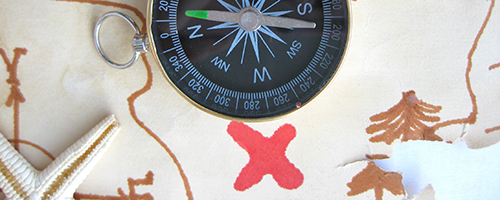 Training Spotlight
Change Management

The fields of maternal and child health (MCH), public health, and health care itself are in a period of rapid change, both in terms of the needs of target populations and in the way that professionals must navigate new and evolving systems to ensure services to those who need them most.
Change management emerged first in the 1960s as part of Everett Rogers Diffusion of Innovations approach; change management seeks to provide individuals/professionals and organizations/systems with the abilities (drawn from behavioral and social sciences, information technology, and the business world) to meet new challenges. In MCH, it is particularly important to equip the Title V workforce and key organizations with the ability to meet the opportunities and challenges of a transformed MCH Block Grant and health care reform more broadly.
Change management builds on the MCH Leadership Competencies as a foundation while utilizing a new framework (often broken down into four steps: identifying the need for, preparing for, managing/implementing, and evaluating the change) and set of management competencies (often defined as information, task, people, interpersonal, and personal management as well as technical expertise) to establish skills on a personal and organizational level to address a changing work environment. Skills gained through this process are necessary for MCH professionals from beginning to end of all activities in daily work: assessment, innovation, testing, performance measurement, implementation, and improvement cycles.  

This Spotlight provides links to selected trainings and related tools on key topics identified by the National MCH Workforce Development Center, including: (1) understanding transformation and change; (2) collaborating; (3) thinking critically and innovating across systems; (4) sustaining effort; and (5) learning as an organization and developing new leaders for new roles in a transformed system. As online trainings emerge, the MCH Navigator will update this resource with new material.
Table of Contents
At-A-Glance: Featured Trainings
Trainings from the MCH Navigator Course Catalog
These learning opportunities are organized by the Five Change Management Competencies Needed by Public Health Managers as outlined in Thompson JM. Understanding and managing organizational change: Implications for public health management. J Public Health Management Practice 16(2) (2010). 167-173.
1. Embrace Change and Be a Change Agent
2. Employ a Change Management Process
3. Effectively Address Support and Resistance to Change
4. Use Change Management to Make the Organization Innovative and Successful in the Future
5. Recruit Staff and Succession Plan with Change Management in Mind
Resources from NCEMCH
---
Change Management: Training Spotlight
March 2016
Authors: Jolene Bertness, M.A., Olivia Pickett, M.A., M.L.S., John Richards, M.A., AITP, MCH Navigator
Reviewers: Faculty and staff of the National MCH Workforce Development Center