Edit Your Search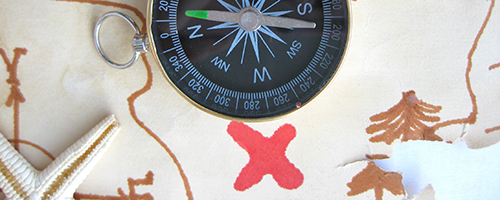 Search Results
Displaying records 1 through 10 of 99 found.
Mindfulness as a Support for Healing Conversations and Actions Toward Social Justice and Equity. Year Developed: 2021. Source: National Center for Complementary and Integrative Health. Presenter(s): Rhonda V. Magee, JD. Type: Webinar. Level: Introductory. Length: 60 minutes.
Annotation: From personal to structural, racism may be understood as an endemic public health threat with crisis-level effects. Mindfulness practices, originating from numerous cultures and spiritual traditions, are an active area of scientific investigation for health and other benefits. Mindfulness is often studied for its internal effects in individuals. However, many important research questions remain underexplored. For example, how might mindfulness practices be applied to disrupt bias and minimize racism's harms? How might the science of mindfulness be directed toward further exploring their external, interpersonal, and systemic effects? Rhonda V. Magee, J.D., professor of law, long-time mindfulness teacher, scholar of contemplative education, and practitioner of mindfulness, delivered the 2021 Stephen E. Straus Distinguished Lecture in the Science of Complementary Therapies. Professor Magee described some of the research on how mindfulness has been shown to help us, for example, increase our emotional resilience; address fears, anxieties, and other emotions; choose how we will respond to injustice; and change unhelpful habits. She also discusses an exciting new area of study: focusing on external mindfulness and its effects as individuals interact with others, their environments, and the array of challenges facing us all.
Leading Remote Teams in the Time of COVID-19 and Beyond . Year Developed: 2020. Source: University of Maryland School of Social Work Institute for Innovation and Implementation. Presenter(s): Ellen B. Kagen, MSW. Type: Webinar. Level: Intermediate Advanced. Length: 90 minutes.
Annotation: This session is part of a three-webinar series offered by the SOC Leadership Learning Community on unique aspects for leadership in this challenging time of the COVID-19 pandemic. Since most leaders are now functioning in virtual environments, the presenter discusses considerations and specific strategies for achieving objectives using remote teams. The topics covered include assuring effective communication, achieving alignment on strategies assuring attention towards focused action maintaining clarity, and giving people hope, among others. Participants leave with information about what leaders should pay attention and what they should do when their teams are not on site and in-person interaction is not possible.
Increasing Impact by Engaging Your Audience: A Guide to Social Marketing for Systems of Care. Year Developed: 2020. Source: Substance Abuse and Mental Health Services Administration. Presenter(s): Matthew D. Clay, MS; Michelle Boardman; Anita Bryant. Type: Webinar. Level: Intermediate. Length: 90 minutes.
Annotation: This session of the System of Care (SOC) Leadership Learning Community will focus on how to increase the impact of social marketing in SOCs. Join this multimedia, interactive discussion of social marketing as a valuable tool for advancing SOC goals. The webinar will include a comprehensive definition of social marketing and its potential impact. Learn about recent social marketing campaigns in the U.S. and abroad. Gain knowledge of the steps involved in social marketing: from understanding your audience to evaluating your success. The importance of partnerships and events for social marketing success will also be discussed. An example of work in a SOC will be presented including gathering data on audiences and employing successful communications strategies.
Operationalizing SOC Communication: Telling Stories That Work. Year Developed: 2019. Source: Substance Abuse and Mental Health Services Administration. Presenter(s): Jennifer Nichols, PhD. Type: Webinar. Level: Intermediate. Length: 82 minutes.
Annotation: This webinar launches a Four-Part System of Care (SOC) Communication Series, Reframing Child and Adolescent Wellbeing, provided by the FrameWorks Institute on evidence-based communication strategies proven to make messages—about child and adolescent mental and behavioral health, adolescent substance use, juvenile justice, child welfare, and related issues—more effective. This session highlights how social science research can tell us which messaging choices lead to which responses. Participants learn about strategic framing: what it is, how it works, and why it matters; and will gain new tools that can be used right away. This webinar is part of the SOC Expansion Leadership LC.
Messaging and Advocacy for Public Health Professionals. Year Developed: 2018. Source: Michigan Public Health Training Center. Presenter(s): n.a.. Type: Online Course. Level: Intermediate. Length: unstated.
Annotation: Constructing a powerful message is important to convey essential information, especially in the context of environmental health. This session gives public health professionals guidance on how to construct, frame and distribute messages effectively when communicating with decision makers. This session also provides tools to effectively advocate to local, state and federal decision makers for policies and resources that promote and protect environmental and human health.
Learning Objectives: • Construct effective messages designed to incorporate health broadly in all policies (CHES Area of Responsibility 7.1.1). • Identify key audiences for environmental health messaging (7.1.3). • List tools for communicating and advocating to decision makers (7.2.3,7.2.5). • List resources that promote and protect environmental and human health (7.2.3).
Continuing Education: 1.0 Nursing Contact Hours (expires March 31, 2019); 1.0 CHES Category 1 CECH, Certificate of completion; $3 charge for CE credits
Mediation Skills: Peaceful Resolution and Soothing Communication Tips. Year Developed: 2018. Source: n.a.. Presenter(s): Tracey Wiltgen, Esq.. Type: n.a.. Level: Intermediate Advanced. Length: 90 minutes.
Annotation: Mediation is at the core of dispute resolution. By educating and helping people to resolve conflict, their quality of life is enhanced and as well as that of their family, friends, neighbors and co-workers. The Mediation Center of the Pacific, Inc. provides Hawai'i residents with peaceful approaches to working through conflict through programs and processes that meet the unique needs of Hawai'i's culturally diverse population.
Learning Objectives: • Discuss the techniques for good negotiation and dispute resolution. • Examine how to practice processes needed to advance negotiation to peaceful resolution. • Share case studies of how people have negotiated and resolve conflict creatively.
Continuing Education: 1.5 CHES, 1.5 CPEU for RDs, pending approval for CNEs for RNs
MCH Policy and Advocacy: A Focused Look. Year Developed: 2018. Source: University of Illinois at Chicago. Presenter(s): Arden Handler, DrPH. Type: Video. Level: Intermediate. Length: 75 minutes total, broken up into 10 short videos.
Annotation: This learning opportunity was recorded from the 2018 policy and advocacy lecture that Dr. Handler presented to her class at the University of Illinois at Chicago. It is divided in 10 short videos for ease of engagement. In the presentation, she outlines key advocacy components, the difference between case and class advocacy, and a review of policy and advocacy through the history of MCH. She explains current trends and the need for ongoing education and advocacy at national, state, and local levels. It concludes with current advocacy laws and a summary of the topic grounded in the current public health environment.
Learning Objectives: • Understand the strategic differences between advocacy and community organizing/community empowerment strategies. class issues, compromise, internal vs. external agents of change, and the difference between advocacy from the left and from the right. • Be able to to connect women and children's topics when advocating for services and discusses using children as a population group to address broader issues of social justice. • Synthesize the differences of case and class advocacy. • Become familiar with the history of advocacy related to MCH. • Understand how the advocacy process works. • Be able to use strategies in three main categories to advance MCH topic areas. • Be able to develop a plan to follow current lobbying laws appropriately.
Implementation Brief: Cultural Competency. Year Developed: 2018. Source: MCH Navigator. Presenter(s): n.a.. Type: Interactive Learning Tool. Level: Introductory Intermediate Advanced. Length: Self-paced. Podcast
Annotation: This training brief provides specific learning opportunities and resources for use by the Title V workforce that focus on how to implement and execute skills associated with cultural competency.
Changing the Public Conversation on Health: How to Use Framing to "Decode" Social Determinants and Health Equity. Year Developed: 2018. Source: CityMatCH. Presenter(s): Andy Wessel, MPH. Type: Webinar. Level: Intermediate Advanced. Length: 80 minutes.
Annotation: Despite the foundational role that health plays in everyone's quality of life, the field of public health is not well understood by the general public and decision-makers. This webinar describes how the Douglas County Health Department in Omaha is applying research from FrameWorks Institute and the Robert Wood Johnson Foundation to build stronger support for prevention and equity approaches.
Learning Objectives: • Why our messages frequently fail to translate the importance of public health to people outside the field. • How to use well-researched values and explanatory metaphors to "decode" our work on social determinants and health equity. • Why "naked numbers" are problematic and how "social math" can help our audience better understand the significance of data • How these framing practices can be applied to MCH advocacy.
2018 DMCHWD Grantee Virtual Meeting: How to Tell Your Program's Story. Year Developed: 2018. Source: U.S. Maternal and Child Health Bureau, Division of Maternal and Child Health Workforce Development. Presenter(s): Deborah Klein Walker, EdD. Type: PowerPoint Presentation. Level: Intermediate Advanced. Length: Self-paced, multiple items..
Annotation: The meeting addressed how to compose and share your program's story from a high-level perspective, emphasizing effectiveness, impact, and interaction with key audiences. It also underscored the value of building and establishing relationships with decision-makers, state agencies, community organizations, and more. To highlight Dr. Klein Walker's presentation, three (3) DMCHWD grantees shared their examples during the webinar. You can view the YouTube recording of the presentation. Their slides and attachments are located on the webpage at the link in this record. The three programs were: * Leadership Education in Adolescent Health (LEAH): MCH H.O.P.E.S. (Birmingham, AL) * Leadership Education in Neurodevelopmental and Related Disabilities (LEND): Cincinnati Children's Hospital (Cincinnati, OH) * Healthy Tomorrows: Clinic in the Park (Santa Ana, CA) This resource includes the meeting agenda, PowerPoint slides, transcripts, discussion notes, and other materials.
This project is supported by the Health Resources and Services Administration (HRSA) of the U.S. Department of Health and Human Services (HHS) under grant number UE8MC25742; MCH Navigator for $225,000/year. This information or content and conclusions are those of the author and should not be construed as the official position or policy of, nor should any endorsements be inferred by HRSA, HHS or the U.S. Government.