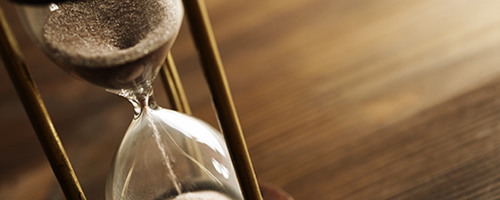 Microlearning
Fast Interactive Learning
Need ongoing, fast learning? Microlearning is an effective and emerging learning style to address the pressures of time constraints, information overload, and busy schedules by providing highly relevant and curated materials in small bursts at regular intervals.1
Benefits of microlearning include:
Microcontent. Learning occurs in small, bite-sized segments that are easy to achieve and incorporate.
Focused content. Access to highly relevant information happens without a lot of clutter.
Incremental learning. Learning bursts that are frequent and short build upon each other.
Just-in-time. Acquiring information happens at your own pace, when you need it.
Communal learning. Technology allows learners to see what others are thinking, share ideas, and ask questions.
Multitasking and learning. Information can be gathered on-the-go, especially through mobile devices.
The MCH Navigator is pioneering a series of microlearning activities for the busy public health professional and student:
Begin learning here. The 5-Minute MCH program is the Navigator's first microlearning program that explores the MCH Leadership Competencies through short, ongoing bursts of learning that encourage learners to proceed at their own pace, all while being engaged in a collaborative environment. For each competency, the program presents a 5-minute introduction, 5 learning opportunities, 5 implementation strategies, and a summary 15-minute discussion with an expert from the field. Learners can read what others have said about each module and submit their own comments and questions.
Continue learning here. Building on the momentum of 5-Minute MCH, this learning program focuses on the Core Competencies for Public Health Professionals and topic areas in Health Transformation. Public Health Pronto will tap this broader set of competencies through the lens of MCH and will follow the successful format of the 5-Minute MCH program's monthly schedule.
Stay engaged in 2020. As a field, we are being charged with a level of engagement unparalleled due to the COVID-19 pandemic. In this environment, it is often difficult to pause and think about our skills as MCH professionals. This microlearning program will be asking a series of 20 questions (one question every two weeks) to jump-start your learning and sharpening of skills. Stay tuned throughout the year as we all learn together and expand our knowledge and skills as MCH professionals. Read more and sign up here!
Coming in 2021! Staff will incorporate the self-assessment, 5-Minute MCH, and the Public Health Pronto into a new offering for those who want to learn core content of an MPH program but are not able to attend a formal program due to time, geographic, or financial constraints. MCHsmart will be asynchronous and entirely online. Upon completion of the program, learners will take a post-assessment to track changes in knowledge and skills and will be awarded a certificate that can be used to document personal learning and/or fulfill professional development requirements. Sign up to be alerted when this new program is available!
---
Reference
1 Wikipedia. Microlearning Entry. Accessed July 19, 2016.
This project is supported by the Health Resources and Services Administration (HRSA) of the U.S. Department of Health and Human Services (HHS) under grant number UE8MC25742; MCH Navigator for $180,000/year. This information or content and conclusions are those of the author and should not be construed as the official position or policy of, nor should any endorsements be inferred by HRSA, HHS or the U.S. Government.