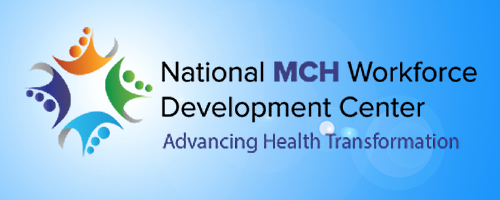 MCH Mini-Course in Resiliency and Adaptive Leadership
The MCH workforce is actively responding to the needs of our colleagues and the populations we serve as they navigate state responses to the epidemic. This short video series (28 minutes in all) serves as a great reminder for each of us about things to consider in our own work during these turbulent times.
Center friends, now is the time to put into practice the adaptive leadership skills that you worked so hard to develop during your work with the MCH Workforce Development Center. To help you refresh and apply those leadership skills, we have developed a simple on-line "mini-course" to support you.
The mini-course is a short recording in 9 parts. It steps through 5 leadership tools to help you think through your leadership work right now:

Leading into creative problem-solving 
Stepping forward as a leader (with or without positional authority)
Thinking big
Recognizing change preferences and change processes
Phasing your change

Some of the tools will be familiar to you from your work with the Center previously, while others are new. All are customized for today.
Take time to support yourself as a leader. Give yourself time to think and plan. Adapting under stress is hard; the sense of crisis and urgency can push us into missing options, making rash decisions, limiting ourselves, and getting caught up in technical thinking that misses the big picture opportunities. This mini-course will help.
---
MCH Mini-Course in Resiliency and Adaptive Leadership
March 18, 2020
Presenter: Jeannine Herrick
Senior Staff, National MCH Workforce Development Center, Change Management and Adaptive Leadership Core
Founder, Jeannine Herrick Leadership Coaching