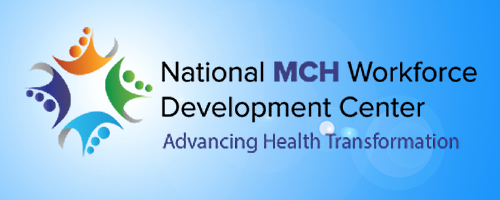 MCHwork: Transforming Learning
Session 2.1: Successful Engagement with People with Lived Experience
Introduction
People with lived experience (PWLE) are regarded as "experts by experience" in the scope of their first-hand experience.1 PWLE have lived (or are currently living) with issues the community is focusing on and who can offer insight about the system as it is experienced by others. They have: 
Knowledge that does not come from training or formal education.
Deep understanding from their own experience in the community.
Expertise with a system, process or issue.
Understanding of what works to address the issue based on their personal insight, what does not work, and what resources (formal or informal) are available.2
Organizations that incorporate community members with lived experience are better equipped to make their services more focused, efficient, integrated, culturally appropriate, and sustainable.3 
MCHwork provides a jump start to engaging PWLE through a Ready-Set-Go approach. Use the following resources to start your learning, dig deeper, and move from knowledge to practice.
READY: Start with Videos and Tool from the National MCH Workforce Development Center
Watch these three videos from the National MCH Workforce Development Center to gain an understanding of the strategies to engage PWLE in all aspects of your work in planning, designing, implementing, and evaluating programs that affect Title V populations.
For our users who are accessing these videos via assistive technology, we work to ensure a positive learning experience and access to content in our videos in an accessible format. You can access the full written transcript below each video and others on the website. If you need further assistance, we have developed this learning site to be compliant with Section 508 of the Americans with Disabilities Act and include a link at the bottom of each page to our accessibility page for further assistance.
In this video, we share what we mean by "lived experience," including ways to share a common understanding about the type and amount of engagement you hope to achieve and an examination of your organizational readiness to listen and share power.
In the second video of the series, we dive deeper into the topic by identifying who we mean by "individuals with lived experience," reminding everyone to consider current and historical culture of the community, and challenging MCH professionals to discover diversity by understanding intersectionality.
In the final video in the series, we bring it all together by "presenting your ask" once everyone is on the same page in understanding the issues, suggesting ways to consider the relationship with individuals who have lived experience, and exploring how and when to engage these groups.
Tool: Successful Engagement with People who have Lived Experience. National MCH Workforce Development Center. The purpose of this workbook is to provide detailed steps for professionals who seek to authentically engage with people who have lived experience to improve policy, services, supports, systems of care, health outcomes, etc. This document provides guidance for setting the stage in order to create trusting relationships and engage individuals with lived experience at the beginning of your work.
SET: Learn More with Additional Resources from the MCH Navigator
Resources from the MCH Navigator. Use these resources to dig deeper into the specifics of engaging PWLE:
Start here with this video: Methods and Strategies for Engaging People with Lived Experience. Administration of Children and Families; Child Welfare Capacity Building Collaborative. In this video, presenters discuss the idea that by seeking the contributions of people with lived experience, child welfare professionals can improve their programs and services, especially for groups that have historically been marginalized and who disproportionately experience social and economic barriers. Advantages for agencies include developing a deeper understanding of the conditions affecting certain populations, the solutions that are most appropriate for those impacted by the issue, and the potential consequences of current and past actions taken by the existing system on the people it aims to serve.
GO: Make Your Knowledge Actionable with Tools from the MCH Digital Library
Resources from the MCH Digital Library. Use these resources to understand how to implement what you've learned:
Start here with this collection of resources: Engaging People with Lived Experience. Institute for Healthcare Improvement. This collection of resources provides information and tools to support communities and organizations to authentically engage PWLE in codesign and implementation efforts. It includes a toolkit, a report of engaging community residents with lived experience, resources on relationship building, assessment tool and resource guide for engaging PWLE of inequities.
---
References
1 Vojtila, L., Ashfaq, I., Ampofo, A. et al. Engaging a person with lived experience of mental illness in a collaborative care model feasibility study. Res Involv Engagem 7, 5 (2021). https://doi.org/10.1186/s40900-020-00247-w
2 Community Commons. Engaging People with Lived Experience online curriculum. Accessed online on 01/14/23.
3 Suicide Prevention Resource Center. Engaging People with Lived Experience: A Toolkit for Organizations. Accessed online on 01/14/23.