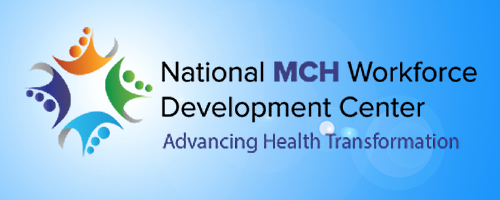 Evidence-Based Decision Making
Evidence-Based Decision Making (EBDM) Toolkit
Introduction. Evidence-Based Decision Making (EBDM) is the intentional use of evidence-based and informed methods to plan and promote systematic uptake of innovations into routine practice to realize improved outcomes.
You can learn more about EBDM through our two introductory videos through the image at the right or through this link.
It includes efforts to identify and/or create innovations as well to engage and influence the behavior of stakeholders at the individual, organizational, and systems levels. EBDM can be conceptualized and achieved by following an action framework.
The Evidence-Based Decision Making (EBDM) Action Framework has been developed by the National MCH Workforce Development Center and is made up of five domains. Click on the titles below to learn about each these domains.

Cite as: Fleming, Cornett, Monge, Krisowaty, Louison, and Powis. Evidence-Based Decision Action Framework. 2019. National MCH Workforce Development Center, University of North Carolina, Chapel Hill.
About the Action Framework
The rings on the periphery of the EBDM cycle represent the external system. The work of each element happens within and is affected by a fluid, complex environment. Therefore systems science and change management skills are central to the cycle described here.
Innovations encompass any way of work (e.g. program, services, approach, etc.) that is new to the people who are involved with them. These innovations may be:
Labelled as a program, a policy, a practice, an intervention, a strategy, or many others.
Evidence-based or evidence-informed or newly developed and untested.
The framework is dynamic in that there are many ways to use it. Some key considerations:
We may 'jump into the cycle' at any point based on what our center clients bring to the table.
Clients have varying levels of capacity and experience relevant to the cycle.
Clients may not recognize their work as presented by the framework.
Key partners (e.g. The Evidence Center) can be identified along the cycle.
The EBDM framework should be understood as bridging multiple systems and sectors.
Other frameworks overlap with and/or for within this cycle.
---
Evidence-Based Decision Making Toolkit
July 2021