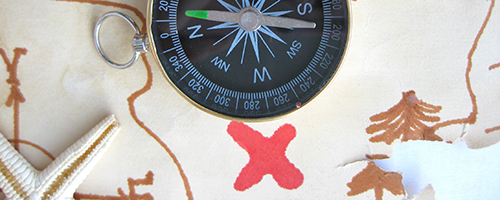 Implementation Brief
Implementing Competency 2: Self-Reflection
Self-assessment is considered to be a major component of learning in public health.1 It provides an opportunity for health professionals to reflect on competency-based strengths and weaknesses in order to identify learning needs and reinforce new skills or behaviors in order to improve performance. The MCH Navigator has been collecting data from our online Self-Assessment for five years and during that time have identified a number of data trends.
With nearly 3,000 completed assessments in the database, learners have consistently reported high levels of knowledge but low levels of skills across a number of competencies. This translates into MCH professionals having high levels of understanding of a competency but not as much self-efficacy in translating this knowledge into practice. In response to this need, the MCH Navigator has developed a series of implementation briefs that provide specific learning opportunities that focus on how to implement and execute skills associated with the MCH Leadership Competencies. This implementation brief is focused on Competency 2: Self-Reflection.
Trainings from the MCH Navigator
Self-reflection is the process of assessing the impact of personal values, beliefs, communication styles, cultural influences, and experiences on one's personal and professional leadership style2.
Leadership is not about personality; it's about behavior—an observable set of skills and abilities. The "Five Practices of Exemplary Leaders" leadership model developed by Kouzes and Posner3 has been established and utilized in the literature over other leadership models because of its clarity, and the presumed adaptability of the practices to professionals early in their careers. The model posits that when leaders are at their personal best there are five core practices common to all: 1) Model the Way, 2) Inspire a Shared Vision, 3) Challenge the Process, 4) Enable Others to Act, and 5) Encourage the Heart.
This leadership model has proven itself in the literature as a clear, evidence-based path to achieving the extraordinary—for individuals, teams, organizations, and communities. It turns the abstract concept of leadership into easy-to-grasp practices and behaviors that can be taught and learned by anyone willing to accept the challenge to lead.  As measured and validated by the Leadership Practices Inventory (LPI)—one of the most widely used leadership assessment instruments in the world—ongoing studies consistently confirm that The Five Practices model is positively related to both the effectiveness of leaders and the level of commitment, engagement, and satisfaction of those that follow. 
View each of the five core practices: below and corresponding learning opportunities for: 1) Model the way, 2) Inspire a shared vision, 3) Challenge the process, 4) Enable others to act, and 5) Encourage the heart.
An Introduction to Enabling Others to Act. Year Developed: 2014. Source: People First Productivity Solutions. Presenter(s): Deb Calvert. Type: Video. Level: Introductory. Length: 5 minutes.
Leadership: Are You Connecting and Collaborating. Year Developed: 2011. Source: University of Minnesota School of Public Health. Presenter(s): Sue Plaster, MEd. Type: Webcast. Level: Introductory. Length: Self-paced.
Cultural Competence and Global Leadership. Year Developed: 2011. Source: Maternal & Child Health Public Health Leadership Institute. Presenter(s): David Steffen, PhD, Virginia Suarez, PhD. Type: Narrated Slide Presentation. Level: Intermediate/Advanced. Length: 60 minutes.
---
References
Sujata, B., Oliveras, E., and Edson, W.N. (2001). How Can Self-Assessment Improve the Quality of Healthcare?  Operations Research Issue Paper 2(4). Published for the U.S. Agency for International Development (USAID) by the Quality Assurance (QA) Project.
Dunn K, Deardorff A, Foster E, Harris L (2016). Pilot Implementation of a Leadership Framework in the National Library of Medicine Associate Fellowship Program. Library Leadership and Management Journal, Vol. 31, No. 1. pp 1-8.
Kouzes J. and Posner B. (2007). Leadership Challenge. New York: Wiley & Sons.
MCH Leadership Competencies Workgroup (2018), "MCH Leadership Competencies Version 4.0", available at https://mchb.hrsa.gov/training/leadership-00.asp.
---
Self-Reflection: Implementation Brief
March 2019
Authors: Keisha Watson, Ph.D., MCH Navigator
Reviewers: Faculty and staff of the Georgetown University Center for Child and Human Development