Edit Your Search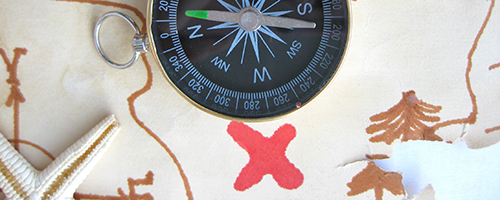 Search Results
Displaying records 1 through 10 of 13 found.
Introduction to Systems Thinking. Year Developed: 2020. Source: National MCH Workforce Development Center. Presenter(s): Kristen Hassmill Lich. Type: Video. Level: Introductory. Length: 22 minutes.
Annotation: This webinar introduces systems thinking and shows how a better understanding of systems can help public health professionals accomplish their objectives, structure their work, and form partnerships within and outside their organization.
Learning Objectives: • Learn and define the interconnected components of a system. • Explore different examples that illustrate a systems perspective. • Examine a toolbox of systems mapping resources.
Resources for Developing an Understanding of Health Disparities. Year Developed: 2017. Source: Association of Clinicians for the Underserved. Presenter(s): Susan White, MD. Type: Webinar. Level: Introductory. Length: 53 minutes.
Annotation: This webinar reviews online tools that offer both general and community specific interactive learning activities to help primary care providers better understand the community and the challenges of their patients. A variety of tools including Spent, bias assessment, medication simulation, Dartmouth Health Atlas, Google Maps, and community food resources are presented.
Preventive Medicine Grand Rounds: Leadership and Management Training at Two State Health Departments. Year Developed: 2017. Source: n.a.. Presenter(s): Aaron Fleischauer, PhD, MSPH, Ruth Lynfield, MD. Type: n.a.. Level: Intermediate Advanced. Length: n.a..
Annotation: This webinar covers these topics: 1. Training as a means to address workforce needs at a health department 2. Training opportunities for Preventive Medicine Residents and Fellows (PMR/F) at a state health department 3. PMR/F training vs. Epidemic Intelligence Service experience 4. Cost and benefits of hosting a PMR/F.
Learning Objectives: • Describe the 3 aspects of the context of any major health issue (public health workforce development in this case) including the at-risk populations, the stakeholders who could influence the outcomes of interventions. • Give an example of building coalition with key stakeholders to address a major health issue. • Identify the 3 key success factors of population health improvement efforts.
Continuing Education: See course listing in TRAIN
Maternal Health in Crisis: Ensuring Nationwide Access to Maternity Care Providers. Year Developed: 2017. Source: Association of Maternal and Child Health Programs and NIHCM Foundation. Presenter(s): Ashlyn Christianson, Katy Kozhimannil PhD, Mallory Schwarz. Type: Webinar. Level: Intermediate. Length: 90 minutes.
Annotation: Nearly half of all U.S. counties lack a practicing OB-GYN, and the shortage is expected to grow, with projections showing as many as 8,800 fewer OB-GYNs practicing than will be needed in 2020. Maternity workforce shortages and maldistribution are of particular concern for the Medicaid program, which covers about half of all births in the U.S. Meanwhile, American women are dying from pregnancy-related complications at a higher rate than in any other developed country—a problem that's exacerbated by limited access to providers.
Learning Objectives: • Understand the dynamics behind maternity workforce challenges, particularly in rural and other underserved areas; • Learn an example of a public-private collaboration to connect Medicaid mothers-to-be with prenatal care and resources like transportation to doctor visits; • Describe how financial incentives can be used to encourage medical professionals to specialize in maternal health and to work in underserved areas.
Addressing Infant Mortality Expert Webinar Series. Year Developed: 2017. Source: National Institute for Children's Health Quality. Presenter(s): n.a.. Type: Webinar. Level: Advanced. Length: n.a..
Annotation: The multi-part webinar series is an opportunity for public health professionals to hear experts and influencers in the maternal and child health field share examples and best practices for supporting efforts to reduce infant mortality and improve maternal and infant health. Participants take away actionable insights that contribute to the goal of every child reaching his or her first birthday and beyond. Scheduled webinars are: 1. The Residual Impact of Historical Structural Inequities: Connecting Residential Segregation and Mortgage Discrimination to Current Infant Mortality and Breastfeeding Rates 7/27/2017 2. Learning from Rare Events Infant Mortality Data 8/22/17 3. The Role of State Health Leaders in Addressing Neonatal Abstinence Syndrome 8/31/17 4. Exploring State Medicaid Performance Measures, Improvement Projects, & Incentives to Promote Improvement in Women's Health Services and Perinatal Outcomes 9/18/17 5. The Prematurity Campaign Collaborative 9/25/17 6. Aligning State and Local Health Departments to Improve Maternal and Child Health 9/28/2017 7. Big Wins and Next Steps in Addressing Infant Mortality 11/15/2017
Learning Objectives: Webinar 2: 1. Determine which statistical process control (SPC) charts are most effective for small numbers and rare events data reporting and learning 2. Describe how to make and interpret SPC charts for rare events 3. Identify ways to use small numbers data to identify progress and improvement as a result of IM CoIIN activities 4. Plan how to best share and present data with small numbers to team members and stakeholders 5. Interpret the stratification of IM data (e.g. by racial groups) when it involves small numbers Webinar 3: 1. Explain primary, secondary and tertiary prevention strategies for Neonatal Abstinence Syndrome 2. Identify innovative interventions for prevention being employed by states targeting Neonatal Abstinence Syndrome 3. Describe how to work collaboratively across state and community partner to prevent Neonatal Abstinence Syndrome 4. Identify non-traditional partners that states can work with collaboratively to address Neonatal Abstinence Syndrome Webinar 5: 1. Describe the goals and structure of the March of Dimes Prematurity Campaign Collaborative 2. Identify opportunities to partner in the areas of intentionality and birth spacing, increasing access to 17 P and addressing social determinants of health 3. Explain consumer-focused communications strategies and how to get involved.
Resolving Differences Using the "Circle of Conflict". Year Developed: 2016. Source: Annie E. Casey Foundation. Presenter(s): Jolie Bain Pillsbury. Type: Video. Level: Introductory. Length: 8 minutes.
Annotation: Recognizing and sorting out the types of conflicts that inevitably arise among social and public leaders will go a long way toward helping reach desired results for children and their families. The video, part of the Foundation's series of video tools for results-based leadership development, lays out common conflicts on a circle graph: data conflicts, relationship conflicts, language conflicts, values conflicts, interest conflicts, and structural conflicts. Being able to identify and discuss the types of conflict that are occurring will allow partners to better determine how to resolve them so productive work can continue to happen.
Learning Objectives:
Resiliency: Tips and Tricks on How to Keep Staff Morale High. Year Developed: 2016. Source: Association of Maternal and Child Health Programs. Presenter(s): Kris Risley, PhD. Type: n.a.. Level: Intermediate. Length: n.a..
Annotation: Success of an organization/department depends on the employees who work there. The morale among staff must be high to have high performing staff. Sometimes when organizational changes occur, the morale can go down. For this webinar, Kris Risley, Clinical Assistant Professor at the University of Illinois at Chicago provided tips and tricks to keep staff morale high by using appreciative inquiry and positive questions to bring out the best of the organization/department/team. Dr. Risley also discussed the importance of emotional intelligence and the impact you have on your organization/department.
Preventive Medicine and Public Health Issues: Who Needs SBIRT?. Year Developed: 2016. Source: Health Resources and Services Administration. Presenter(s): Heather O'Hara, MD, MSPH; R. Lyle Cooper, PhD, LCSW. Type: Webinar. Level: Intermediate. Length: 90 minutes.
Annotation: This webinar presents a discussion about the evidence-based practice SBIRT: screening, brief intervention, and referral to treatment. SBIRT is used to identify, reduce, and prevent problematic use, abuse, and dependence on alcohol and illicit drugs. Strategies for motivational interview skills, key screening methods and tools are also presented.
Learning Objectives: • Explain what SBIRT means. • Describe why SBIRT is useful. • Interpret the risk level of alcohol use determined through screening processes. • Interpret the risk level of drug use determined through screening processes. • Identify the central tenets of motivational interviewing.
Continuing Education: Continuing education is available at www.cdc.gov/TCEOnline. Course ID is WC2365 for the live webinar and WD2365 for the on demand webinar. Instructions on how to obtain continuing education will be provided. Contact isandvold@hrsa.gov or aneri@cdc.gov with questions.
Policy in Perspective: The Changing Role of Public Health in a Post-ACA Era. Year Developed: 2016. Source: Mathematica Policy Research. Presenter(s): Christopher Trenholm, Judy Bigby. Type: Podcast. Level: Introductory. Length: 6 minutes, 17 seconds.
Annotation: A key role of public health agencies has been to help fill gaps in health care access by providing medical services to the uninsured and underinsured. But with more individuals gaining access to comprehensive coverage through the Affordable Care Act (ACA), programs focused on providing public medical services can now redirect resources to strengthen their other public health functions. In conjunction with National Public Health Week, this podcast, featuring Mathematica Senior Vice President and Director of Health Research Christopher Trenholm and Senior Fellow Judy Bigby, discusses the changing role of public health programs in an era of health care reform.
YouTube Self-Reflection Videos. Year Developed: 2015. Source: Capture Your Flag. Presenter(s): Various. Type: Video. Level: Introductory. Length: 1.5 to 5 minutes each.
Annotation: Video segments from Capture Your Flag interviewees discussing how reflecting on the past has helped them plan for the future. Capture Your Flag interviews tomorrow's leaders today to provide a more approachable way early- to mid-career professionals can build aspirational careers. Interviews are edited into short segments by question. Topics/videos include: How Reflection Informs Personal Growth, How Reflecting Helps You Plan for the Future, How Reflection Informs Manager Career Growth, and others.
This project is supported by the Health Resources and Services Administration (HRSA) of the U.S. Department of Health and Human Services (HHS) under grant number UE8MC25742; MCH Navigator for $225,000/year. This information or content and conclusions are those of the author and should not be construed as the official position or policy of, nor should any endorsements be inferred by HRSA, HHS or the U.S. Government.