Edit Your Search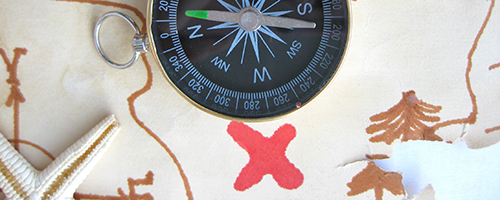 Search Results
Displaying records 11 through 12 of 12 found.
Engagement of Family Leader Organizations in Non-CSHCN Initiatives. Year Developed: 2015. Source: National Center for Family Professional Partnerships. Presenter(s): Malia Corde, Amy Nienhuis, Jane St. John, Susan Bird. Type: Webcast. Level: Intermediate. Length: 53 minutes.
Annotation: Family involvement is essential to the successful development and adoption of health-related programs that affect families. Family engagement is now being measured across MCH systems and not just within programs for children with special health care needs (CSHCN). Family organizations serving families of CSHCN are already actively engaged in partnerships around how to promote family engagement in health care beyond CSHCN populations. This webinar was a panel presentation of three Family to Family Health Information Centers (F2Fs) and Family Voices State Affiliate Organizations (FV SAOs) highlighting examples and lessons learned from their successful partnerships and collaborations on Non-CSHCN initiatives. Speakers: Malia Corde of New Jersey's Statewide Parent Advocacy Network (SPAN) will highlight three projects, funded through the NJ Department of Health and NJ Department of Human Services, that focus on improving pregnancy outcomes and the prevention of birth defects and developmental disabilities. Amy Nienhuis of Family Connection in South Carolina will discuss elements of her organization's state contract with the South Carolina Department of Health and Environmental Control that reach beyond CSHCN populations. Jane St. John and Susan Bird of Missouri Family to Family will highlight an evolution of partnerships with stakeholders including Missouri's Early Childhood Comprehensive Systems and Maternal, Infant, and Early Childhood Home Visiting which have resulted in increased family involvement in several initiatives across the state.
Confronting Health Disparities in African American Communities. Year Developed: 2015. Source: University at Albany School of Public Health. Presenter(s): Thomas A. LaVeist, PhD. Type: Video. Level: Advanced. Length: 60 minutes.
Annotation: More than one-third of U.S. adults (over 72 million people) and 17% of U.S. children are obese; substantial differences exist in obesity prevalence by race/ethnicity, and these differences vary by sex and age. The prevalence of obesity among adults from 2007-2010 was largest among African American women compared with white and Mexican American women and men. Obesity prevalence among African American adults was the largest compared to other race ethnicity groups. Obesity increases the risk of many preventable health conditions, including heart disease, stroke and diabetes. African Americans live sicker and die younger than any other ethnic group in the nation. African Americans have the largest death rates from heart disease and stroke compared with other racial and ethnic populations. This program focuses on the reality of African-American health disparity-why it exists and the impact of environment, income and other determinants of health on the incidence of diabetes, obesity and heart disease within African American communities, and what can be done about it.
Learning Objectives: • Identify the impact of environment, income and other determinants of health on the incidence of obesity, as well as preventable diseases in African American communities • Describe community approaches for addressing health disparities in African American communities • Illustrate an example of the application of community engagement in practice.
This project is supported by the Health Resources and Services Administration (HRSA) of the U.S. Department of Health and Human Services (HHS) under grant number UE8MC25742; MCH Navigator for $180,000/year. This information or content and conclusions are those of the author and should not be construed as the official position or policy of, nor should any endorsements be inferred by HRSA, HHS or the U.S. Government.