Edit Your Search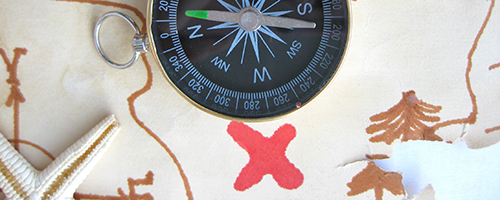 Search Results
Displaying records 1 through 10 of 21 found.
The Intersection of Equity, Disparities and the Multi-Dimensions of Family and Community Engagement. Year Developed: 2019. Source: Substance Abuse and Mental Health Services Administration. Presenter(s): Alice Farrell, JD, LCSW, MSW . Type: Webinar Archive. Level: Intermediate. Length: 88 minute.
Annotation: The Early Childhood Family Network's (ECFN) vision is to live in a world where all children birth to eight are safe, healthy, and inspired to lifelong learning. Join EFCN for its inaugural webinar series for families and partners dedicated to early childhood social and emotional development. Dr. Alice Farrell presents on effective engagement strategies for counteracting the disparities that many families and children experience and how focusing on the use of best practices in engagement can yield positive family and community connections.
Operationalizing Family and Youth Leadership in Systems of Care (SOCs). Year Developed: 2019. Source: Substance Abuse and Mental Health Services Administration. Presenter(s): Johanna Bergen and Millie Sweeny. Type: Webinar Archive. Level: Intermediate. Length: 84 minutes.
Annotation: This webinar focus on how to operationalize family and youth leadership in all phases of SOC development and expansion. Presenters will share a framework with specific questions and strategies that can be used to guide the implementation of family- and youth-driven approaches. This webinar is part of the SOC Expansion Leadership Learning Community. Additional resources are listed on the youtube page.
Learning Objectives: • Understand the requirements and value of of youth and family engagement and leadership of systems of care (SOCs). • Understand roles for youth and families at all levels. • Learn about partnering with youth- and family-run organizations. • Learn about the use of guiding questions as a framework for assessing and implementing youth and family engagement and leadership. • Engage in question and answer discussion.
A New Approach to Assessing Family Engagement in Health Care Systems. Year Developed: 2019. Source: Lucile Packard Foundation for Children's Health. Presenter(s): Beth Dworetzky; Nanfi Lubogo; Susan Chacon. Type: Webinar. Level: Intermediate. Length: 60 minutes.
Annotation: Health care providers, payers, and systems serving children, youth and families increasingly focus on family engagement as a strategy to improve health care delivery, enhance consumer and provider satisfaction, and reduce costs. Assessing how well an organization or agency is engaging families is a critical step in achieving these goals. A recent issue brief from Family Voices, A Framework for Assessing Family Engagement in Systems Change, proposes four domains of family engagement – representation, transparency, impact and commitment. Join us as we explore this framework, share models of success and discuss common barriers to incorporating meaningful family engagement in systems-level initiatives. It is recommended that attendees read the issue brief prior to the event.
Partnering to Catalyze Comprehensive Community Wellness. Year Developed: 2018. Source: Public Health Institute. Presenter(s): John Weisman, DrPH, MPH; Georgia Heise, BS, MS, DrPH; Bellinda K. Schoof, MHA, CPHQ. Type: Webinar Archive. Level: Introductory. Length: 50 minutes.
Annotation: There is mounting recognition among health professionals that truly improving health outcomes in the U.S.—addressing acute conditions and the upstream social determinants that contribute to poor health—must be an interdisciplinary, cross-sector, and collaborative endeavor. To this end, the Public Health Leadership Forum (PHLF) at RESOLVE teamed with the Health Care Transformation Task Force (HCTTF) to develop a framework that supports enhanced collaboration between health care and public health entities. This framework, Partnering to Catalyze Comprehensive Community Wellness: An Actionable Framework for Health Care and Public Health Collaboration, outlines essential elements and key strategies for shaping effective, health-based collaboratives among public health, health care, and community-based organizations. In this web forum, members of the PHLF and HCTTF describe the essential elements of collaboration outlined in the framework, and speak to their experiences working to develop and sustain cross-sector collaborations in their organizations and communities. A video and transcript are available.
A Conversation on Meaningful Family Engagement, from Clinical Care to Health Policy. Year Developed: 2018. Source: Lucile Packard Foundation for Children's Health. Presenter(s): Rylin Rodgers; Richard Antonelli, MD; Ruth E. K. Stein, MD, FAAP. Type: Webinar Archive. Level: Intermediate. Length: 60 minutes.
Annotation: Engaging with families is vital to transforming the health care system and positively impacting the life course of vulnerable populations. Families have extensive experience in partnering with professionals to improve systems of care, are organized and connected across the country, and stand ready to assist at every level of next efforts for improvement. Learn how to meaningfully involve families at every level of health care systems and engage them as critical partners in designing policies that will improve care for all children. Discussing, Families of Children with Medical Complexity: A View from the Front Lines, the lead author and experts in the field reviewed the article's key content and shared thoughts on the implications of its recommendations. A video and presentation slides are available.
Build Power for Health Equity: Strategic Practices for Local Health Departments. Year Developed: 2017. Source: Dialogue4Health. Presenter(s): Renee Canady, PhD; Jacques Colon; Sarah Hernandez, Jonathan Heller, PhD. Type: Webinar. Level: Intermediate. Length: 90 minutes.
Annotation: This webinar describes a set of "inside" and "outside" strategic practices that public local health departments can use to advance equity. The panelists provide concrete examples of how they have implemented these practices, their lessons learned, and their practical guidance to local health department staff interested in tackling similar efforts. Specific practices such as hiring and contracting, staff training, partnering with community organizing groups, and using Health in All Policies are covered during this training. Broader themes to be discussed include confronting the root causes of inequity and supporting leadership and innovation to advance equity.
Nexus: National Center Summit on the Future of IPE [Interprofessional Practice and Education]. Year Developed: 2016. Source: National Center for Interprofessional Practice and Education and the American Interprofessional Health Collaborative. Presenter(s): n.a.. Type: Conference Archive. Level: Introductory Intermediate Advanced. Length: Series, various lengths. Nexus Fair presentations
Annotation: This series consists of practical workshops presented at the August 2016 Nexus Summit. The workshops are: Workshop 1: Creating IPE Curriculum Using Bolman & Deal's Four Framework Approach Workshop 2: Using Team Collaboratives & Faculty Consultations to Enhance Team-Based Care: Techniques from University of Rochester Department of Family Medicine Workshop 3: Lessons Learned: Implementing IPCP Interventions in Two Primary Care Clinics Treating Underserved Populations Workshop 4: Creating Something from Nothing: Building an Interprofessional Practice & Education Institute Workshop 5: Making Interprofessional Practice "Real": Developing Student Experiences in Rural Settings to Align Education & Practice Workshop 6: Showing the Value-Added Benefit of Health Profession Student Teams in Patient Care Workshop 7: Building a NEXUS Network of Partners: Strategies for Building Relationships, Infrastructure & Action Plans Workshop 8: Catalyzing Interprofessional Collaborative Practice in Existing Clinical Teams: Interactive Approaches to Building Teams Workshop 9: i-Care: A Team-Based Approach to Meeting the Needs of the Underserved with Chronic Conditions Workshop 10: Quality Improvement & Leadership Development for Residents Leading Interprofessional Teams Workshop 11: I-CAN, An Innovative Community-based Interprofessional Clinical Education Model Workshop 12: A Quick Clinical IPE Roll-out: Is It Possible? Workshop 13: Teamwork Training in Integrated Care: Navigating the Nexus in Real Time Workshop 14: Enhancing Community Partnerships to Improve Students Becoming Collaboration Ready for Population Health Workshop: NEPQR Appreciative Inquiry Additional presentations from Nexus Fair Showcase organizations are also available.
Learning Objectives: See the individual workshop listing on the series page for learning objectives.
MCH-Medicaid Coordination Training Brief. Year Developed: 2016. Source: MCH Navigator. Presenter(s): John Richards, MA AITP. Type: Training Series. Level: Intermediate. Length: Series; various lengths.
Annotation: This training brief includes links to learning opportunities gathered by the MCH Navigator and access to an online toolkit developed by NCEMCH to assist the Title V workforce in approaching coordination between state Title V (MCH) and Title XIX (Medicaid) programs.
Diverting to Treatment: Community Policing and Supporting Youth with Mental Health Needs. Year Developed: 2016. Source: Substance Abuse and Mental Health Services Administration. Presenter(s): n.a.. Type: Video. Level: Introductory. Length: 60 minutes.
Annotation: The November 2016 Knowledge Network for Systems of Care TV (KSOC-TV) webcast highlights the changing role of law enforcement in supporting youth and young adults with mental health needs. The program included evidence-based strategies to combine efforts of police officers, mental health educators, and community advocates to resolve potentially volatile situations in more positive ways.
System Change Yin and Yang, How To Promote Quality Improvement and Adaptability While Maintaining Fidelity Across Communities and Partnerships. Year Developed: 2015. Source: Association of Maternal and Child Health Programs. Presenter(s): Adrienne Gilbert, MPH; Angela Paxton; Mary Jo Paladino, MSA; Nancy Swigonski, MD, MPH. Type: Video Conference. Level: Introductory. Length: 52 minutes.
Annotation: This workshop highlights both the tension and successes (yin & yang) of: 1) collaborations and partnerships among health care professionals, families of CYSHCN, and community partners, including schools, not‐for‐profits, and insurers; 2) use of measures and data to ensure consistently positive outcomes 3) use of a family‐driven systems change approach rather than a program based approach in North Carolina to address community improvements for families of CYSHCN and 4) allowing flexibility needed for implementation efforts across widely varying communities and health care settings while maintaining fidelity to the program. North Carolina's Innovative Approaches (IA) initiative and Indiana's Child Health Improvement Partnership (CHIP IN for Quality) share how they each created positive change in statewide systems that provide services to CYSHCN.
This project is supported by the Health Resources and Services Administration (HRSA) of the U.S. Department of Health and Human Services (HHS) under grant number UE8MC25742; MCH Navigator for $180,000/year. This information or content and conclusions are those of the author and should not be construed as the official position or policy of, nor should any endorsements be inferred by HRSA, HHS or the U.S. Government.