Edit Your Search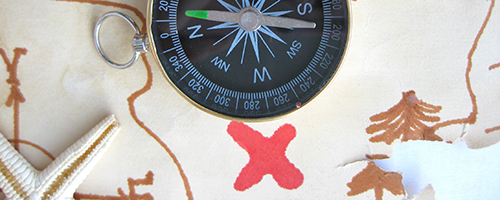 Search Results
Displaying records 1 through 10 of 12 found.
Dismantling Racial Inequity Through Child Welfare Systems Change. Year Developed: 2017-2018. Source: National Child Welfare Workforce Institute and Center for the Study of Social Policy. Presenter(s): n.a.. Type: Video. Level: Intermediate. Length: Series; various lengths.
Annotation: This series features workforce and organizational development stories and strategies to achieve racial equity. It includes these titles: 1. Using an Institutional Analysis to Identify Core Issues and Spur Change - July 2017 2. Community Collaboration & Grassroots Effort (Cross-systems & Tribal Partnerships) - September 2017 3. A Data-Driven Approach to Improving Outcomes for Black Girls in Child Welfare - December 2017 4. Slow and Steady Wins the RACE of Child Welfare Equity - February 2018 5. Strengthening Our Efforts Through Partnerships with Academia - June 2018 6. Sustaining Racial Equity Improvements in Child Welfare - September 26, 2018
Special Instructions: The webinar series is listed under 'Past National Webinar Series'
What Title V Agencies Are Doing to Advance Health Equity and Social Determinants of Health: A Summary. Year Developed: 2021. Source: National Center for Education in Maternal and Child Health. Presenter(s): John Richards. Type: Video. Level: Introductory. Length: 24 minutes.
Annotation: This video describes how Title V agencies are addressing health equity and social determinants of health (SDOH) as a response to their recent five-year needs assessment. It gives specific strategies being conducted by states and jurisdictions. The presenter then provides a conceptual framework for addressing disparities. This framework serves as the structure to discuss several practical tools to use in equity work. The presentation ends with a summary of where to find additional resources.
Learning Objectives: • Identify how Title V agencies are addressing health equity issues as discovered in their needs assessment. • Synthesize common strategies being used in the field related to both health equity and SDOH. • Utilize additional resources through the MCH Navigator.
Training Spotlight: Diversity and Health Equity. Year Developed: 2021. Source: MCH Navigator. Presenter(s): n.a.. Type: Interactive Learning Tool. Level: Introductory. Length: Self-paced.
Annotation: Utilizing the structure of the Health Equity Framework (HEF), this training spotlight aims to provide trainings that facilitate the translation of science to practice around the complex nature of health equity. The HEF is a science- and justice-based framework for promoting health equity designed for researchers and practitioners working across public health and social science fields. The HEF highlights the explicit and implicit interactions of multilevel influences on health outcomes and emphasizes that health inequities are the result of cumulative experiences across the life span and generations.
Learning Objectives: Strengthen your knowledge base around the four dimensions of the Health Equity Framework: • Systems of power • Relationships and networks • Individual factors • Psychological pathways
Challenging Racist Systems, Processes, and Analyses in Social Care. Year Developed: 2021. Source: Social Interventions Research & Evaluation Network. Presenter(s): Megan Sandel, MD, MPH, Rhea Boyd, MD, MPH. Type: Podcast. Level: Introductory. Length: 29 minutes.
Annotation: This podcast features a conversation between Megan Sandel, MD, MPH, an associate professor of pediatrics at the Boston University Schools of Medicine and Public Health and co-lead principal investigator with Children's Health Watch, and Rhea Boyd, MD, MPH, a pediatrician, public health advocate, and scholar who is the Director of Equity and Justice for The California Children's Trust and most recently, co-developed THE CONVERSATION: Between Us, About Us, a national campaign to bring information about the COVID vaccines directly to Black communities.
Learning Objectives: • Understand the role of health care sector efforts to provide assistance to patients to reduce their social risks. • Explore ways in which social inequality has been encoded and medicalized in the conceptualization of social care. • Discuss ways to think differently about what "health equity" means.
Equity, Health Transformation, and Early Childhood Systems Building. Year Developed: 2020. Source: InCK Marks. Presenter(s): Charles Bruner, Kay Johnson, Maxine Hayes, Fan Tait, Wendy Ellis. Type: Webinar. Level: Intermediate. Length: 60 minutes.
Annotation: In this webinar learn about: • The Framework for Child Health Transformation • The Equity Imperative in Health and Early Childhood • Child Health Care and Early Childhood Systems Building
Measuring Health Disparities. Year Developed: 2017. Source: Michigan Public Health Training Center. Presenter(s): n.a.. Type: Online Course. Level: Intermediate. Length: Self-paced.
Annotation: This interactive course focuses on some basic issues for public health practice -- how to understand, define and measure health disparity. This course examines the language of health disparity to come to some common understanding of what that term means, explains key measures of health disparity and shows how to calculate them. This course was originally released in 2005. Given its success as a foundational course, updates were made in 2017 for this new, web-based version.
Learning Objectives: By the end of the first content section (which includes Part I What are Health Disparities? and Part II Issues in Measuring Health Disparities), you will be able to: • Identify the dimensions of health disparity as described in Healthy People 2020 • List three definitions of health disparity. • Interpret health disparity in graphical representations of data. • Explain relative and absolute disparity. • Describe how reference groups can affect disparity measurement. By the end of the second content section (which includes Part III Measures of Health Disparities and Part IV Analytic Steps in Measuring Health Disparity), you will be able to: • Describe at least three complex measures of health disparities. • List strengths and weaknesses of at least three health disparity measures. •Summarize the analytic steps in measuring health disparity.
Special Instructions: To access this course, you first need to create an account
Continuing Education: 3 CHES; 3.3 CNE Contact Hours
Exploring Implicit Bias in Interprofessional Education and Practice. Year Developed: 2015. Source: American Interprofessional Health Collaborative. Presenter(s): Dr. Margaret Stuber, Dr. Janice Sabin. Type: Webinar Archive. Level: Intermediate Advanced. Length: 60 minutes.
Annotation: Implicit or unconscious assumptions and biases challenge collaborative work within interprofessional teams and affect health equity for the population. Although pattern recognition is used by all health care professionals in their work, the results of assumptions made on the basis of past experience can be a hazard to client's health. Women can be undertreated for heart disease, wealthy people may not be tested for HIV, or people of certain cultures may be undertreated for pain. Similarly, assumptions about people in specific professional fields may shape the way we interact, limiting the efficacy of our teams. This webinar addressed the definition and science of implicit or unconscious bias, as well as its role in contributing to social determinants of health. It used case examples to illustrate how unconscious bias affects clinical care, and discussed the research in this field. It presented ways to mitigate the effects of unconscious bias in health care, including diverse input in clinical decision-making and team care. It discussed how these ideas and objectives can be incorporated effectively into interprofessional education.
Learning Objectives: • Review the science of implicit social cognition and define implicit associations. • Describe situations in which unconscious bias may affect clinical care. • Identify strategies to minimize the influence of unconscious bias on interactions with patients and other healthcare professionals.
Special Instructions: All individuals will be required to set up a learner profile through a guest account to register for AIHC educational activities. More information about this one-time process and how to register for AIHC webinars can be found at https://aihc-us.org/AIHCregistration.
Engaging and Partnering with Culturally and Linguistically Diverse Communities. Year Developed: 2015. Source: National Center for Cultural Competence. Presenter(s): Wendy Jones, Barbara Hueler. Type: Webinar Archive. Level: Advanced. Length: 90 minutes.
Annotation: Establishing and sustaining broad-based community partnerships in support of the full inclusion of and equity for individuals with intellectual and developmental disabilities (I/DD) present myriad benefits while simultaneously presenting unique challenges. Many organizations and programs within the I/DD network continue to struggle with engaging communities in a culturally and linguistically competent manner. This forum explores the experiences of organizations in Arizona, California, and Maryland in their successful initiatives to engage African American, Chinese, and Latino/Hispanic communities in support of people with intellectual and development disabilities across the lifespan.
Learning Objectives: • Examine the conceptual frameworks, values, and practices of cultural and linguistic competence within the context of community engagement. • Describe approaches and strategies to engage diverse communities to plan, implement, and evaluate services and supports for individuals who experience developmental and other disabilities and their families. • Reflect on the role of leadership in bringing about organizational and system change.
Transformational Leadership: Women Lead the Way. Year Developed: 2012. Source: CityMatCH. Presenter(s): Linda Tarr-Whelan. Type: Webinar Archive. Level: Intermediate. Length: 42 minutes.
Annotation: This webinar describes the importance of women in leadership roles and as change agents, why it matters for women to be 30% of the leadership, how other countries are ahead of the United States, what women can to to transform leadership, and how women can prepare themselves to be leaders.
This project is supported by the Health Resources and Services Administration (HRSA) of the U.S. Department of Health and Human Services (HHS) under grant number UE8MC25742; MCH Navigator for $180,000/year. This information or content and conclusions are those of the author and should not be construed as the official position or policy of, nor should any endorsements be inferred by HRSA, HHS or the U.S. Government.