Edit Your Search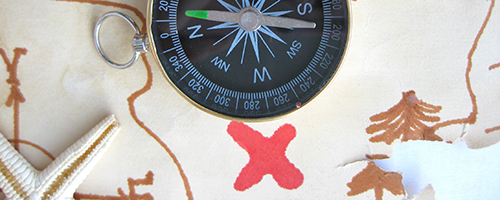 Search Results
Displaying records 1 through 10 of 18 found.
Dismantling Racial Inequity Through Child Welfare Systems Change. Year Developed: 2017-2018. Source: National Child Welfare Workforce Institute and Center for the Study of Social Policy. Presenter(s): n.a.. Type: Video. Level: Intermediate. Length: Series; various lengths.
Annotation: This series features workforce and organizational development stories and strategies to achieve racial equity. It includes these titles: 1. Using an Institutional Analysis to Identify Core Issues and Spur Change - July 2017 2. Community Collaboration & Grassroots Effort (Cross-systems & Tribal Partnerships) - September 2017 3. A Data-Driven Approach to Improving Outcomes for Black Girls in Child Welfare - December 2017 4. Slow and Steady Wins the RACE of Child Welfare Equity - February 2018 5. Strengthening Our Efforts Through Partnerships with Academia - June 2018 6. Sustaining Racial Equity Improvements in Child Welfare - September 26, 2018
Special Instructions: The webinar series is listed under 'Past National Webinar Series'
Stride toward Equity: Understanding and Interrupting Structural Racism in your Jurisdiction in Order to Improve Health. Year Developed: 2022. Source: CityMatCH. Presenter(s): Naomi Thyden, PhD, MPH; Brigette Davis, PhD, MPH. Type: Webinar. Level: Introductory. Length: 79 minutes.
Annotation: Dr. Davis and Dr. Thyden introduced participants to the various "levels" of racism - with emphasis on the broadest level: structural racism. The presenters discussed their research about structural racism and health and provided examples based on their experience as epidemiologists in state and local public health practice. Participants had a chance to identify structural racism in their own areas of practice and interrogate how it may influence maternal & child health.
Learning Objectives: • Define levels of racism including: discrimination, cultural, institutional and structural racism. • Learn about structural racism • Review learner jurisdictions and its relationship with structural racism
Public Health Systems Modernization: State Approaches to Connecting Siloed Public Health Data. Year Developed: 2022. Source: Altarum. Presenter(s): Jim Kamp, Aasa Schmit, Jeff Duncan, Jon Reid, Rachelle Bouton. Type: Video. Level: Intermediate. Length: 60 minutes.
Annotation: This video provides an engaging discussion with four public health leaders from Utah, Minnesota, and Michigan who shared their approaches to tackling the issue of data silos—what has worked, what challenges remain, and what plans are in place to securely connect data across the public health spectrum.
Learning Objectives: • Learn common data models from public health systems. • Discuss communities of practice that convene public and private stakeholders across jurisdictions to improve sharing of systems and data. • Examine approaches other jurisdictions are taking to remove program silos for more effective data sharing across public health program areas.
Community Health Justice: Working to Ensure Health Equity in Care Delivery. Year Developed: 2022. Source: Executives for Health Innovation. Presenter(s): Patricia Doykos, Danielle Jones, Annette Powers, Holly Spinks. Type: Video. Level: Introductory. Length: 65 minutes.
Annotation: As health delivery services evolve and technology advances, healthcare professionals must keep pushing for equity in healthcare. Providers, hospitals, researchers, pharmaceutical manufacturers, and health systems play vital roles in maintaining equity in care delivery. During this webinar, leading experts addressed the immediate actions and solutions that community health leaders and stakeholders can implement to help their populations maintain equity in health care services.
Learning Objectives: • Discuss the importance of continuing the needed push for equity in healthcare. • Learn solutions and implementation techniques to evolving health equity in care delivery.
Training Spotlight: Diversity and Health Equity. Year Developed: 2021. Source: MCH Navigator. Presenter(s): n.a.. Type: Interactive Learning Tool. Level: Introductory. Length: Self-paced.
Annotation: Utilizing the structure of the Health Equity Framework (HEF), this training spotlight aims to provide trainings that facilitate the translation of science to practice around the complex nature of health equity. The HEF is a science- and justice-based framework for promoting health equity designed for researchers and practitioners working across public health and social science fields. The HEF highlights the explicit and implicit interactions of multilevel influences on health outcomes and emphasizes that health inequities are the result of cumulative experiences across the life span and generations.
Learning Objectives: Strengthen your knowledge base around the four dimensions of the Health Equity Framework: • Systems of power • Relationships and networks • Individual factors • Psychological pathways
Mindfulness as a Support for Healing Conversations and Actions Toward Social Justice and Equity. Year Developed: 2021. Source: National Center for Complementary and Integrative Health. Presenter(s): Rhonda V. Magee, JD. Type: Webinar. Level: Introductory. Length: 60 minutes.
Annotation: From personal to structural, racism may be understood as an endemic public health threat with crisis-level effects. Mindfulness practices, originating from numerous cultures and spiritual traditions, are an active area of scientific investigation for health and other benefits. Mindfulness is often studied for its internal effects in individuals. However, many important research questions remain underexplored. For example, how might mindfulness practices be applied to disrupt bias and minimize racism's harms? How might the science of mindfulness be directed toward further exploring their external, interpersonal, and systemic effects? Rhonda V. Magee, J.D., professor of law, long-time mindfulness teacher, scholar of contemplative education, and practitioner of mindfulness, delivered the 2021 Stephen E. Straus Distinguished Lecture in the Science of Complementary Therapies. Professor Magee described some of the research on how mindfulness has been shown to help us, for example, increase our emotional resilience; address fears, anxieties, and other emotions; choose how we will respond to injustice; and change unhelpful habits. She also discusses an exciting new area of study: focusing on external mindfulness and its effects as individuals interact with others, their environments, and the array of challenges facing us all.
Declaring Racism as a Public Health Crisis. Year Developed: 2021. Source: County Health Rankings and Roadmaps. Presenter(s): Renee Canady, Jannah Bierens, Jennifer Harris, Ericka Burroughs-Girardi, Selma Aly, Joanne Lee. Type: Video. Level: Introductory. Length: 59 minutes.
Annotation: There is a growing number of states and local jurisdictions declaring racism as a public health issue. What do these declarations mean and how are they helpful in advancing racial equity? How ready is the discipline/field of Public Health to actively respond to declarations? Presenters will explore these compelling questions and more in this webinar.
Learning Objectives: • Learn how racism influences health • Discuss root causes of health equity • Differentiate transactional versus transformative approaches • Review MATCH'S Racism Declaration Action Toolkit
Challenging Racist Systems, Processes, and Analyses in Social Care. Year Developed: 2021. Source: Social Interventions Research & Evaluation Network. Presenter(s): Megan Sandel, MD, MPH, Rhea Boyd, MD, MPH. Type: Podcast. Level: Introductory. Length: 29 minutes.
Annotation: This podcast features a conversation between Megan Sandel, MD, MPH, an associate professor of pediatrics at the Boston University Schools of Medicine and Public Health and co-lead principal investigator with Children's Health Watch, and Rhea Boyd, MD, MPH, a pediatrician, public health advocate, and scholar who is the Director of Equity and Justice for The California Children's Trust and most recently, co-developed THE CONVERSATION: Between Us, About Us, a national campaign to bring information about the COVID vaccines directly to Black communities.
Learning Objectives: • Understand the role of health care sector efforts to provide assistance to patients to reduce their social risks. • Explore ways in which social inequality has been encoded and medicalized in the conceptualization of social care. • Discuss ways to think differently about what "health equity" means.
Advancing Equity and Justice by Connecting Evaluation to Strategy. Year Developed: 2021. Source: Community Science. Presenter(s): Kien Lee, Anand Dholika. Type: Webinar. Level: Introductory. Length: 60 minutes.
Annotation: This webinar will share lessons learned about how to successfully get your Strategy and Evaluation teams to work together to create effective feedback loops. What typically gets in the way – Tradition. Threat to strategy team. Level of effort. Institutional norms.
Social Determinants of Health: Challenges and Opportunities in Rural America. Year Developed: 2020. Source: Rural Health Research Gateway. Presenter(s): Jan Probst, PhD. Type: Webinar. Level: Introductory. Length: 60 minutes. direct you tube link
Annotation: Social determinants of health are defined by the World Health Organization as "the conditions in which people are born, grow, live, work, and age". For rural populations, many of these elements are less favorable than within urban areas. Building on work conducted by the Rural and Minority Health Research Center, this presentation reviews some of the key elements associated with health across rural White and minority populations, such as education, income, and health facility availability.
Learning Objectives: • Learn to define key terms around SDOH and rural ameria • Describe rural disparities • Understand how to plan a way forward
This project is supported by the Health Resources and Services Administration (HRSA) of the U.S. Department of Health and Human Services (HHS) under grant number UE8MC25742; MCH Navigator for $225,000/year. This information or content and conclusions are those of the author and should not be construed as the official position or policy of, nor should any endorsements be inferred by HRSA, HHS or the U.S. Government.