Edit Your Search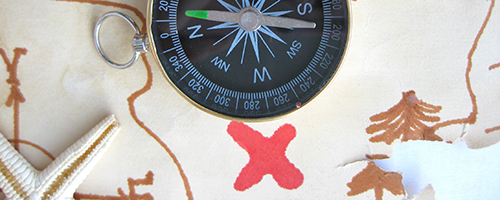 Search Results
Displaying records 1 through 10 of 16 found.
Negotiation and Conflict Resolution Training Brief. Year Developed: unknown. Source: MCH Navigator. Presenter(s): n.a.. Type: Interactive Learning Tool. Level: Introductory Intermediate Advanced. Length: Self-paced.
Annotation: This training brief contains targeted learning opportunities to assist the MCH workforce understand how to negotiate and resolve conflict that may arise in the work place.
Mediation Skills: Peaceful Resolution and Soothing Communication Tips. Year Developed: 2018. Source: n.a.. Presenter(s): Tracey Wiltgen, Esq.. Type: n.a.. Level: Intermediate Advanced. Length: 90 minutes.
Annotation: Mediation is at the core of dispute resolution. By educating and helping people to resolve conflict, their quality of life is enhanced and as well as that of their family, friends, neighbors and co-workers. The Mediation Center of the Pacific, Inc. provides Hawai'i residents with peaceful approaches to working through conflict through programs and processes that meet the unique needs of Hawai'i's culturally diverse population.
Learning Objectives: • Discuss the techniques for good negotiation and dispute resolution. • Examine how to practice processes needed to advance negotiation to peaceful resolution. • Share case studies of how people have negotiated and resolve conflict creatively.
Continuing Education: 1.5 CHES, 1.5 CPEU for RDs, pending approval for CNEs for RNs
Managing Conflict at Work: Effective Strategies for Successful Resolution. Year Developed: 2018. Source: HRDQ-U. Presenter(s): Jennifer Nickisher. Type: Webinar Archive. Level: Intermediate Advanced Introductory. Length: 50 minutes.
Annotation: This webinar, led by Jennifer Nickisher, we'll explore the three most typical types of conflict and the five strategies for managing it. Conflict is present in all aspects of life, both personal and professional. And while it can wreak havoc on an organization, it doesn't have to. When handled properly, conflict can yield many benefits–from sparking creativity to better problem solving and improved relationships. It's a matter of understanding how and when to utilize the most appropriate strategy for managing conflict.
Learning Objectives: • Five different strategies for managing conflict • How and when to utilize an Integrating strategy • The best uses for alternative strategies • How to create a conflict management development plan
Collaborating Across Cultures. Year Developed: 2017. Source: ASA Community of Applied Statisticians. Presenter(s): Charisse Kosova, M.Ad.Ed.. Type: Webinar Archive. Level: Introductory Intermediate Advanced. Length: 62 minutes.
Annotation: Collaborating across cultures can add an interesting global perspective to the work we do, but intercultural communication also comes with unique challenges. This session explored some of the research-based dimensions of culture that lead to differences in work style preferences and communication styles across cultures. By analyzing mini case studies in which culture interfered with collaboration, this session also offered simple tips and recommended adaptations that can lead to more rewarding and productive collaboration across cultures. A video and presentation slides are available.
Resiliency: Tips and Tricks on How to Keep Staff Morale High. Year Developed: 2016. Source: Association of Maternal and Child Health Programs. Presenter(s): Kris Risley, PhD. Type: n.a.. Level: Intermediate Advanced. Length: n.a..
Annotation: Success of an organization/department depends on the employees who work there. The morale among staff must be high to have high performing staff. Sometimes when organizational changes occur, the morale can go down. For this webinar, Kris Risley, Clinical Assistant Professor at the University of Illinois at Chicago provided tips and tricks to keep staff morale high by using appreciative inquiry and positive questions to bring out the best of the organization/department/team. Dr. Risley also discussed the importance of emotional intelligence and the impact you have on your organization/department.
Nexus: National Center Summit on the Future of IPE [Interprofessional Practice and Education]. Year Developed: 2016. Source: National Center for Interprofessional Practice and Education and the American Interprofessional Health Collaborative. Presenter(s): n.a.. Type: Conference Archive. Level: Introductory Intermediate Advanced. Length: Series, various lengths. Nexus Fair presentations
Annotation: This series consists of practical workshops presented at the August 2016 Nexus Summit. The workshops are: Workshop 1: Creating IPE Curriculum Using Bolman & Deal's Four Framework Approach Workshop 2: Using Team Collaboratives & Faculty Consultations to Enhance Team-Based Care: Techniques from University of Rochester Department of Family Medicine Workshop 3: Lessons Learned: Implementing IPCP Interventions in Two Primary Care Clinics Treating Underserved Populations Workshop 4: Creating Something from Nothing: Building an Interprofessional Practice & Education Institute Workshop 5: Making Interprofessional Practice "Real": Developing Student Experiences in Rural Settings to Align Education & Practice Workshop 6: Showing the Value-Added Benefit of Health Profession Student Teams in Patient Care Workshop 7: Building a NEXUS Network of Partners: Strategies for Building Relationships, Infrastructure & Action Plans Workshop 8: Catalyzing Interprofessional Collaborative Practice in Existing Clinical Teams: Interactive Approaches to Building Teams Workshop 9: i-Care: A Team-Based Approach to Meeting the Needs of the Underserved with Chronic Conditions Workshop 10: Quality Improvement & Leadership Development for Residents Leading Interprofessional Teams Workshop 11: I-CAN, An Innovative Community-based Interprofessional Clinical Education Model Workshop 12: A Quick Clinical IPE Roll-out: Is It Possible? Workshop 13: Teamwork Training in Integrated Care: Navigating the Nexus in Real Time Workshop 14: Enhancing Community Partnerships to Improve Students Becoming Collaboration Ready for Population Health Workshop: NEPQR Appreciative Inquiry Additional presentations from Nexus Fair Showcase organizations are also available.
Learning Objectives: See the individual workshop listing on the series page for learning objectives.
Coalition Building Basics. Year Developed: 2016. Source: Centers for Disease Control and Prevention. Presenter(s): Aaron Mondada; David Aronstin; Bob Rauner;. Type: Video Webinar. Level: Intermediate. Length: 62 minutes.
Annotation: This webinar provides an overview of steps necessary to create a successful coalition; shares best practices for working collectively; and provide three community examples that have incorporated best practices and met with successful results. Speakers are from Plan4Health Vista, Boise, ID; Boston Alliance for Community Health; and Partnership for a Healthy Lincoln.
Consensus Building Approach. Year Developed: 2014. Source: Harvard Law School Program on Negotiation. Presenter(s): Lawrence Susskind. Type: Video. Level: Introductory. Length: 8 minutes.
Annotation: Effective consensus building in multi-party, environmental disputes is a valuable skill and can make or break a negotiation. The Program On Negotiation's Vice-Chair of Education, Larry Susskind, offers key insights into the consensus building approach in this video from The Program On Negotiation.
Maternal and Child Health Course Bundle: Communication. Year Developed: 2012. Source: University of Alabama at Birmingham Maternal and Child Health Leadership and Policy Education Program and the South Central Public Health Training Center. Presenter(s): n.a.. Type: Online Course. Level: Intermediate Advanced. Length: 240 minutes. Troubleshooting Tips for South Central Public Health Partnership Courses
Annotation: Good communication skills are important personally and professionally and maternal and child health program settings are no exception. In fact, in a recent survey about 35 percent of state Maternal and Child Health and Children with Special Health Care Needs program directors identified communication skill development as a top three training need for their staff members. Though all states have MCH programs, organizational structure varies and each may have unique responsibilities related to specific maternal and child issues. In light of these differences, and considering new opportunities such as the federal home visiting program and the affordable care act, it is critical that MCH leaders have strong communication skills so they can emphasize Title V's role in assuring quality and accessibility of services, highlight successes, and respond to a variety of audiences that may need information. The course bundle includes: 1. Improving Your Communication Skills 2. Managerial Communications 3. Productive Communication Skills 4. Improving Interpersonal Communication and Relationships 5. Leadership Management Communication 6. Facilitator Training 7. Communicating With and For the Maternal and Child Health Population: Issues and Challenges
Special Instructions: To access the course bundle, click on the link and scroll down to the "Management" section on the landing page. Click the "Here" buttons for more information or to enroll in the courses. Registration to the South Central Public Health Partnership is required. For new users it will take one weekday to receive an access email. If you are registered in TRAIN, login using that username and password. Click on "Certificate Programs," click on "View all Available Certificates," and select "Maternal and Child Health Course Bundle: Management."
Continuing Education: Continuing education credits for nurses and social workers are available for some courses.
Dispute Resolution Principles and Tactics. Year Developed: 2012. Source: Northwest Center for Public Health Practice. Presenter(s): Jim Reid, MPA. Type: Webinar Archive. Level: Intermediate Advanced. Length: 60 minutes. To enroll
Annotation: Efforts to "enforce laws, develop policies, and mobilize community partnerships" are essential public health services and thus require practitioners to hone their dispute resolution skills. In this one hour webinar, which is part of the Hot Topics series, Jim Reid, MPA, presents a framework for collaborative negotiations and discusses how to reduce conflict and create agreements that meet the mutual needs of all parties. He also offers case examples where these techniques have been used successfully. One section of the presentation discusses frequently found fatal flaws of meetings.
Learning Objectives: • Identify five key principles of dispute resolution • Recognize the importance and advantages of using an "interest-based" approach to resolving conflict over other approaches, such as "positional bargaining" • Identify and use practical tools, tactics, and techniques to create a successful negotiations process and to be a more effective mediator or negotiator
This project is supported by the Health Resources and Services Administration (HRSA) of the U.S. Department of Health and Human Services (HHS) under grant number UE8MC25742; MCH Navigator for $180,000/year. This information or content and conclusions are those of the author and should not be construed as the official position or policy of, nor should any endorsements be inferred by HRSA, HHS or the U.S. Government.