Edit Your Search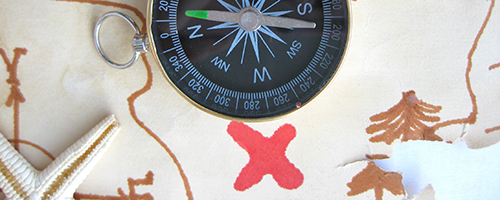 Search Results
Displaying records 1 through 10 of 27 found.
Negotiation and Conflict Resolution Training Brief. Year Developed: unknown. Source: MCH Navigator. Presenter(s): n.a.. Type: Interactive Learning Tool. Level: Introductory Intermediate Advanced. Length: Self-paced.
Annotation: This training brief contains targeted learning opportunities to assist the MCH workforce understand how to negotiate and resolve conflict that may arise in the work place.
Training Spotlight: Resilience: Preventing Burnout Among Public Health Professionals, Faculty, Clinicians, and Trainees. Year Developed: 2021. Source: MCH Navigator. Presenter(s): n.a.. Type: Interactive Learning Tool. Level: Introductory. Length: Self-paced.
Annotation: Researchers believe there are seven key characteristics of a resilient individual in addressing burnout. Some of these characteristics are intrinsic abilities but all of them can be developed with the right kind of support and guidance. This training spotlight, guided by this model, aims to provide trainings that facilitate the translation of science to practice around the complex nature of personal resilience.
Learning Objectives: Strengthen your knowledge base around the seven characteristics of an individual: • Emotional control • Positive self regard • Sense of purpose • Solution focus orientation • Sense of well-being and balance • Support networks •Reflection and perspective
Mindfulness as a Support for Healing Conversations and Actions Toward Social Justice and Equity. Year Developed: 2021. Source: National Center for Complementary and Integrative Health. Presenter(s): Rhonda V. Magee, JD. Type: Webinar. Level: Introductory. Length: 60 minutes.
Annotation: From personal to structural, racism may be understood as an endemic public health threat with crisis-level effects. Mindfulness practices, originating from numerous cultures and spiritual traditions, are an active area of scientific investigation for health and other benefits. Mindfulness is often studied for its internal effects in individuals. However, many important research questions remain underexplored. For example, how might mindfulness practices be applied to disrupt bias and minimize racism's harms? How might the science of mindfulness be directed toward further exploring their external, interpersonal, and systemic effects? Rhonda V. Magee, J.D., professor of law, long-time mindfulness teacher, scholar of contemplative education, and practitioner of mindfulness, delivered the 2021 Stephen E. Straus Distinguished Lecture in the Science of Complementary Therapies. Professor Magee described some of the research on how mindfulness has been shown to help us, for example, increase our emotional resilience; address fears, anxieties, and other emotions; choose how we will respond to injustice; and change unhelpful habits. She also discusses an exciting new area of study: focusing on external mindfulness and its effects as individuals interact with others, their environments, and the array of challenges facing us all.
Male Engagement to Improve Maternal Health. Year Developed: 2021. Source: Maternal Health Learning Innovation Center. Presenter(s): Wesley Bugg, Charles Daniels, Calvin Williams, Reade Milner. Type: Webinar. Level: Introductory. Length: 64 minutes.
Annotation: Men have great potential to proactively support and improve maternal health. This webinar includes an expert panel of male maternal health advocates as they provide concrete examples of male engagement in pregnancy and postpartum support, including challenges and inspiring successes.
Learning Objectives: • Explore co-parent coaching services • Learn about the "On My Shoulders" fatherhood curriculum • Describe community fatherhood mobilization strategies
Leading Remote Teams in the Time of COVID-19 and Beyond . Year Developed: 2020. Source: University of Maryland School of Social Work Institute for Innovation and Implementation. Presenter(s): Ellen B. Kagen, MSW. Type: Webinar. Level: Intermediate Advanced. Length: 90 minutes.
Annotation: This session is part of a three-webinar series offered by the SOC Leadership Learning Community on unique aspects for leadership in this challenging time of the COVID-19 pandemic. Since most leaders are now functioning in virtual environments, the presenter discusses considerations and specific strategies for achieving objectives using remote teams. The topics covered include assuring effective communication, achieving alignment on strategies assuring attention towards focused action maintaining clarity, and giving people hope, among others. Participants leave with information about what leaders should pay attention and what they should do when their teams are not on site and in-person interaction is not possible.
Equity, Adolescence, and Health Transformation. Year Developed: 2020. Source: InCK Marks. Presenter(s): Kay Johnson, Peggy McManus, Angela Diaz, Renee McConey. Type: Webinar. Level: Intermediate. Length: 56 minutes.
Annotation: This webinar focuses on what MCH professionals can do to achieve equity in healthcare responses to the adolescent population. Presenters share the basics of transformation; exemplary and transformed equity practices in healthcare; and distinctions between young child and adolescent health.
Operationalizing SOC Communication: Telling Stories That Work. Year Developed: 2019. Source: Substance Abuse and Mental Health Services Administration. Presenter(s): Jennifer Nichols, PhD. Type: Webinar. Level: Intermediate. Length: 82 minutes.
Annotation: This webinar launches a Four-Part System of Care (SOC) Communication Series, Reframing Child and Adolescent Wellbeing, provided by the FrameWorks Institute on evidence-based communication strategies proven to make messages—about child and adolescent mental and behavioral health, adolescent substance use, juvenile justice, child welfare, and related issues—more effective. This session highlights how social science research can tell us which messaging choices lead to which responses. Participants learn about strategic framing: what it is, how it works, and why it matters; and will gain new tools that can be used right away. This webinar is part of the SOC Expansion Leadership LC.
Mediation Skills: Peaceful Resolution and Soothing Communication Tips. Year Developed: 2018. Source: n.a.. Presenter(s): Tracey Wiltgen, Esq.. Type: n.a.. Level: Intermediate Advanced. Length: 90 minutes.
Annotation: Mediation is at the core of dispute resolution. By educating and helping people to resolve conflict, their quality of life is enhanced and as well as that of their family, friends, neighbors and co-workers. The Mediation Center of the Pacific, Inc. provides Hawai'i residents with peaceful approaches to working through conflict through programs and processes that meet the unique needs of Hawai'i's culturally diverse population.
Learning Objectives: • Discuss the techniques for good negotiation and dispute resolution. • Examine how to practice processes needed to advance negotiation to peaceful resolution. • Share case studies of how people have negotiated and resolve conflict creatively.
Continuing Education: 1.5 CHES, 1.5 CPEU for RDs, pending approval for CNEs for RNs
Managing Conflict at Work: Effective Strategies for Successful Resolution. Year Developed: 2018. Source: HRDQ-U. Presenter(s): Jennifer Nickisher. Type: Webinar Archive. Level: Intermediate Introductory. Length: 50 minutes.
Annotation: This webinar, led by Jennifer Nickisher, we'll explore the three most typical types of conflict and the five strategies for managing it. Conflict is present in all aspects of life, both personal and professional. And while it can wreak havoc on an organization, it doesn't have to. When handled properly, conflict can yield many benefits–from sparking creativity to better problem solving and improved relationships. It's a matter of understanding how and when to utilize the most appropriate strategy for managing conflict.
Learning Objectives: • Five different strategies for managing conflict • How and when to utilize an Integrating strategy • The best uses for alternative strategies • How to create a conflict management development plan
Emerging Adulthood as a Critical Stage in the Life Course. Year Developed: 2018. Source: UCLA Center for Healthier Children, Families & Communities, Maternal and Child Health Life Course Research Network (LCRN). Presenter(s): David Wood, MD, MPH. Type: Webinar. Level: Introductory. Length: 15 minutes.
Annotation: This webinar is based on a chapter from the Handbook of Life Course Health Development.
This project is supported by the Health Resources and Services Administration (HRSA) of the U.S. Department of Health and Human Services (HHS) under grant number UE8MC25742; MCH Navigator for $225,000/year. This information or content and conclusions are those of the author and should not be construed as the official position or policy of, nor should any endorsements be inferred by HRSA, HHS or the U.S. Government.