Edit Your Search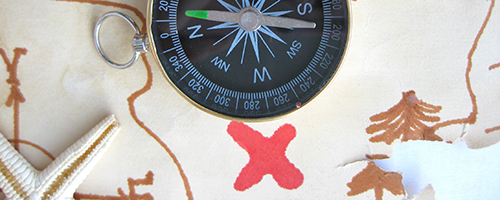 Search Results
Displaying records 11 through 13 of 13 found.
Basic Epidemiology. Year Developed: 2013. Source: Upper Midwest Public Health Training Center. Presenter(s): n.a.. Type: Online Course. Level: Introductory. Length: 60 minutes.
Annotation: This course is intended for public health practitioners who do not have significant knowledge or experience in the field of epidemiology. The course offers an opportunity to learn how an epidemiologist investigates the causes of disease, its distribution, how it spreads, and measures for control and prevention. There are four modules in this course: 1. Important Terms in Epidemiology 2. Models for Understanding the Infectious Process 3. Epidemiology in Practice 4. Surveillance
Learning Objectives: • Discuss important terms and concepts for basic epidemiology practice. • Describe the inter-related aspects of the infectious disease process and methods of breaking this "chain" of infection. • Understand basic epidemiology in practice, using a case study of a food-borne outbreak as an example. • Perform basic surveillance tasks in an appropriate and timely manner. • Utilize your regional epidemiologist as a resource for outbreak investigations.
Special Instructions: To access this course, you first need to create an account
Maternal and Child Health Community Centers: Background. Year Developed: 2011. Source: Johns Hopkins Bloomberg School of Public Health. Presenter(s): Holly Grason, MA. Type: Narrated Slide Presentation. Level: Introductory. Length: 45 minutes. Audio version
Annotation: In this lecture session, Holly Grason explains the historical and political context of Community Health Centers (CHCs). She reviews their original function, starting in the 1960s and summarizes their role in the health care system today. Throughout the lecture she provides in-depth information on the legislative and funding structures of the Community Health Center program. The speaker goes on to discuss the utilization of CHCs by subpopulation and the effects of the CHC program as demonstrated through evaluation data, such as improved access and reduced hospitalization. She concludes by emphasizing the potential role of the CHC program in the future health care system. A PDF of the presentation slides is available at http://courseplus.jhu.edu/breezeContent/oncampus/MCHL/LectureBB/secA/MCH-secBBa-Grason_6.pdf.
Learning Objectives: • Provide definition and historical backdrop of the federal Community Health Center (CHC) program. • Describe the several types of CHC programs. • Review the structural characteristics of CHCs. • Briefly note CHC populations and outcomes.
Special Instructions: This link downloads an Adobe Presenter file that you can play locally on your computer.
DataSpeak Webinar Series. Year Developed: n.a.. Source: Maternal and Child Health Information Resource Center. Presenter(s): n.a.. Type: Webinar. Level: Intermediate. Length: Series; various lengths.
Annotation: This webinar series features special topics related to maternal and child health (MCH) data. Each event features one or more speakers who are considered experts in their field. The MCH Epidemiology and Statistics Program coordinates the series. The program is dedicated to the goal of helping MCH practitioners on the federal, state, and local levels to improve their capacity to gather, analyze, and use data for planning and policymaking.
Special Instructions: DataSpeak uses a number of different technologies. To get the most out of the information, please review the technical requirements at http://hrsa.gov/archive/mchb/dataspeak/techreq/index.html
This project is supported by the Health Resources and Services Administration (HRSA) of the U.S. Department of Health and Human Services (HHS) under grant number UE8MC25742; MCH Navigator for $180,000/year. This information or content and conclusions are those of the author and should not be construed as the official position or policy of, nor should any endorsements be inferred by HRSA, HHS or the U.S. Government.