Edit Your Search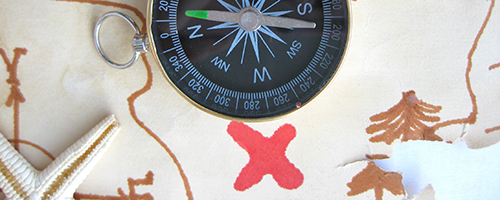 Search Results
Displaying records 1 through 10 of 12 found.
Measuring Family Engagement in MCH Research: Opportunities and Challenges. Year Developed: 2018. Source: U.S. Maternal and Child Health Bureau, Office of Epidemiology and Research. Presenter(s): Christina Bethell, PhD, MBA, MPH; Clarissa Hoover, MPH. Type: Webinar. Level: Intermediate. Length: 57 minutes.
Annotation: The MCH community has a long-standing tradition of integrating family engagement into programs, research, and practice. Yet, tested and validated measures to improve and sustain the quality of family engagement in health services and research are lacking.
Learning Objectives: • Understand currently available measures of family engagement. • Identify gaps in developing and utilizing these measures. • Learn innovative strategies for engaging families in research.
MCH Policy and Advocacy: A Focused Look. Year Developed: 2018. Source: University of Illinois at Chicago. Presenter(s): Arden Handler, DrPH. Type: Video Lecture. Level: Advanced. Length: 75 minutes total, broken up into 10 short videos.
Annotation: This learning opportunity was recorded from the 2018 policy and advocacy lecture that Dr. Handler presented to her class at the University of Illinois at Chicago. It is divided in 10 short videos for ease of engagement. In the presentation, she outlines key advocacy components, the difference between case and class advocacy, and a review of policy and advocacy through the history of MCH. She explains current trends and the need for ongoing education and advocacy at national, state, and local levels. It concludes with current advocacy laws and a summary of the topic grounded in the current public health environment.
Learning Objectives: • Understand the strategic differences between advocacy and community organizing/community empowerment strategies. class issues, compromise, internal vs. external agents of change, and the difference between advocacy from the left and from the right. • Be able to to connect women and children's topics when advocating for services and discusses using children as a population group to address broader issues of social justice. • Synthesize the differences of case and class advocacy. • Become familiar with the history of advocacy related to MCH. • Understand how the advocacy process works. • Be able to use strategies in three main categories to advance MCH topic areas. • Be able to develop a plan to follow current lobbying laws appropriately.
From Problem to Prevention: Evidence-Based Public Health. Year Developed: 2017. Source: National Network of Libraries of Medicine, Greater Midwest Region. Presenter(s): Derek Johnson, MLIS. Type: Webcast. Level: Introductory. Length: 60 minutes.
Annotation: This introductory webinar provides attendees with a basic definition and framework for evidence-based public health. Special attention is paid to three of the seven steps: Community Assessment, Determining What is Known in the Literature, and Evaluating the Program or Policy. Free resources are presented that can assist practitioners with these specific steps of the evidence-based public health framework. yyy
Learning Objectives: • Define and describe evidence-based public health. • Identify a public health need and formulate an answerable question. • Locate and search applicable literature and resources. • Understand the importance of evaluation and locate helpful resources.
Special Instructions: Registration required before accessing this course.
Evidence-Based Public Health Training Series. Year Developed: 2017. Source: Northwest Center for Public Health Practice. Presenter(s): n.a.. Type: Interactive Modules. Level: Advanced. Length: 555 minutes.
Annotation: Today's public health professionals must be able to strategically consider research results, political interests, and community requests when leading program and policy work. The evidence-based public health framework is an effective model for this type of decision-making. The Evidence-Based Public Health Training Series consists of nine modules that cover core concepts, such as defining public health issues, conducting community assessments, prioritizing options, and evaluating program and policy impacts. You may take each of the modules individually and receive a certificate for each one. If you choose to complete all nine modules, you will also receive a certificate for the series as a whole. Each module consists of several videos, followed by a short quiz. You must watch the videos and take the quiz in order to pass the module. To aid in your understanding, optional activities and questions for reflection or discussion are also included with each module. You may discuss these questions in a forum with other module participants or with peers or colleagues, or you may reflect on them individually.
Special Instructions: Must create a PH Learn Link account to view.
The MCH Navigator Online Self-Assessment Tool for the Title V Workforce. Year Developed: 2015. Source: Association of Maternal and Child Health Programs. Presenter(s): John Richards, MA. Type: Video Conference. Level: Introductory. Length: 41 minutes.
Annotation: The MCH Navigator has developed a new, online self‐assessment tool for the Title V workforce. This session described the process utilized to convert the assessment from its original design into an electronic format including an innovative conditional programming structure, customized results page, and other new features. It discussed how Title V professionals can use the tool to identify their strengths and areas of need in serving the MCH community. The tool was structured using the 12 MCH Leadership Competencies with each question addressing participant knowledge or skills. Therefore, results and learning opportunities suggested based on specific needs are directly correlated to the MCH Leadership Competency framework developed by MCHB.
Population Health Management: Improving Health Where We Live, Work, and Play. Year Developed: 2015. Source: National Diabetes Education Program. Presenter(s): Ron Loeppke, MD, MPH, FACOEM, FACPM; Jeanette May, MPH, PhD. Type: Webcast. Level: Intermediate. Length: 60 minutes. Transcript
Annotation: This webcast discusses how a population health management approach considers health quality and costs beyond the clinical setting to integrate health information, management, and support into people's daily lives at a time when health care costs are rising and overall health and well-being are declining.
Learning Objectives: • Recognize the social, economic, and physical environmental factors that contribute to health. • Find out how employers and communities can work together to control health care spending plus have a positive influence on health outcomes. • Hear how new technologies can be used for patient engagement, education, and management. • Tap into resources for enhancing health management in the workplace, in the home, and in time off.
Fundamentals of Qualitative Research Methods. Year Developed: 2015. Source: Yale University. Presenter(s): Leslie Curry, PhD, MPH. Type: Webinar Series. Level: Introductory. Length: Series; various lengths.
Annotation: This six module series of lectures from Yale University introduces the learner to the qualitative reseearch. The course creators say: Qualitative research is a strategy for systematic collection, organization, and interpretation of phenomena that are difficult to measure quantitatively. Dr. Leslie Curry leads us through six modules covering essential topics in qualitative research, including (1) what is qualitative research; (2) developing a qualitative research question; how to use the most common methods, (3) in-depth interviews and (4) focus groups; (5) data analysis; and (6) scientific rigor. These videos are intended to enhance participants' capacity to conceptualize, design, and conduct qualitative research in the health sciences.
Community Health Needs Assessments: Getting More Value for Your Community and Your Hospital. Year Developed: 2015. Source: American Hospital Association and Association for Community Health Improvement. Presenter(s): Julius Green, CPA, JD; Colleen Milligan, MBA; Kyle Bird . Type: Webinar Archive. Level: Intermediate Advanced. Length: 61 minutes.
Annotation: In addition to identifying priority health needs and aligning partners and resources to address community needs, community health needs assessments (CHNAs) are a vital tool for informing population health management. Your CHNA will provide valuable data to direct resources toward high-risk populations, identify opportunities to enhance care delivery, inform patient engagement initiatives and direct overall strategic planning. In this joint Hospitals in Pursuit of Excellence (HPOE) and Association for Community Health Improvement (ACHI) webinar, CHNA experts discuss ways to build upon your previous CHNA to bring more value to your community and your hospital. Specific examples are presented on how hospitals are using CHNAs to inform population health management initiatives and on the intersection between community health needs and care delivery.
Learning Objectives: • Understand research, reporting and timeline changes outlined in IRS Final Rules. • Identify methods to build upon prior CHNA. • Understand the value of CHNA findings to guide other strategic priorities. • Learn how to engage community partners in the CHNA process and ongoing population health initiatives. • Review data collection best practices to ensure community-wide representation. • Use health care utilization data to identify opportunities for service delivery enhancement. • Create implementation planning that demonstrates measureable impact.
Big Data in Early Childhood; Using Integrated Data to Guide Impact. Year Developed: 2015. Source: Association of Maternal and Child Health Programs. Presenter(s): Elizabeth Anthony, PhD; Jen Leone, MPH; Rebekah Dorman, PhD. Type: Video Conference. Level: Intermediate Introductory. Length: 63 minutes.
Annotation: This video conference profiles a large urban county experience in creating a unique integrated database comprised of public and private sector records on children zero‐six years of age. This community's experience serves as a powerful example of how data can inform the decision making of funders, policymakers and providers. The presentation includes a description of how the integrated child well‐being database was created over 12 years, as well as how it is utilized on an ongoing basis to inform policy and practice. With records on more than 400,000 children born in the county, the data system links together information on births, child maltreatment, receipt of public assistance, as well as engagement in programming such as home visiting, child care, and mental health services. Collectively, the experience of over a decade shows the power of data in informing policy and program improvement. The presentation also addresses the challenges that have been faced and overcome regarding practical issues around data sharing agreements and securing data from many different public and private providers into an integrated dataset. It also addresses how to build a strong relationship between the government officials, academics, and the program providers so that trust and collaboration form the basis for improving the services available to children and their families.
Basic Epidemiology. Year Developed: 2013. Source: Upper Midwest Public Health Training Center. Presenter(s): n.a.. Type: Online Course. Level: Introductory. Length: 60 minutes.
Annotation: This course is intended for public health practitioners who do not have significant knowledge or experience in the field of epidemiology. The course offers an opportunity to learn how an epidemiologist investigates the causes of disease, its distribution, how it spreads, and measures for control and prevention. There are four modules in this course: 1. Important Terms in Epidemiology 2. Models for Understanding the Infectious Process 3. Epidemiology in Practice 4. Surveillance
Learning Objectives: • Discuss important terms and concepts for basic epidemiology practice. • Describe the inter-related aspects of the infectious disease process and methods of breaking this "chain" of infection. • Understand basic epidemiology in practice, using a case study of a food-borne outbreak as an example. • Perform basic surveillance tasks in an appropriate and timely manner. • Utilize your regional epidemiologist as a resource for outbreak investigations.
Special Instructions: To access this course, you first need to create an account
This project is supported by the Health Resources and Services Administration (HRSA) of the U.S. Department of Health and Human Services (HHS) under grant number UE8MC25742; MCH Navigator for $180,000/year. This information or content and conclusions are those of the author and should not be construed as the official position or policy of, nor should any endorsements be inferred by HRSA, HHS or the U.S. Government.