Edit Your Search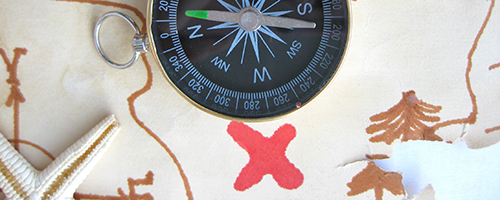 Search Results
Displaying records 1 through 2 of 2 found.
Healthy People 2020: The Next Generation of MCH-Related Focus Areas. Year Developed: 2011. Source: U.S. Maternal and Child Health Bureau. Presenter(s): Reem M. Ghandour, DrPH, MPA; Beth Stevenson, MPH; Trina Menden Anglin, MD, PhD. Type: Webinar Archive. Level: Introductory. Length: 60 minutes. Transcript
Annotation: This program, led by Dr. Reem Ghandour, provides a brief overview of Healthy People 2020 goals and framework, and orients participants to important changes since Healthy People 2010. The planning process and workgroups are described, as well as important next steps resulting from the process. Dr. Ghandour also reviews the content of the Maternal, Infant and Child Health topic area. Presenters Beth Stevenson and Trina Anglin describe the rationale, evolution and objectives for two new topics areas appearing in Healthy People 2020 — Early and Middle Childhood, and Adolescent Health. Strategies are outlined for how HP 2020 Objectives can be strategic tools in MCH practice.
Learning Objectives: • Review Maternal, Infant and Child Health (MICH) in Healthy People 2010. • Describe MICH in Health People 2020. • Highlight changes in the objectives and targets for MICH in 2020.
Special Instructions: DataSpeak uses a number of different technologies. To get the most out of the information, please review the technical requirements at http://hrsa.gov/archive/mchb/dataspeak/techreq/index.html
How Can Use of the Performance Standards Drive National, State and Local Public Health Policy?. Year Developed: 2008. Source: Alabama Public Health Training Network. Presenter(s): Laura Landrum, MUPP; Judy Monroe, MD; F. Douglas Scutchfield, MD. Type: Video Lecture. Level: Advanced. Length: 85 minutes.
Annotation: Ms. Landrum begins by discussing "Performance Standards as Good Policy". She focuses on 4 standards to improve the quality of public health practice and performance and continues by focusing on the history and key concepts of the CDC's National Public Health Performance Standards Program (NPHPSP). The 10 essential public health services are addressed, as well as reasons to use NPHPSP and specific examples of various States' use of performance improvement. Dr. Monroe continues next addressing user's perspective and lessons learned from employing the national performance measures. Dr. Scutchfield concludes the lecture by discussing research objectives, methods, and findings from Public Health Systems research on system and community characteristics influence on public health performance.
Learning Objectives: • Learn key data findings from the research into the NPHPSP. • Discuss how the NPHPSP has incorporated language into legislation for state health improvement planning.
Special Instructions: To access the video, scroll down on the landing page to the "View Program" gray box and choose a player to open the presentation. [Note: Need Real Player or Windows Media Player to watch].
This project is supported by the Health Resources and Services Administration (HRSA) of the U.S. Department of Health and Human Services (HHS) under grant number UE8MC25742; MCH Navigator for $180,000/year. This information or content and conclusions are those of the author and should not be construed as the official position or policy of, nor should any endorsements be inferred by HRSA, HHS or the U.S. Government.