Edit Your Search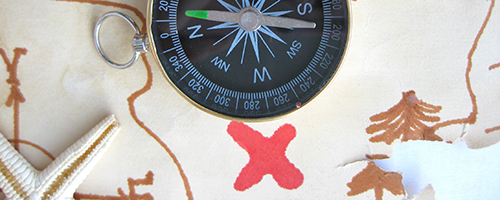 Search Results
Displaying records 1 through 4 of 4 found.
Giving and Receiving Feedback For Personal and Professional Growth. Year Developed: 2017. Source: Region IV Public Health Training Center. Presenter(s): Shana Merlin. Type: Webinar. Level: Introductory. Length: 90 minutes.
Annotation: Without feedback, individuals and organizations cannot grow. Feedback is the key to better serving your community and getting the most out of your team. But giving and receiving feedback can be incredibly uncomfortable and unproductive. And when done poorly, feedback can actually be destructive. In this interactive and light-hearted session, learn the right questions to ask and how to handle the feedback – good or bad – with courtesy and professionalism. Get tools in how to deliver feedback that is specific, actionable and measurable. So instead of shrinking from feedback you can embrace it for the opportunity it is.
Learning Objectives: • Ask open, specific questions to solicit useful feedback. • Use the LAST method (Listen Apologize Solve Thank) when dealing with negative feedback. • Develop a growth mindset that is curious, flexible, and welcomes feedback as a tool for personal and professional development.
How to Give Effective Feedback: Create Better Critical Conversations. Year Developed: 2016. Source: GovLoop. Presenter(s): Carolyn Mooney. Type: Video. Level: Introductory Intermediate. Length: 10 minutes.
Annotation: This course is intended for anyone who wants to become more effective in giving critical feedback. In three lessons, we'll define the three types of feedback and describe the best environment in which to offer feedback. Then, we will outline how to create that environment and execute effective feedback conversations. This course comprises 3 video lessons, a final assessment, and a course evaluation.
Learning Objectives: • Identify the three types of feedback. • Select the necessary elements of an effective feedback environment.
Continuing Education: GovLoop is registered with the National Association of State Boards of Accountancy (NASBA) as a sponsor of continuing professional education on the National Registry of CPE Sponsors.
Teaching Public Health with the Case-Based Method (3 parts). Year Developed: 2014. Source: Harvard T.H. Chan School of Public Health. Presenter(s): Nancy Kane. Type: YouTube Videos. Level: Intermediate Advanced. Length: Varies, 3-17 minutes each. Part 2 (for Part 3, click on part 3 to the right of the video)
Annotation: This three-part YouTube video workshop covers (Part 1) preparing to teach a case: meaningful discussion results from planning a class framework, creating a safe environment for expression, and maintaining a high level of engagement on the part of the instructor and the students; (Part 2) the case discussion: watch a case discussion in action, with commentary by the instructor and the participants; and (Part 3) workshop wrap-up: the instructor and the participants reflect on the benefits of case-based teaching.
Leadership: Giving and Receiving Feedback. Year Developed: 2013. Source: Johns Hopkins Bloomberg School of Public Health, Women's and Children's Health Policy Center. Presenter(s): Robert Wm. Blum, MD, PhD, MPH. Type: Video. Level: Introductory. Length: 40 minutes.
Annotation: In this multi-section video presentation, Dr. Blum discusses the critical importance of and challenges inherent in giving and receiving feedback, whether one is in a supervisory, employee, or peer communication situation. Strategies for effective interactions of this nature are provided.
This project is supported by the Health Resources and Services Administration (HRSA) of the U.S. Department of Health and Human Services (HHS) under grant number UE8MC25742; MCH Navigator for $225,000/year. This information or content and conclusions are those of the author and should not be construed as the official position or policy of, nor should any endorsements be inferred by HRSA, HHS or the U.S. Government.