Edit Your Search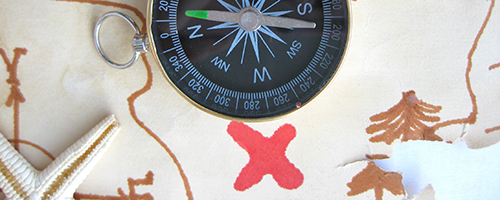 Search Results
Displaying records 1 through 3 of 3 found.
Improving Systems of Care for Children and Youth with Special Health Care Needs and Autism Spectrum Disorder. Year Developed: 2017. Source: National Conference of State Legislatures. Presenter(s): Tahra Johnson; Michelle Jarvis; Shawna Wright; Thomas Holmes; Susan Lontine. Type: Webinar. Level: Introductory. Length: 58 minutes.
Annotation: Children and youth with special health care needs (CYSHCN) are defined as children who have or are at increased risk for a chronic physical, developmental, behavioral, or emotional condition and who also require health and related services of a type or amount beyond that required by children generally. For this population of children, there are often barriers to accessing treatment from a shortage of providers to lack of coverage. This webinar explores barriers to accessing care and discusses strategies that states can implement to improve systems of care for Children and Youth with Special Health Care Needs (CYSHCN) and those with Autism Spectrum Disorder (ASD).
Children and Youth with Special Health Care Needs (CYSHCN) Training Spotlight. Year Developed: 2015. Source: MCH Navigator. Presenter(s): Keisha Watson, PhD; John Richards, MA. Type: Training Series. Level: Introductory Intermediate Advanced. Length: Series, various lengths.
Annotation: This training spotlight, developed by the MCH Navigator, address that Maternal and Child Health (MCH) and Children and Youth with Special Health Care Needs (CYSHCN) programs contain similar core public health functions for children and families including resource development, capacity and systems building, and population-based functions such as public information and education, knowledge development, technical assistance to communities as well as provider training. This training spotlight targeted learning opportunities and resources for professionals who work with CYSHCN and their families.
Improving the System of Services for Children and Youth with Special Health Care Needs: Findings from a Review of the State Implementation Grant Program. Year Developed: 2012. Source: U.S. Maternal and Child Health Bureau. Presenter(s): Lynda Honberg; Kathleen Watters. Type: Narrated Slide Presentation. Level: Intermediate Introductory. Length: 90 minutes.
Annotation: This presentation provides a broad overview of the nature and needs of the population of children and youth with special health care needs (CYSHCN) within the context of MCHB's values and tenets for the system of care. Specific topics covered include definition of the population; the legislative and policy basis for the Title V (SSA) role in serving the CYSHCN population; and concepts and components of systems building, including quality and accountability/measurement. Parent, federal and state policy perspectives are incorporated into the presentation narrative, as well as examples of states' systems endeavors. The 60 minutes of presentation is followed by a 30-minute Q&A discussion.
Special Instructions: Listeners may wish to toggle to 00:5:05 on the video time stamp as the beginning segment involves only participant introductions.
This project is supported by the Health Resources and Services Administration (HRSA) of the U.S. Department of Health and Human Services (HHS) under grant number UE8MC25742; MCH Navigator for $180,000/year. This information or content and conclusions are those of the author and should not be construed as the official position or policy of, nor should any endorsements be inferred by HRSA, HHS or the U.S. Government.