Edit Your Search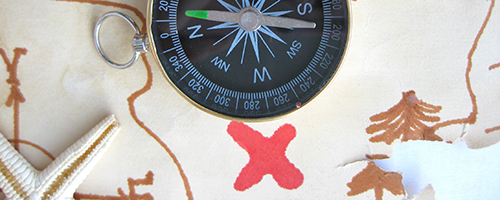 Search Results
Displaying records 1 through 4 of 4 found.
Direct Connect: Conducting Youth Focus Groups. Year Developed: 2019. Source: Substance Abuse and Mental Health Services Administration. Presenter(s): Brittany Horton; Kemarion Thacher. Type: Webinar. Level: n.a.. Length: 73 minutes.
Annotation: Direct Connect: Led by Youth M.O.V.E. National, this LC is a virtual forum for youth and young adults to develop professional skill sets via virtual training opportunities, connect as a community to share and gather new resources, and unite with other youth advocates and professional peers from across the country.March's Direct Connect will cover the components of a youth focus group, its purpose and an overview on how to successfully conduct them. Focus groups are used to gather information before, during or after youth programming and activities. The information gathered can help with assessing the needs of the youth, collecting general information, developing programs, activities and ideas, and evaluating outcomes. This webinar will also cover a variety of focus group designs, methods, and formats as well as share a variety of interactive activities that can be used during focus groups to help youth feel comfortable while also gathering important information. yyy
Diversity and Health Equity Training Brief. Year Developed: 2018. Source: MCH Navigator. Presenter(s): n.a.. Type: Interactive Learning Tool. Level: Introductory Intermediate Advanced. Length: Self-paced.
Annotation: This training brief focuses on online trainings and resources for use by the Title V workforce in approaching diversity as a way to address health disparities, health equity, and removing barriers to care.
Influencing Change in Public and Organizational Policy in Support of Cultural Diversity and Cultural and Linguistic Competence. Year Developed: 2015. Source: National Center for Cultural Competence. Presenter(s): Diana Autin, Tawara D. Goode, Andy Imparato, Thomas Uno. Type: Webinar Archive. Level: Intermediate Advanced. Length: 90 minutes.
Annotation: This "Web-based Learning and Reflection" forum is designed to share examples from organizations that have recognized their own limitations in promoting cultural diversity and advancing and sustaining cultural and linguistic competence within human services, or those within the systems in which they are involved, related to the lack of cultural diversity and marginal attention that is given to fostering cultural and linguistic competence.
Learning Objectives: • Define a model of cultural competence including the role of policy in its implementation. • Define linguistic competence (Goode & Jones framework). • Cite legal mandates and requirements (policy directives) for language access for individuals with limited English proficiency. • Describe three approaches to influence change in organizational and public policy that promote cultural diversity and advance and sustain cultural and linguistic competence. • Reflect on the role of leadership in bringing about such change.
Diversity and Succession Planning. Year Developed: 2013. Source: University of Minnesota School of Public Health. Presenter(s): Sue Plaster, MEd. Type: Webcast. Level: Introductory. Length: Self-paced. List of all courses
Annotation: This workshop is designed to prepare participants as leaders in their respective public health organizations to both prepare for and take part in structured leadership presentations and conversations about their succession plans. The format of the training and exercises show the participants how to integrate workforce and leadership diversity into each step of their activities. The workshop components include an overview of succession planning with mini-exercises to try out the concepts, explanation of a seven-step succession and diversity presentation method, a review of how staff development activities tie to succession planning work, introduction of templates for succession planning, and a deep dive into the methods for integrating diversity and cultural competence work into succession analysis.
Learning Objectives: • Learn the purpose, terminology and basic methods of succession planning. • Understand methods, approaches and templates for a succession planning and talent review process that integrates diversity into the conversation. • Learn practices that improve diversity sourcing, recruitment and retention. • Discuss how to best integrate workforce diversity status and health equity assessment into succession planning work. • Understand the benefits of linking planning and diversity and have concrete ideas how to do so for their respective organizations.
Special Instructions: To access this course, you first need to create an account.
Continuing Education: 0.4 CEU/CE
This project is supported by the Health Resources and Services Administration (HRSA) of the U.S. Department of Health and Human Services (HHS) under grant number UE8MC25742; MCH Navigator for $180,000/year. This information or content and conclusions are those of the author and should not be construed as the official position or policy of, nor should any endorsements be inferred by HRSA, HHS or the U.S. Government.