Edit Your Search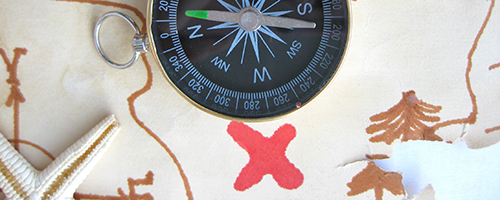 Search Results
Displaying records 1 through 4 of 4 found.
Engaging Diverse Families in Leadership for Systems Change. Year Developed: 2018. Source: Family Voices and National Center for Family-Professional Partnerships. Presenter(s): n.a.. Type: Webinar Archive. Level: Intermediate Advanced. Length: 90 minutes.
Annotation: Family organizations, professionals, and state and local agencies are increasingly seeking to engage diverse families in leadership to improve systems. This webinar provides tools and strategies to: assess and improve agency and staff readiness; identify, recruit, prepare, engage and support diverse family leaders in meaningful leadership roles; recognize family leader contributions; become an organization more focused on and capable of supporting diverse leadership. The webinar was hosted by the National Center for Family Professional Partnerships (NCFPP) and presented by Diana Autin of the Statewide Parent Advocacy Network (SPAN). A video and slides are available.
Family Leaders Learning Community: Supporting Fathers. Year Developed: 2017. Source: Substance Abuse and Mental Health Services Administration. Presenter(s): Nelson Rascon, George Fleming, & Hugh Davis. Type: Webinar. Level: Intermediate. Length: 73 minutes.
Annotation: The majority of parent peer support is provided to mothers who are often the primary person in the family to navigate systems of care for their children. Fathers also have a critical role in behavioral health, and for this reason the Family Leaders Learning Community (LC) is hosting a webinar to highlight the needs of fathers and unique outreach programs to support fathers. Join us to hear about two exemplary programs: Washington State Dad's Move describes themselves as Dadvocates, mentoring others, with voices of experience. Allegheny Family Network's program for dads, Fathers Involved Now (FIN), assists fathers in understanding the importance of becoming financially and emotionally involved in the daily rearing of their children.
Family-Centered Care Training Brief. Year Developed: 2015. Source: MCH Navigator. Presenter(s): n.a.. Type: Interactive Learning Tool. Level: Introductory Intermediate Advanced. Length: Self-paced.
Annotation: This training brief focuses on learning opportunities aimed to assist MCH professionals increase their knowledge and skills of the family-centered system of care and improve the health outcomes of women, children and families.
Family Planning: Critical Safety Net in Hard Times (Part 1). Year Developed: 2009. Source: Future Choices. Presenter(s): Rachel Benson Gold. Type: Video. Level: Introductory. Length: 10 minutes.
Annotation: During this video, the speaker describes the current status of the Family Planning Program in the U.S. and the current issues affecting the implementation of the program. She begins by explaining that family planning centers are in 75% of counties in the U.S. and that for most women these centers are used as an entry point into the healthcare system and as a place for basic preventive care. She goes on to outline the reasons why family planning services still only reach half of women who need them and how important it is for family planning services to do more outreach into the community. Next, she discusses the limited funding problem that continuously faces family planning and the few sources of stable funding that exist. Finally, she emphasizes the need for the U.S. to acknowledge and remember that family planning is a health care service than women depend upon and need. Additional web resources are available.
This project is supported by the Health Resources and Services Administration (HRSA) of the U.S. Department of Health and Human Services (HHS) under grant number UE8MC25742; MCH Navigator for $180,000/year. This information or content and conclusions are those of the author and should not be construed as the official position or policy of, nor should any endorsements be inferred by HRSA, HHS or the U.S. Government.