Edit Your Search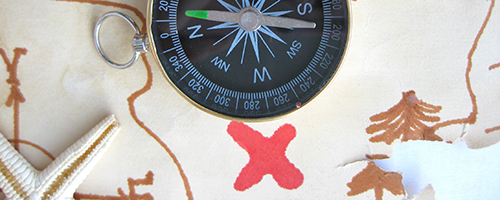 Search Results
Displaying records 1 through 10 of 22 found.
Dismantling Racial Inequity Through Child Welfare Systems Change. Year Developed: 2017-2018. Source: National Child Welfare Workforce Institute and Center for the Study of Social Policy. Presenter(s): n.a.. Type: Video. Level: Intermediate. Length: Series; various lengths.
Annotation: This series features workforce and organizational development stories and strategies to achieve racial equity. It includes these titles: 1. Using an Institutional Analysis to Identify Core Issues and Spur Change - July 2017 2. Community Collaboration & Grassroots Effort (Cross-systems & Tribal Partnerships) - September 2017 3. A Data-Driven Approach to Improving Outcomes for Black Girls in Child Welfare - December 2017 4. Slow and Steady Wins the RACE of Child Welfare Equity - February 2018 5. Strengthening Our Efforts Through Partnerships with Academia - June 2018 6. Sustaining Racial Equity Improvements in Child Welfare - September 26, 2018
Special Instructions: The webinar series is listed under 'Past National Webinar Series'
Supporting Providers of Color in the Pediatric Workforce: Practices to Diversify the Workforce and Improve Retention . Year Developed: 2023. Source: Center for Health Strategies. Presenter(s): Armelle Casau, PhD; Ben Danielson, MD; Margaret Tomcho, MD; Neeti Doshi, MD, MPH, FAAP; Elizabeth Castro, MHA. Type: Webinar. Level: Introductory. Length: 90 minutes.
Annotation: This webinar explores innovations in recruitment, training, and retention that can lead to a more representative and supported pediatric workforce. It discusses anti-racist training opportunities for pediatric staff and residents to better serve children most impacted by structural racism. The webinar includes speakers from pediatric sites engaged in Accelerating Child Health Transformation, a national initiative led by the Center for Health Care Strategies (CHCS) with support from the Robert Wood Johnson Foundation that seeks to accelerate the adoption of key strategies necessary to advance anti-racist and family-centered pediatric practice.
Learning Objectives: • Discuss how burnout and uncertainty about the future of health care represent both challenges and opportunities to co-create and co-cultivate inspiring work environments. • Explore best practices and lessons from Denver Health's recruitment efforts working in youth programs as part of their Pre-Health Pipeline Programs to impact positive development and build the health care workforce. • Learn lessons from "The Listening Project," a human-centered design approach that amplified patient voice as a catalyst for transforming clinical care.
Stride toward Equity: Understanding and Interrupting Structural Racism in your Jurisdiction in Order to Improve Health. Year Developed: 2022. Source: CityMatCH. Presenter(s): Naomi Thyden, PhD, MPH; Brigette Davis, PhD, MPH. Type: Webinar. Level: Introductory. Length: 79 minutes.
Annotation: Dr. Davis and Dr. Thyden introduced participants to the various "levels" of racism - with emphasis on the broadest level: structural racism. The presenters discussed their research about structural racism and health and provided examples based on their experience as epidemiologists in state and local public health practice. Participants had a chance to identify structural racism in their own areas of practice and interrogate how it may influence maternal & child health.
Learning Objectives: • Define levels of racism including: discrimination, cultural, institutional and structural racism. • Learn about structural racism • Review learner jurisdictions and its relationship with structural racism
MCH Bridges - The Official AMCHP Podcast Episode #4: Preparing for the Unexpected, Lessons from MCH Emergency Preparedness & Response Efforts. Year Developed: 2022. Source: Association of Maternal and Child Health Programs. Presenter(s): Dr. Tobi Amosun, Jacquie Johnson, Camille Delgado-López. Type: Podcast. Level: Introductory. Length: 24 minutes.
Annotation: In the times we live in, we are constantly facing all sorts of emergencies and preparedness is essential to keep families safe and promote health and wellbeing in challenging situations. In this episode, presenters explore how Tennessee has intentionally centered communities of color in response efforts and learn about Puerto Rico's experience facing emergencies like Zika, Hurricane Maria, and the COVID-19 pandemic.
Learning Objectives: This webinar series aims to: • Inspire and guide actions that will improve the systems that impact maternal and child health populations. • Lift up stories and people from the MCH field by centering the voices of the public health workforce, people and communities most impacted by inequities, and individuals and families with lived experiences.
Community Health Justice: Working to Ensure Health Equity in Care Delivery. Year Developed: 2022. Source: Executives for Health Innovation. Presenter(s): Patricia Doykos, Danielle Jones, Annette Powers, Holly Spinks. Type: Video. Level: Introductory. Length: 65 minutes.
Annotation: As health delivery services evolve and technology advances, healthcare professionals must keep pushing for equity in healthcare. Providers, hospitals, researchers, pharmaceutical manufacturers, and health systems play vital roles in maintaining equity in care delivery. During this webinar, leading experts addressed the immediate actions and solutions that community health leaders and stakeholders can implement to help their populations maintain equity in health care services.
Learning Objectives: • Discuss the importance of continuing the needed push for equity in healthcare. • Learn solutions and implementation techniques to evolving health equity in care delivery.
What Title V Agencies Are Doing to Advance Health Equity and Social Determinants of Health: A Summary. Year Developed: 2021. Source: National Center for Education in Maternal and Child Health. Presenter(s): John Richards. Type: Video. Level: Introductory Intermediate Advanced. Length: 24 minutes.
Annotation: This video describes how Title V agencies are addressing health equity and social determinants of health (SDOH) as a response to their recent five-year needs assessment. It gives specific strategies being conducted by states and jurisdictions. The presenter then provides a conceptual framework for addressing disparities. This framework serves as the structure to discuss several practical tools to use in equity work. The presentation ends with a summary of where to find additional resources.
Learning Objectives: • Identify how Title V agencies are addressing health equity issues as discovered in their needs assessment. • Synthesize common strategies being used in the field related to both health equity and SDOH. • Utilize additional resources through the MCH Navigator.
Declaring Racism as a Public Health Crisis. Year Developed: 2021. Source: County Health Rankings and Roadmaps. Presenter(s): Renee Canady, Jannah Bierens, Jennifer Harris, Ericka Burroughs-Girardi, Selma Aly, Joanne Lee. Type: Video. Level: Introductory. Length: 59 minutes.
Annotation: There is a growing number of states and local jurisdictions declaring racism as a public health issue. What do these declarations mean and how are they helpful in advancing racial equity? How ready is the discipline/field of Public Health to actively respond to declarations? Presenters will explore these compelling questions and more in this webinar.
Learning Objectives: • Learn how racism influences health • Discuss root causes of health equity • Differentiate transactional versus transformative approaches • Review MATCH'S Racism Declaration Action Toolkit
Equity, Health Transformation, and Early Childhood Systems Building. Year Developed: 2020. Source: InCK Marks. Presenter(s): Charles Bruner, Kay Johnson, Maxine Hayes, Fan Tait, Wendy Ellis. Type: Webinar. Level: Intermediate. Length: 60 minutes.
Annotation: In this webinar learn about: • The Framework for Child Health Transformation • The Equity Imperative in Health and Early Childhood • Child Health Care and Early Childhood Systems Building
How to Prevent Staff Burnout and Turnover. Year Developed: 2019. Source: Substance Abuse and Mental Health Services Administration. Presenter(s): Puneet Sohota & Cori Matthew. Type: Video. Level: Introductory. Length: 60 minutes.
Annotation: This webinar discusses how to identify risk factors for staff burnout, signs of burnout, and ways to prevent and manage challenges staff can experience when helping others. This webinar is part of the Tribal SOC Learning Community.
Learning Objectives: • Learn the core features of burnout. • Discuss the accompanying factors associated with burnout including: compassion fatigue, secondary trauma stress, depression and post-traumatic stress disorder. • Explore challenges encountered by tribal Systems of Care related to burnout and how those challenges are addressed.
This project is supported by the Health Resources and Services Administration (HRSA) of the U.S. Department of Health and Human Services (HHS) under grant number UE8MC25742; MCH Navigator for $225,000/year. This information or content and conclusions are those of the author and should not be construed as the official position or policy of, nor should any endorsements be inferred by HRSA, HHS or the U.S. Government.