Edit Your Search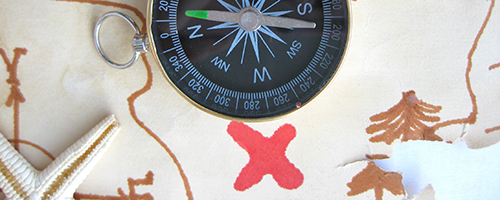 Search Results
Displaying records 1 through 10 of 19 found.
Health Equity Guide Webinar Series. Year Developed: 2017-2018. Source: Human Impact Partners. Presenter(s): Linda Rae Murray, Rebekah Gowler, Deborah Garneau, Shawna Davie, Matias Valenzuela, Jordan Bingham, Evonda Smith, Sandi Galvez, Rex Archer, Lili Farhang, Andy Wessel, Jeanne Ayers. Type: Webinar. Level: Advanced. Length: 255 minutes.
Annotation: This 4-part webinar series brings together national experts and local health departments to discuss their work to advance health equity. Each webinar focuses on a set of strategic practices that health departments can take to pursue a wall-to-wall transformation of how they work internally, with communities, and alongside other government agencies.
Supporting Providers of Color in the Pediatric Workforce: Practices to Diversify the Workforce and Improve Retention . Year Developed: 2023. Source: Center for Health Strategies. Presenter(s): Armelle Casau, PhD; Ben Danielson, MD; Margaret Tomcho, MD; Neeti Doshi, MD, MPH, FAAP; Elizabeth Castro, MHA. Type: Webinar. Level: Introductory. Length: 90 minutes.
Annotation: This webinar explores innovations in recruitment, training, and retention that can lead to a more representative and supported pediatric workforce. It discusses anti-racist training opportunities for pediatric staff and residents to better serve children most impacted by structural racism. The webinar includes speakers from pediatric sites engaged in Accelerating Child Health Transformation, a national initiative led by the Center for Health Care Strategies (CHCS) with support from the Robert Wood Johnson Foundation that seeks to accelerate the adoption of key strategies necessary to advance anti-racist and family-centered pediatric practice.
Learning Objectives: • Discuss how burnout and uncertainty about the future of health care represent both challenges and opportunities to co-create and co-cultivate inspiring work environments. • Explore best practices and lessons from Denver Health's recruitment efforts working in youth programs as part of their Pre-Health Pipeline Programs to impact positive development and build the health care workforce. • Learn lessons from "The Listening Project," a human-centered design approach that amplified patient voice as a catalyst for transforming clinical care.
The Water of Systems Change Approach: Connecting the Dots for Health Equity, Racial Justice, and Social Determinants of Health. Year Developed: 2022. Source: MCH Navigator. Presenter(s): Alex Monge, Leslie DeRosset, Nakenge Robertson. Type: Webinar. Level: Intermediate. Length: 45 minutes.
Annotation: In this webinar, members of the National MCH Workforce Development Center explain the basics of the Water of Systems Change (WSC) framework and how it is used as an organizing theory for state and local health departments to organize their efforts in addressing disparities and racism while advancing other social determinants of health (SDOH). The presenters also engage participants in a discussion and brainstorming session of how these approaches can be applied and taught in academic programs. This webinar also explores a new concept — From the Concept to the Concrete to the Classroom — where presenters link conceptual models to what's happening in the field and then bring it full-circle to show how current and future faculty may incorporate new frameworks and implementation practices into academic programs.
Learning Objectives: • Explain the six conditions of the WSC framework. • Identify activities that state and local health departments funded by Title V are using to advance health equity, racial justice, and SDOH. • Expand on ideas generated about how to incorporate the WSC framework into academic settings.
Continuing Education: ATMCH has secured 1.0 CPH credit for participating in either the webinar or webinar archive. For more information, email Julie McDougal at jmcdouga@uab.edu.
MCH Bridges - The Official AMCHP Podcast Episode #4: Preparing for the Unexpected, Lessons from MCH Emergency Preparedness & Response Efforts. Year Developed: 2022. Source: Association of Maternal and Child Health Programs. Presenter(s): Dr. Tobi Amosun, Jacquie Johnson, Camille Delgado-López. Type: Podcast. Level: Introductory. Length: 24 minutes.
Annotation: In the times we live in, we are constantly facing all sorts of emergencies and preparedness is essential to keep families safe and promote health and wellbeing in challenging situations. In this episode, presenters explore how Tennessee has intentionally centered communities of color in response efforts and learn about Puerto Rico's experience facing emergencies like Zika, Hurricane Maria, and the COVID-19 pandemic.
Learning Objectives: This webinar series aims to: • Inspire and guide actions that will improve the systems that impact maternal and child health populations. • Lift up stories and people from the MCH field by centering the voices of the public health workforce, people and communities most impacted by inequities, and individuals and families with lived experiences.
Mindfulness as a Support for Healing Conversations and Actions Toward Social Justice and Equity. Year Developed: 2021. Source: National Center for Complementary and Integrative Health. Presenter(s): Rhonda V. Magee, JD. Type: Webinar. Level: Introductory. Length: 60 minutes.
Annotation: From personal to structural, racism may be understood as an endemic public health threat with crisis-level effects. Mindfulness practices, originating from numerous cultures and spiritual traditions, are an active area of scientific investigation for health and other benefits. Mindfulness is often studied for its internal effects in individuals. However, many important research questions remain underexplored. For example, how might mindfulness practices be applied to disrupt bias and minimize racism's harms? How might the science of mindfulness be directed toward further exploring their external, interpersonal, and systemic effects? Rhonda V. Magee, J.D., professor of law, long-time mindfulness teacher, scholar of contemplative education, and practitioner of mindfulness, delivered the 2021 Stephen E. Straus Distinguished Lecture in the Science of Complementary Therapies. Professor Magee described some of the research on how mindfulness has been shown to help us, for example, increase our emotional resilience; address fears, anxieties, and other emotions; choose how we will respond to injustice; and change unhelpful habits. She also discusses an exciting new area of study: focusing on external mindfulness and its effects as individuals interact with others, their environments, and the array of challenges facing us all.
Challenging Racist Systems, Processes, and Analyses in Social Care. Year Developed: 2021. Source: Social Interventions Research & Evaluation Network. Presenter(s): Megan Sandel, MD, MPH, Rhea Boyd, MD, MPH. Type: Podcast. Level: Introductory. Length: 29 minutes.
Annotation: This podcast features a conversation between Megan Sandel, MD, MPH, an associate professor of pediatrics at the Boston University Schools of Medicine and Public Health and co-lead principal investigator with Children's Health Watch, and Rhea Boyd, MD, MPH, a pediatrician, public health advocate, and scholar who is the Director of Equity and Justice for The California Children's Trust and most recently, co-developed THE CONVERSATION: Between Us, About Us, a national campaign to bring information about the COVID vaccines directly to Black communities.
Learning Objectives: • Understand the role of health care sector efforts to provide assistance to patients to reduce their social risks. • Explore ways in which social inequality has been encoded and medicalized in the conceptualization of social care. • Discuss ways to think differently about what "health equity" means.
Equity, Health Transformation, and Early Childhood Systems Building. Year Developed: 2020. Source: InCK Marks. Presenter(s): Charles Bruner, Kay Johnson, Maxine Hayes, Fan Tait, Wendy Ellis. Type: Webinar. Level: Intermediate. Length: 60 minutes.
Annotation: In this webinar learn about: • The Framework for Child Health Transformation • The Equity Imperative in Health and Early Childhood • Child Health Care and Early Childhood Systems Building
Equity, Adolescence, and Health Transformation. Year Developed: 2020. Source: InCK Marks. Presenter(s): Kay Johnson, Peggy McManus, Angela Diaz, Renee McConey. Type: Webinar. Level: Intermediate. Length: 56 minutes.
Annotation: This webinar focuses on what MCH professionals can do to achieve equity in healthcare responses to the adolescent population. Presenters share the basics of transformation; exemplary and transformed equity practices in healthcare; and distinctions between young child and adolescent health.
Child Health Care Transformation and Early Childhood Policy: Opportunities for Impact and Equity. Year Developed: 2020. Source: InCK Marks. Presenter(s): Martha Davis, Elisabeth Burak, Mayra Alvarez, Melissa Bailey, Karen Howard, Joan Lombardi. Type: Webinar. Level: Intermediate. Length: 77 minutes.
Annotation: This webinar includes a discussion around child health care transformation opportunities in Medicaid and CHIP. Opportunities for federal leadership in transforming child health is also addressed.
Tips and Tricks To Starting a Young Adult Council . Year Developed: 2018. Source: University of Massachusetts Medical School, Transitions to Adulthood Center for Research. Presenter(s): Rafael Mizrahi, B.S.; Tania Duperoy, BA;. Type: Video. Level: Introductory. Length: 60 minutes. List of webinars
Annotation: This webinar describes how youth councils can help promote a national diverse youth voice and improve and educate the mental health community and beyond; describes successes and challenges of facilitating a national youth council to infuse meaningful youth input into service delivery and development; and identifies concrete tools for authentically infusing national youth voices in diverse organizations. A video and slides are available.
This project is supported by the Health Resources and Services Administration (HRSA) of the U.S. Department of Health and Human Services (HHS) under grant number UE8MC25742; MCH Navigator for $225,000/year. This information or content and conclusions are those of the author and should not be construed as the official position or policy of, nor should any endorsements be inferred by HRSA, HHS or the U.S. Government.