Edit Your Search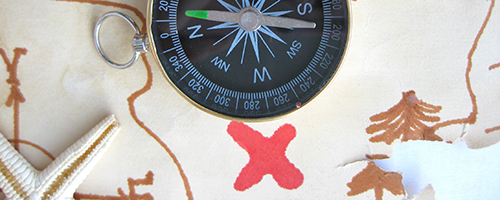 Search Results
Displaying records 1 through 10 of 16 found.
Dismantling Racial Inequity Through Child Welfare Systems Change. Year Developed: 2017-2018. Source: National Child Welfare Workforce Institute and Center for the Study of Social Policy. Presenter(s): n.a.. Type: Video. Level: Intermediate. Length: Series; various lengths.
Annotation: This series features workforce and organizational development stories and strategies to achieve racial equity. It includes these titles: 1. Using an Institutional Analysis to Identify Core Issues and Spur Change - July 2017 2. Community Collaboration & Grassroots Effort (Cross-systems & Tribal Partnerships) - September 2017 3. A Data-Driven Approach to Improving Outcomes for Black Girls in Child Welfare - December 2017 4. Slow and Steady Wins the RACE of Child Welfare Equity - February 2018 5. Strengthening Our Efforts Through Partnerships with Academia - June 2018 6. Sustaining Racial Equity Improvements in Child Welfare - September 26, 2018
Special Instructions: The webinar series is listed under 'Past National Webinar Series'
Advancing Equity and Justice by Connecting Evaluation to Strategy. Year Developed: 2021. Source: Community Science. Presenter(s): Kien Lee, Anand Dholika. Type: Webinar. Level: Introductory. Length: 60 minutes.
Annotation: This webinar will share lessons learned about how to successfully get your Strategy and Evaluation teams to work together to create effective feedback loops. What typically gets in the way – Tradition. Threat to strategy team. Level of effort. Institutional norms.
Equity, Adolescence, and Health Transformation. Year Developed: 2020. Source: InCK Marks. Presenter(s): Kay Johnson, Peggy McManus, Angela Diaz, Renee McConey. Type: Webinar. Level: Intermediate. Length: 56 minutes.
Annotation: This webinar focuses on what MCH professionals can do to achieve equity in healthcare responses to the adolescent population. Presenters share the basics of transformation; exemplary and transformed equity practices in healthcare; and distinctions between young child and adolescent health.
Child Health Care Transformation and Early Childhood Policy: Opportunities for Impact and Equity. Year Developed: 2020. Source: InCK Marks. Presenter(s): Martha Davis, Elisabeth Burak, Mayra Alvarez, Melissa Bailey, Karen Howard, Joan Lombardi. Type: Webinar. Level: Intermediate. Length: 77 minutes.
Annotation: This webinar includes a discussion around child health care transformation opportunities in Medicaid and CHIP. Opportunities for federal leadership in transforming child health is also addressed.
The Intersection of Equity, Disparities and the Multi-Dimensions of Family and Community Engagement. Year Developed: 2019. Source: Substance Abuse and Mental Health Services Administration. Presenter(s): Alice Farrell, JD, LCSW, MSW . Type: Webinar Archive. Level: Intermediate. Length: 88 minute.
Annotation: The Early Childhood Family Network's (ECFN) vision is to live in a world where all children birth to eight are safe, healthy, and inspired to lifelong learning. Join EFCN for its inaugural webinar series for families and partners dedicated to early childhood social and emotional development. Dr. Alice Farrell presents on effective engagement strategies for counteracting the disparities that many families and children experience and how focusing on the use of best practices in engagement can yield positive family and community connections.
Tips and Tricks To Starting a Young Adult Council . Year Developed: 2018. Source: University of Massachusetts Medical School, Transitions to Adulthood Center for Research. Presenter(s): Rafael Mizrahi, B.S.; Tania Duperoy, BA;. Type: Video. Level: Introductory. Length: 60 minutes. List of webinars
Annotation: This webinar describes how youth councils can help promote a national diverse youth voice and improve and educate the mental health community and beyond; describes successes and challenges of facilitating a national youth council to infuse meaningful youth input into service delivery and development; and identifies concrete tools for authentically infusing national youth voices in diverse organizations. A video and slides are available.
Leadership is a Journey: A Series for Youth Self-Advocates. Year Developed: 2018. Source: Family Voices and National Center for Family-Professional Partnerships. Presenter(s): n.a.. Type: Webinar Archive. Level: Introductory Intermediate. Length: Series; various lengths.
Annotation: This webinar series for youth supports the identification of leadership as a journey and support understanding and learning in key leadership development areas. • Webinar 1 & 2: Knowing Yourself as a Leader: These webinars provide short leadership development sessions. These first sessions explore how personal reflection and self-assessment helps each of us increase our understanding of our personal leadership style. They provide examples of reflection and assessment activities and include personal experiences from advocates for youth. • Webinar 3 & 4: What is my Culture? What are my Values?: Each of us has a personal leadership style and leadership journey. This is shaped by personal values and culture. The next sessions in the leadership journey series focus on defining culture and values and how each connects to leadership. As we reflect on our own culture and leadership, we discuss how to engage in reaching health equity and building inclusive communities. Join us in this session for learning, reflection activities, and discussion. • Webinar 5: Cultural Perspectives on Self-Care in Leadership: How do you create an environment that is supportive of each person's values and cultural perspectives on self-care? The purpose of this session is to explore person-driven approaches to self-care. We also share concrete and inclusive practices that emerging young leaders can adopt that embrace diverse perspectives and collective approaches to community and self-care. Videos and slides are provided.
Unconscious Bias: Do I Have the Tools to Recognize It and Speak Up?. Year Developed: 2017. Source: Region IV Public Health Training Center. Presenter(s): Leonie Gordon, MD. Type: Webinar. Level: Introductory Intermediate. Length: 90 minutes.
Annotation: Unconscious bias refers to the biases we hold that are not in our conscious control. Research shows that these biases can adversely affect key decisions in the workplace. The session enables you to work towards reducing the effects of unconscious bias for yourself and within your organization. Using examples that you will be able to relate to, we help you to explore the link between implicit bias and the impact on the organization. The overall aim of the session is to provide participants with an understanding of the nature of Unconscious Bias and how it impacts on individual and group attitudes, behaviors and decision-making processes.
Learning Objectives: • Explain the source and function of unconscious bias. • Discuss how unconscious bias impacts on decision-making and relationships in the organization. • Develop strategies and techniques for reducing personal unconscious bias, as well as the unconscious bias that manifests in teams and across the organization. • Develop a strategy for individual action.
Measuring Health Disparities. Year Developed: 2017. Source: Michigan Public Health Training Center. Presenter(s): n.a.. Type: Online Course. Level: Intermediate. Length: Self-paced.
Annotation: This interactive course focuses on some basic issues for public health practice -- how to understand, define and measure health disparity. This course examines the language of health disparity to come to some common understanding of what that term means, explains key measures of health disparity and shows how to calculate them. This course was originally released in 2005. Given its success as a foundational course, updates were made in 2017 for this new, web-based version.
Learning Objectives: By the end of the first content section (which includes Part I What are Health Disparities? and Part II Issues in Measuring Health Disparities), you will be able to: • Identify the dimensions of health disparity as described in Healthy People 2020 • List three definitions of health disparity. • Interpret health disparity in graphical representations of data. • Explain relative and absolute disparity. • Describe how reference groups can affect disparity measurement. By the end of the second content section (which includes Part III Measures of Health Disparities and Part IV Analytic Steps in Measuring Health Disparity), you will be able to: • Describe at least three complex measures of health disparities. • List strengths and weaknesses of at least three health disparity measures. •Summarize the analytic steps in measuring health disparity.
Special Instructions: To access this course, you first need to create an account
Continuing Education: 3 CHES; 3.3 CNE Contact Hours
This project is supported by the Health Resources and Services Administration (HRSA) of the U.S. Department of Health and Human Services (HHS) under grant number UE8MC25742; MCH Navigator for $225,000/year. This information or content and conclusions are those of the author and should not be construed as the official position or policy of, nor should any endorsements be inferred by HRSA, HHS or the U.S. Government.