Edit Your Search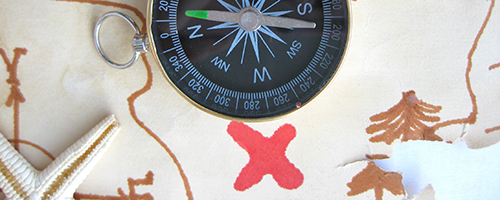 Search Results
Displaying records 1 through 10 of 18 found.
Dismantling Racial Inequity Through Child Welfare Systems Change. Year Developed: 2017-2018. Source: National Child Welfare Workforce Institute and Center for the Study of Social Policy. Presenter(s): n.a.. Type: Video. Level: Intermediate. Length: Series; various lengths.
Annotation: This series features workforce and organizational development stories and strategies to achieve racial equity. It includes these titles: 1. Using an Institutional Analysis to Identify Core Issues and Spur Change - July 2017 2. Community Collaboration & Grassroots Effort (Cross-systems & Tribal Partnerships) - September 2017 3. A Data-Driven Approach to Improving Outcomes for Black Girls in Child Welfare - December 2017 4. Slow and Steady Wins the RACE of Child Welfare Equity - February 2018 5. Strengthening Our Efforts Through Partnerships with Academia - June 2018 6. Sustaining Racial Equity Improvements in Child Welfare - September 26, 2018
Special Instructions: The webinar series is listed under 'Past National Webinar Series'
The Water of Systems Change Approach: Connecting the Dots for Health Equity, Racial Justice, and Social Determinants of Health. Year Developed: 2022. Source: MCH Navigator. Presenter(s): Alex Monge, Leslie DeRosset, Nakenge Robertson. Type: Webinar. Level: Intermediate. Length: 45 minutes.
Annotation: In this webinar, members of the National MCH Workforce Development Center explain the basics of the Water of Systems Change (WSC) framework and how it is used as an organizing theory for state and local health departments to organize their efforts in addressing disparities and racism while advancing other social determinants of health (SDOH). The presenters also engage participants in a discussion and brainstorming session of how these approaches can be applied and taught in academic programs. This webinar also explores a new concept — From the Concept to the Concrete to the Classroom — where presenters link conceptual models to what's happening in the field and then bring it full-circle to show how current and future faculty may incorporate new frameworks and implementation practices into academic programs.
Learning Objectives: • Explain the six conditions of the WSC framework. • Identify activities that state and local health departments funded by Title V are using to advance health equity, racial justice, and SDOH. • Expand on ideas generated about how to incorporate the WSC framework into academic settings.
Continuing Education: ATMCH has secured 1.0 CPH credit for participating in either the webinar or webinar archive. For more information, email Julie McDougal at jmcdouga@uab.edu.
Stride toward Equity: Understanding and Interrupting Structural Racism in your Jurisdiction in Order to Improve Health. Year Developed: 2022. Source: CityMatCH. Presenter(s): Naomi Thyden, PhD, MPH; Brigette Davis, PhD, MPH. Type: Webinar. Level: Introductory. Length: 79 minutes.
Annotation: Dr. Davis and Dr. Thyden introduced participants to the various "levels" of racism - with emphasis on the broadest level: structural racism. The presenters discussed their research about structural racism and health and provided examples based on their experience as epidemiologists in state and local public health practice. Participants had a chance to identify structural racism in their own areas of practice and interrogate how it may influence maternal & child health.
Learning Objectives: • Define levels of racism including: discrimination, cultural, institutional and structural racism. • Learn about structural racism • Review learner jurisdictions and its relationship with structural racism
Advancing Equity and Justice by Connecting Evaluation to Strategy. Year Developed: 2021. Source: Community Science. Presenter(s): Kien Lee, Anand Dholika. Type: Webinar. Level: Introductory. Length: 60 minutes.
Annotation: This webinar will share lessons learned about how to successfully get your Strategy and Evaluation teams to work together to create effective feedback loops. What typically gets in the way – Tradition. Threat to strategy team. Level of effort. Institutional norms.
Equity, Adolescence, and Health Transformation. Year Developed: 2020. Source: InCK Marks. Presenter(s): Kay Johnson, Peggy McManus, Angela Diaz, Renee McConey. Type: Webinar. Level: Intermediate. Length: 56 minutes.
Annotation: This webinar focuses on what MCH professionals can do to achieve equity in healthcare responses to the adolescent population. Presenters share the basics of transformation; exemplary and transformed equity practices in healthcare; and distinctions between young child and adolescent health.
Child Health Care Transformation and Early Childhood Policy: Opportunities for Impact and Equity. Year Developed: 2020. Source: InCK Marks. Presenter(s): Martha Davis, Elisabeth Burak, Mayra Alvarez, Melissa Bailey, Karen Howard, Joan Lombardi. Type: Webinar. Level: Intermediate. Length: 77 minutes.
Annotation: This webinar includes a discussion around child health care transformation opportunities in Medicaid and CHIP. Opportunities for federal leadership in transforming child health is also addressed.
The Intersection of Equity, Disparities and the Multi-Dimensions of Family and Community Engagement. Year Developed: 2019. Source: Substance Abuse and Mental Health Services Administration. Presenter(s): Alice Farrell, JD, LCSW, MSW . Type: Webinar Archive. Level: Intermediate. Length: 88 minute.
Annotation: The Early Childhood Family Network's (ECFN) vision is to live in a world where all children birth to eight are safe, healthy, and inspired to lifelong learning. Join EFCN for its inaugural webinar series for families and partners dedicated to early childhood social and emotional development. Dr. Alice Farrell presents on effective engagement strategies for counteracting the disparities that many families and children experience and how focusing on the use of best practices in engagement can yield positive family and community connections.
Tips and Tricks To Starting a Young Adult Council . Year Developed: 2018. Source: University of Massachusetts Medical School, Transitions to Adulthood Center for Research. Presenter(s): Rafael Mizrahi, B.S.; Tania Duperoy, BA;. Type: Video. Level: Introductory. Length: 60 minutes. List of webinars
Annotation: This webinar describes how youth councils can help promote a national diverse youth voice and improve and educate the mental health community and beyond; describes successes and challenges of facilitating a national youth council to infuse meaningful youth input into service delivery and development; and identifies concrete tools for authentically infusing national youth voices in diverse organizations. A video and slides are available.
Leadership is a Journey: A Series for Youth Self-Advocates. Year Developed: 2018. Source: Family Voices and National Center for Family-Professional Partnerships. Presenter(s): n.a.. Type: Webinar Archive. Level: Introductory Intermediate. Length: Series; various lengths.
Annotation: This webinar series for youth supports the identification of leadership as a journey and support understanding and learning in key leadership development areas. • Webinar 1 & 2: Knowing Yourself as a Leader: These webinars provide short leadership development sessions. These first sessions explore how personal reflection and self-assessment helps each of us increase our understanding of our personal leadership style. They provide examples of reflection and assessment activities and include personal experiences from advocates for youth. • Webinar 3 & 4: What is my Culture? What are my Values?: Each of us has a personal leadership style and leadership journey. This is shaped by personal values and culture. The next sessions in the leadership journey series focus on defining culture and values and how each connects to leadership. As we reflect on our own culture and leadership, we discuss how to engage in reaching health equity and building inclusive communities. Join us in this session for learning, reflection activities, and discussion. • Webinar 5: Cultural Perspectives on Self-Care in Leadership: How do you create an environment that is supportive of each person's values and cultural perspectives on self-care? The purpose of this session is to explore person-driven approaches to self-care. We also share concrete and inclusive practices that emerging young leaders can adopt that embrace diverse perspectives and collective approaches to community and self-care. Videos and slides are provided.
This project is supported by the Health Resources and Services Administration (HRSA) of the U.S. Department of Health and Human Services (HHS) under grant number UE8MC25742; MCH Navigator for $225,000/year. This information or content and conclusions are those of the author and should not be construed as the official position or policy of, nor should any endorsements be inferred by HRSA, HHS or the U.S. Government.