Edit Your Search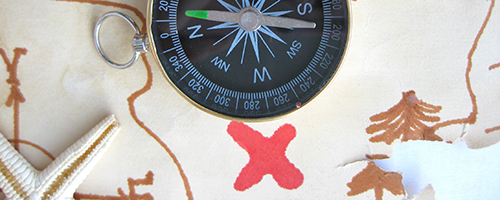 Search Results
Displaying records 1 through 5 of 5 found.
Managing Conflict at Work: Effective Strategies for Successful Resolution. Year Developed: 2018. Source: HRDQ-U. Presenter(s): Jennifer Nickisher. Type: Webinar Archive. Level: Intermediate Introductory. Length: 50 minutes.
Annotation: This webinar, led by Jennifer Nickisher, we'll explore the three most typical types of conflict and the five strategies for managing it. Conflict is present in all aspects of life, both personal and professional. And while it can wreak havoc on an organization, it doesn't have to. When handled properly, conflict can yield many benefits–from sparking creativity to better problem solving and improved relationships. It's a matter of understanding how and when to utilize the most appropriate strategy for managing conflict.
Learning Objectives: • Five different strategies for managing conflict • How and when to utilize an Integrating strategy • The best uses for alternative strategies • How to create a conflict management development plan
Collaboration and Communication in Healthcare: Principles of Interprofessional Practice. Year Developed: 2016. Source: University of California, San Francisco, Interprofessional Education Program. Presenter(s): n.a.. Type: Online Course. Level: Intermediate Introductory. Length: Series; varying lengths..
Annotation: Interprofessional collaborative practice is key to safe, high quality, accessible, patient-centered care. This course aims to introduce health professions learners to the fundamental principles and skills for effective interprofessional collaborative practice. This course is comprised of five modules consisting of 6-10 segments each. The five modules are available to be used consecutively or as stand-alone content. Module 1: What's it all about? Introducing core interprofessional education concepts. (7 videos) Module 2: Who is on my team? Understanding the roles and abilities of different health professions. (6 videos) Module 3: How will our work get done? Understanding task distribution, accountability, and communication. (8 videos) Module 4: How do we tackle challenges? Conflict management and negotiation. (9 videos) Module 5: How can we work together? Leadership and membership in teams. (10 videos)
Learning Objectives: • Explore the benefits of interprofessional collaboration for patients and providers. • Discuss some of the forces that are moving healthcare towards greater interprofessional collaboration. • Describe the roles and scope of practice for different healthcare professionals Introduce key skills to enhance communication, collaboration and conflict management. • Explore team leadership and membership.
Workplace Violence Training Spotlight. Year Developed: 2013. Source: MCH Navigator. Presenter(s): Keisha Watson, PhD; Beth DeFrancis, MLS; John Richards, MA. Type: Interactive Learning Tool. Level: Intermediate Introductory. Length: Series, various lengths.
Annotation: This collection of over 20 learning opportunities (ranging from introductory to advanced), gathered by the MCH Navigator, presents trainings and resources to assist Title V staff and grantees in focusing on how to interact with potentially violent individuals during periods of high stress and emergency, as well as the broader prevention agenda of workplace mental wellness. Topics include: (1) online trainings, videos, manuals, and toolkits related to workplace violence and (2) mental health online trainings, manuals, blogs and other resources, including hotlines.
Conflict Management: Lessons from the Field . Year Developed: n.a.. Source: South Central Public Health Partnership. Presenter(s): Kathy Vincent, LCSW; Michele Jones; Josh Klapow. Type: Video. Level: Introductory. Length: Self-paced.
Annotation: Conflict is a normal part of our everyday life both at home and in the workplace. Mismanaged conflict has both direct and indirect costs as it decreases productivity, increases problems with morale and increases liability. Conflict management is a constructive way of approaching this natural phenomenon so that the result is a positive outcome. In this broadcast a real-life approach to conflict management was provided as specific scenarios, sent in by viewers, were addressed to a panel of Human Resources experts. The panel discussed each submission as a case study. Viewers were also invited to join the discussion during the broadcast by calling to talk with our experts. All emails and calls were handled anonymously so that, together, the panel and the viewers were able to discuss successful conflict management strategies.
Learning Objectives: • Define conflict and conflict management. • Describe how to structure a conflict management process. • Understand the importance of successful conflict management in the workforce environment. • Feel more confident about approaching conflicts.
Special Instructions: To access this course, you first need to create an account.
Continuing Education: Certificate of Attendance
Conflict Management. Year Developed: n.a.. Source: South Central Public Health Partnership. Presenter(s): Josh Klapow, PhD; Lisa Goldstein Graham, MS. Type: Video Course. Level: Intermediate Advanced. Length: 180 minutes.
Annotation: This video course has nine modules, each related to conflict management. In module 1 and 2, the instructors provide an introduction to what conflict is, and Module 3-8 provide the steps to conflict management: adopt a learning stance; start from the neutral story and extend an invitation; explore their and your story; problem solving; and lastly, reinforce behavior change. Furthermore, module 9 uses conflict management role playing as a learning tool. Corresponding module handout scenarios are available as well as a course PowerPoint. A quiz is also available to assess comprehension.
Learning Objectives: • Define conflict and resolution • Know how to structure a conflict management process • Be able to feel more confident about approaching conflicts
Special Instructions: Registration to the South Central Public Health Partnership is required. For new users it will take one weekday to receive an access email. If you are registered in TRAIN, login using that username and password. Click on "Course Offerings" and search for "Conflict Management ". [Note: videos may not be compatible with Macs]
Continuing Education: A completion certificate will be awarded if you receive 70% or higher on the course quiz.
This project is supported by the Health Resources and Services Administration (HRSA) of the U.S. Department of Health and Human Services (HHS) under grant number UE8MC25742; MCH Navigator for $225,000/year. This information or content and conclusions are those of the author and should not be construed as the official position or policy of, nor should any endorsements be inferred by HRSA, HHS or the U.S. Government.