Edit Your Search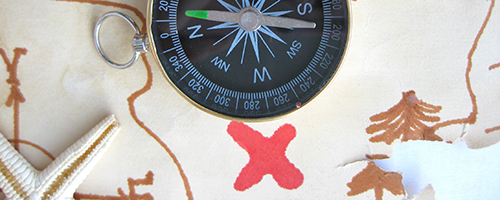 Search Results
Displaying records 1 through 4 of 4 found.
Managing Conflict at Work: Effective Strategies for Successful Resolution. Year Developed: 2018. Source: HRDQ-U. Presenter(s): Jennifer Nickisher. Type: Webinar Archive. Level: Intermediate Introductory. Length: 50 minutes.
Annotation: This webinar, led by Jennifer Nickisher, we'll explore the three most typical types of conflict and the five strategies for managing it. Conflict is present in all aspects of life, both personal and professional. And while it can wreak havoc on an organization, it doesn't have to. When handled properly, conflict can yield many benefits–from sparking creativity to better problem solving and improved relationships. It's a matter of understanding how and when to utilize the most appropriate strategy for managing conflict.
Learning Objectives: • Five different strategies for managing conflict • How and when to utilize an Integrating strategy • The best uses for alternative strategies • How to create a conflict management development plan
Conflict Resolution Process. Year Developed: 2015. Source: Grand Valley State University, Human Resource Department. Presenter(s): n.a.. Type: YouTube video. Level: Introductory. Length: 3 minutes.
Annotation: This video provides tips on what to do and who to reach out to for help when there is conflict in the workplace. It discusses common sources of conflict, tools for resolving conflict, and how to locate resources.
Workplace Violence Training Spotlight. Year Developed: 2013. Source: MCH Navigator. Presenter(s): Keisha Watson, PhD; Beth DeFrancis, MLS; John Richards, MA. Type: Interactive Learning Tool. Level: Intermediate Introductory. Length: Series, various lengths.
Annotation: This collection of over 20 learning opportunities (ranging from introductory to advanced), gathered by the MCH Navigator, presents trainings and resources to assist Title V staff and grantees in focusing on how to interact with potentially violent individuals during periods of high stress and emergency, as well as the broader prevention agenda of workplace mental wellness. Topics include: (1) online trainings, videos, manuals, and toolkits related to workplace violence and (2) mental health online trainings, manuals, blogs and other resources, including hotlines.
Conflict Management: Lessons from the Field . Year Developed: n.a.. Source: South Central Public Health Partnership. Presenter(s): Kathy Vincent, LCSW; Michele Jones; Josh Klapow. Type: Video. Level: Introductory. Length: Self-paced.
Annotation: Conflict is a normal part of our everyday life both at home and in the workplace. Mismanaged conflict has both direct and indirect costs as it decreases productivity, increases problems with morale and increases liability. Conflict management is a constructive way of approaching this natural phenomenon so that the result is a positive outcome. In this broadcast a real-life approach to conflict management was provided as specific scenarios, sent in by viewers, were addressed to a panel of Human Resources experts. The panel discussed each submission as a case study. Viewers were also invited to join the discussion during the broadcast by calling to talk with our experts. All emails and calls were handled anonymously so that, together, the panel and the viewers were able to discuss successful conflict management strategies.
Learning Objectives: • Define conflict and conflict management. • Describe how to structure a conflict management process. • Understand the importance of successful conflict management in the workforce environment. • Feel more confident about approaching conflicts.
Special Instructions: To access this course, you first need to create an account.
Continuing Education: Certificate of Attendance
This project is supported by the Health Resources and Services Administration (HRSA) of the U.S. Department of Health and Human Services (HHS) under grant number UE8MC25742; MCH Navigator for $225,000/year. This information or content and conclusions are those of the author and should not be construed as the official position or policy of, nor should any endorsements be inferred by HRSA, HHS or the U.S. Government.