Edit Your Search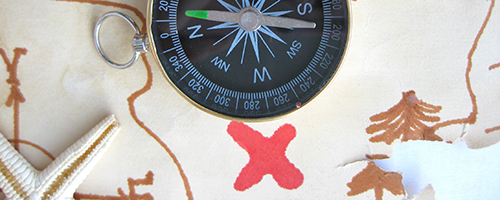 Search Results
Displaying records 1 through 10 of 34 found.
Negotiation and Conflict Resolution Training Brief. Year Developed: unknown. Source: MCH Navigator. Presenter(s): n.a.. Type: Interactive Learning Tool. Level: Introductory Intermediate Advanced. Length: Self-paced.
Annotation: This training brief contains targeted learning opportunities to assist the MCH workforce understand how to negotiate and resolve conflict that may arise in the work place.
Mediation Skills: Peaceful Resolution and Soothing Communication Tips. Year Developed: 2018. Source: n.a.. Presenter(s): Tracey Wiltgen, Esq.. Type: n.a.. Level: Intermediate Advanced. Length: 90 minutes.
Annotation: Mediation is at the core of dispute resolution. By educating and helping people to resolve conflict, their quality of life is enhanced and as well as that of their family, friends, neighbors and co-workers. The Mediation Center of the Pacific, Inc. provides Hawai'i residents with peaceful approaches to working through conflict through programs and processes that meet the unique needs of Hawai'i's culturally diverse population.
Learning Objectives: • Discuss the techniques for good negotiation and dispute resolution. • Examine how to practice processes needed to advance negotiation to peaceful resolution. • Share case studies of how people have negotiated and resolve conflict creatively.
Continuing Education: 1.5 CHES, 1.5 CPEU for RDs, pending approval for CNEs for RNs
From Chaos to Collaboration: Discovering Consensus Among Competing Interests. Year Developed: 2018. Source: National Conference of State Legislatures. Presenter(s): Larry Schooler. Type: Webinar. Level: Introductory Intermediate Advanced. Length: 50 minutes.
Annotation: Legislators and staff are often faced with the challenge of making decisions, or helping to make decisions, that satisfies diverse constituencies with competing interests. In this webinar, participants learned about both the art and science behind finding consensus to address challenging public policy issues by exploring effective methods and proven techniques that produce agreement to policy challenges. Participants received with new tools and skills for creating consensus among diverse interest groups.
Unconscious Bias: Do I Have the Tools to Recognize It and Speak Up?. Year Developed: 2017. Source: Region IV Public Health Training Center. Presenter(s): Leonie Gordon, MD. Type: Webinar. Level: Introductory Intermediate Advanced. Length: 90 minutes.
Annotation: Unconscious bias refers to the biases we hold that are not in our conscious control. Research shows that these biases can adversely affect key decisions in the workplace. The session enables you to work towards reducing the effects of unconscious bias for yourself and within your organization. Using examples that you will be able to relate to, we help you to explore the link between implicit bias and the impact on the organization. The overall aim of the session is to provide participants with an understanding of the nature of Unconscious Bias and how it impacts on individual and group attitudes, behaviors and decision-making processes.
Learning Objectives: • Explain the source and function of unconscious bias. • Discuss how unconscious bias impacts on decision-making and relationships in the organization. • Develop strategies and techniques for reducing personal unconscious bias, as well as the unconscious bias that manifests in teams and across the organization. • Develop a strategy for individual action.
Public Health Pronto. Year Developed: 2017. Source: MCH Navigator. Presenter(s): n.a.. Type: Interactive Learning Tool. Level: Introductory Intermediate. Length: Self-paced. Module Menu
Annotation: Public Health Pronto is one of the MCH Navigator's microlearning projects that allows you to participate in short bursts of learning to improve your public health skills. Similar in format to the 5-Minute MCH microlearning program, Public Health Pronto has an improved the format, while keeping the emphasis on just-in-time, incremental, communal learning that can be accessed on-the-go to match your fast-paced work life. The program addresses the eight Core Competencies for Public Health Professionals and three Health Transformation cores (in collaboration with the National MCH Workforce Development Center), putting key public health concepts into alignment with MCH priorities by using an easy-to-follow modular format designed to increase your knowledge and skills through 5-minute intensive learning sessions.
Collaborating Across Cultures. Year Developed: 2017. Source: ASA Community of Applied Statisticians. Presenter(s): Charisse Kosova, M.Ad.Ed.. Type: Webinar Archive. Level: Introductory Intermediate Advanced. Length: 62 minutes.
Annotation: Collaborating across cultures can add an interesting global perspective to the work we do, but intercultural communication also comes with unique challenges. This session explored some of the research-based dimensions of culture that lead to differences in work style preferences and communication styles across cultures. By analyzing mini case studies in which culture interfered with collaboration, this session also offered simple tips and recommended adaptations that can lead to more rewarding and productive collaboration across cultures. A video and presentation slides are available.
Shaping Organizational Culture: The Role of Leaders. Year Developed: 2016. Source: Region IV Public Health Training Center. Presenter(s): Peter M. Ginter, Ph.D.. Type: Webcast. Level: Intermediate. Length: 90 minutes.
Annotation: Leaders at all organizational levels assume many roles in establishing consensus, setting strategic direction, and motivating performance. One of the most important roles a leader plays is shaping the organizational culture. This webinar will introduce public health professionals to the essential tasks of effective leaders and highlight leaders' behaviors, attitudes and values that shape an adaptive organizational culture. Participants will also learn about principles and strategies for helping an organization become less bureaucratic and more adaptive.
Learning Objectives: • Describe the essential tasks of leaders. • Describe the behaviors, attitudes, and values that shape an adaptive organizational culture. • Discuss principles and strategies for moving an organization to be less bureaucratic and more adaptive.
Special Instructions: Requires registration.
Resolving Differences Using the "Circle of Conflict". Year Developed: 2016. Source: Annie E. Casey Foundation. Presenter(s): Jolie Bain Pillsbury. Type: Video. Level: Introductory. Length: 8 minutes.
Annotation: Recognizing and sorting out the types of conflicts that inevitably arise among social and public leaders will go a long way toward helping reach desired results for children and their families. The video, part of the Foundation's series of video tools for results-based leadership development, lays out common conflicts on a circle graph: data conflicts, relationship conflicts, language conflicts, values conflicts, interest conflicts, and structural conflicts. Being able to identify and discuss the types of conflict that are occurring will allow partners to better determine how to resolve them so productive work can continue to happen.
Learning Objectives:
Collaboration and Communication in Healthcare: Principles of Interprofessional Practice. Year Developed: 2016. Source: University of California, San Francisco, Interprofessional Education Program. Presenter(s): n.a.. Type: Online Course. Level: Intermediate Introductory. Length: Series; varying lengths..
Annotation: Interprofessional collaborative practice is key to safe, high quality, accessible, patient-centered care. This course aims to introduce health professions learners to the fundamental principles and skills for effective interprofessional collaborative practice. This course is comprised of five modules consisting of 6-10 segments each. The five modules are available to be used consecutively or as stand-alone content. Module 1: What's it all about? Introducing core interprofessional education concepts. (7 videos) Module 2: Who is on my team? Understanding the roles and abilities of different health professions. (6 videos) Module 3: How will our work get done? Understanding task distribution, accountability, and communication. (8 videos) Module 4: How do we tackle challenges? Conflict management and negotiation. (9 videos) Module 5: How can we work together? Leadership and membership in teams. (10 videos)
Learning Objectives: • Explore the benefits of interprofessional collaboration for patients and providers. • Discuss some of the forces that are moving healthcare towards greater interprofessional collaboration. • Describe the roles and scope of practice for different healthcare professionals Introduce key skills to enhance communication, collaboration and conflict management. • Explore team leadership and membership.
Your Brain on Conflict: Manage Your Stress, Improve Your Productivity, and Effectively Lead. Year Developed: 2015. Source: GovLoop. Presenter(s): Ken Buch. Type: Video Lecture. Level: Introductory. Length: 50 minutes.
Annotation: Why is it so much harder to make a decision in the afternoon? Why did you suddenly remember the name of your client you've been trying to recall all day? Why did you completely erupt at your spouse when he asked you what you want to eat for dinner? Ken Buch, an Adjunct Faculty and Executive Coach at the University of Maryland Office of Executive Programs, explains the physical effects of your brain experiencing conflict. The course comprises an overview, 15 lessons, and a post-course survey.
Learning Objectives: • Why meaning-making, complex decision-making, and strategic thinking are so difficult late in the day. • How you convert experiences into long term memory. • Why social pain is actually more detrimental than physical pain. • What causes someone to "snap" and lose control. • What conditions you need in order to facilitate change. • How to employ specific strategies to minimize your limbic arousal.
Continuing Education: GovLoop is registered with the National Association of State Boards of Accountancy (NASBA) as a sponsor of continuing professional education on the National Registry of CPE Sponsors.
This project is supported by the Health Resources and Services Administration (HRSA) of the U.S. Department of Health and Human Services (HHS) under grant number UE8MC25742; MCH Navigator for $180,000/year. This information or content and conclusions are those of the author and should not be construed as the official position or policy of, nor should any endorsements be inferred by HRSA, HHS or the U.S. Government.