Edit Your Search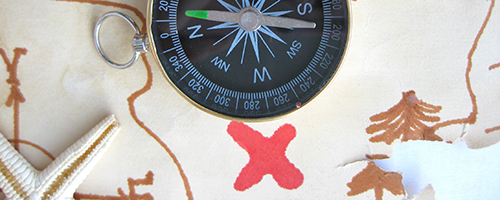 Search Results
Displaying records 1 through 7 of 7 found.
CityMatCH Well-Woman Project Learning Network Webinar. Year Developed: 2017. Source: CityMatCH and University of Illinois Chicago School of Public Health. Presenter(s): Arden Handler. Type: Video Webinar. Level: Intermediate Advanced. Length: 70 minutes.
Annotation: The Well-Woman Project aims to elevate women's voices about what makes them healthy and able to receive well-woman care within their context of their lives, neighborhoods and cities.
Resiliency: Tips and Tricks on How to Keep Staff Morale High. Year Developed: 2016. Source: Association of Maternal and Child Health Programs. Presenter(s): Kris Risley, PhD. Type: n.a.. Level: Intermediate Advanced. Length: n.a..
Annotation: Success of an organization/department depends on the employees who work there. The morale among staff must be high to have high performing staff. Sometimes when organizational changes occur, the morale can go down. For this webinar, Kris Risley, Clinical Assistant Professor at the University of Illinois at Chicago provided tips and tricks to keep staff morale high by using appreciative inquiry and positive questions to bring out the best of the organization/department/team. Dr. Risley also discussed the importance of emotional intelligence and the impact you have on your organization/department.
Listening Before We Speak: Understanding Our Audience in Times of Disaster #SomosSocial . Year Developed: 2016. Source: Federal Emergency Management Agency, Digitalgov. Presenter(s): Daniel Llargues, Lucia Castro Herrera. Type: Webinar. Level: Introductory Intermediate Advanced. Length: 57 minutes.
Annotation: Who is the audience? What is the social conversation? Those are the most common questions that tools like social listening can address to better understand your audience and their needs. Listening to the needs and concerns of your audience, and understanding how they use social media ultimately helps drive more informed content strategy and better allows us to be a part of the conversation. In times of disaster, the specific needs and ways to communicate with English speaking communities and Spanish speaking communities sometimes are different and often confused. In this webinar we will share our experience implementing social listening as a tool directed to our Spanish speaking audience and how to partner with other reliable sources to provide relevant content at every stage of the disaster. In addition, we will share lessons learned and best practices about our engagement. The webinar is aimed at: Anyone interested in social listening for Spanish speaking markets in the United States Digital and social media managers with content responsibilities in Spanish Anyone interested in social media, disasters and communications with limited English proficiency communities
The Power of Listening. Year Developed: 2015. Source: GovLoop. Presenter(s): Carol Goldsmith. Type: Video Lecture. Level: Introductory. Length: 30 minutes.
Annotation: Have you ever wondered how well you actually listen? Improve how you receive important information, and put your past knowledge to the test as author and discovery coach, Carol Goldsmith, breaks down the levels of active listening and shares tips on how to retain exactly what your client wants you to hear. The course comprises an overview and introduction; lessons on how we listen, the levels of listening, intentional listening, and hearing aids; and a post-course survey.
Learning Objectives: • Why listening is vital to successful coaching. • The common barriers to effective listening. • How to listen intently and intelligently. • How to use Carol's "Hearing Aids" for better listening .
Continuing Education: GovLoop is registered with the National Association of State Boards of Accountancy (NASBA) as a sponsor of continuing professional education on the National Registry of CPE Sponsors.
Measuring the Return on Investment in Maternal and Child Health Programs. Year Developed: 2013. Source: U.S. Maternal and Child Health Bureau. Presenter(s): Scott Grosse, PhD; Stephanie Lee; Ricardo Basurto-Dávila, PhD, MSc. Type: Webinar Archive. Level: Intermediate Advanced. Length: 90 minutes.
Annotation: This webinar, part of the DataSpeak web conference series, presents three case studies that explain how to show return on investment (ROI) through different analysis types: (1) an overview of how economic evaluations of health policies and budget impact/ROI analyses are conducted to determine value and cost-effectiveness with examples drawn from asthma management and newborn screening for critical congenital heart disease; (2) a summary of how to conduct a benefit-cost analysis for estimating prevention and intervention programs for children at the state level with examples from Washington state; and (3) an outcome evaluation of how local MCH funding has impacted children with low birth weight and their eventual health outcomes in California.
Special Instructions: DataSpeak uses a number of different technologies. To get the most out of the information, please review the technical requirements at http://hrsa.gov/archive/mchb/dataspeak/techreq/index.html
Motivational Interviewing: Supporting Patients in Health Behavior Change. Year Developed: n.a.. Source: Upper Midwest Public Health Training Center. Presenter(s): Rebecca Lang EdD, RDH, CHES. Type: Online Course. Level: Introductory Intermediate. Length: 60 minutes.
Annotation: This course is designed to equip healthcare providers and ancillary staff with the knowledge and tools to optimize patient behavior change to ultimately improve health outcomes. The following are the topics that will be covered in this course: • Components of Motivational Interviewing (MI) • Benefits of Using Motivational Interviewing • Traditional Expert-Centered Model vs. MI Patient-Centered Model • Principles of Motivational Interviewing • Readiness to Elicit Change Talk
Learning Objectives: • Implement effective patient communication strategies based on individualized readiness to make a behavior change. • Increase healthcare providers' knowledge on the importance and utilization of the patient-centered model of behavior change. • Implement motivational interviewing techniques during patient visits for improved health outcomes.
Special Instructions: To access this course, you first need to create an account
Continuing Education: 0.12 CEU/CE; 1 Dietitians CPE
Conflict Management. Year Developed: n.a.. Source: South Central Public Health Partnership. Presenter(s): Josh Klapow, PhD; Lisa Goldstein Graham, MS. Type: Video Course. Level: Intermediate Advanced. Length: 180 minutes. Troubleshooting Tips for South Central Public Health Partnership Courses
Annotation: This video course has nine modules, each related to conflict management. In module 1 and 2, the instructors provide an introduction to what conflict is, and Module 3-8 provide the steps to conflict management: adopt a learning stance; start from the neutral story and extend an invitation; explore their and your story; problem solving; and lastly, reinforce behavior change. Furthermore, module 9 uses conflict management role playing as a learning tool. Corresponding module handout scenarios are available as well as a course PowerPoint. A quiz is also available to assess comprehension.
Learning Objectives: • Define conflict and resolution • Know how to structure a conflict management process • Be able to feel more confident about approaching conflicts
Special Instructions: Registration to the South Central Public Health Partnership is required. For new users it will take one weekday to receive an access email. If you are registered in TRAIN, login using that username and password. Click on "Course Offerings" and search for "Conflict Management ". [Note: videos may not be compatible with Macs]
Continuing Education: A completion certificate will be awarded if you receive 70% or higher on the course quiz.
This project is supported by the Health Resources and Services Administration (HRSA) of the U.S. Department of Health and Human Services (HHS) under grant number UE8MC25742; MCH Navigator for $180,000/year. This information or content and conclusions are those of the author and should not be construed as the official position or policy of, nor should any endorsements be inferred by HRSA, HHS or the U.S. Government.