Edit Your Search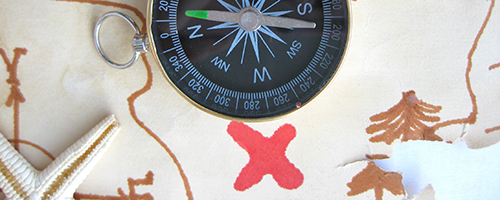 Search Results
Displaying records 1 through 6 of 6 found.
Nonverbal Communication Speaks Volumes in the Workplace. Year Developed: 2017. Source: American Society of Civil Engineers. Presenter(s): Brock Barry, Ph.D., P.E., F.ASCE. Type: Video. Level: Introductory. Length: 7 minutes.
Annotation: In this edition of ASCE Interchange, learn why nonverbal communication is more important than what you say.
5 Ways to Improve Your Nonverbal Communication/Body Language Skills. Year Developed: 2016. Source: n.a.. Presenter(s): Bruno Santilli. Type: Video. Level: Introductory. Length: 5 minutes.
Annotation: This video shows 5 ways to improve nonverbal communication, including posture, body positioning, arm barrier, leg barrier, and gesture.
5-Minute MCH. Year Developed: 2015. Source: MCH Navigator. Presenter(s): Varies.. Type: Interactive Learning Tool. Level: Introductory Intermediate. Length: Self-paced.
Annotation: 5-Minute MCH is a microlearning program designed to cover each of the 12 MCH Leadership Competencies. The program is structured using an easy-to-follow modular format designed to increase knowledge and skills through 5-minute intensive learning sessions. In module 1 of each competency, participants will learn about a new competency through a 5-minute video podcast. This includes learning what knowledge and skill sets each competency contains and how they are important in the daily work of MCH professionals. In module 2 of each competency, participants will receive 5 highly focused learning opportunities for that competency. Learners may take one or all of the trainings to sharpen knowledge and skills. In module 3 of each competency, participants will receive 5 implementation strategies to put knowledge to practice. Learners may share their experiences implementing the strategies on the 5-Minute Portal. In module 4 of each competency, participants will hear a 5-minute presentation from an expert in the field.
Strategies for Successful Public Health Messaging. Year Developed: 2013. Source: Northwest Center for Public Health Practice. Presenter(s): Tim Church; James Apa. Type: Webinar Archive. Level: Intermediate. Length: 60 minutes.
Annotation: This webinar delves into ideas of effective communication, credibility, and the use of social media in creating effective public health campaigns. It explores how audiences receive messages and are motivated for action. Tim Church and James Apa each speak about the high-tech and low-tech strategies that public health organizations should use in sharing public messages to the public across the different phases of a public health event. They also speak about the importance of social media, websites, and partnerships (local, community, medical, media) to target and disseminate public health messages.
Learning Objectives: • Recognize what determines credibility in high and low concern settings. • Identify effective ways to inform the public about developing public health issues. • Describe the importance of working with other partners in disseminating public health information and messages. • Identify how public health messaging needs to change during different phases of a public health event.
Special Instructions: Need to register/log in to access.
Maternal and Child Health Course Bundle: Communication. Year Developed: 2012. Source: University of Alabama at Birmingham Maternal and Child Health Leadership and Policy Education Program and the South Central Public Health Training Center. Presenter(s): n.a.. Type: Online Course. Level: Intermediate Advanced. Length: 240 minutes.
Annotation: Good communication skills are important personally and professionally and maternal and child health program settings are no exception. In fact, in a recent survey about 35 percent of state Maternal and Child Health and Children with Special Health Care Needs program directors identified communication skill development as a top three training need for their staff members. Though all states have MCH programs, organizational structure varies and each may have unique responsibilities related to specific maternal and child issues. In light of these differences, and considering new opportunities such as the federal home visiting program and the affordable care act, it is critical that MCH leaders have strong communication skills so they can emphasize Title V's role in assuring quality and accessibility of services, highlight successes, and respond to a variety of audiences that may need information. The course bundle includes: 1. Improving Your Communication Skills 2. Managerial Communications 3. Productive Communication Skills 4. Improving Interpersonal Communication and Relationships 5. Leadership Management Communication 6. Facilitator Training 7. Communicating With and For the Maternal and Child Health Population: Issues and Challenges
Special Instructions: To access the course bundle, click on the link and scroll down to the "Management" section on the landing page. Click the "Here" buttons for more information or to enroll in the courses. Registration to the South Central Public Health Partnership is required. For new users it will take one weekday to receive an access email. If you are registered in TRAIN, login using that username and password. Click on "Certificate Programs," click on "View all Available Certificates," and select "Maternal and Child Health Course Bundle: Management."
Continuing Education: Continuing education credits for nurses and social workers are available for some courses.
Motivational Interviewing: Supporting Patients in Health Behavior Change. Year Developed: n.a.. Source: Upper Midwest Public Health Training Center. Presenter(s): Rebecca Lang EdD, RDH, CHES. Type: Online Course. Level: Introductory Intermediate. Length: 60 minutes.
Annotation: This course is designed to equip healthcare providers and ancillary staff with the knowledge and tools to optimize patient behavior change to ultimately improve health outcomes. The following are the topics that will be covered in this course: • Components of Motivational Interviewing (MI) • Benefits of Using Motivational Interviewing • Traditional Expert-Centered Model vs. MI Patient-Centered Model • Principles of Motivational Interviewing • Readiness to Elicit Change Talk
Learning Objectives: • Implement effective patient communication strategies based on individualized readiness to make a behavior change. • Increase healthcare providers' knowledge on the importance and utilization of the patient-centered model of behavior change. • Implement motivational interviewing techniques during patient visits for improved health outcomes.
Special Instructions: To access this course, you first need to create an account
Continuing Education: 0.12 CEU/CE; 1 Dietitians CPE
This project is supported by the Health Resources and Services Administration (HRSA) of the U.S. Department of Health and Human Services (HHS) under grant number UE8MC25742; MCH Navigator for $225,000/year. This information or content and conclusions are those of the author and should not be construed as the official position or policy of, nor should any endorsements be inferred by HRSA, HHS or the U.S. Government.