Edit Your Search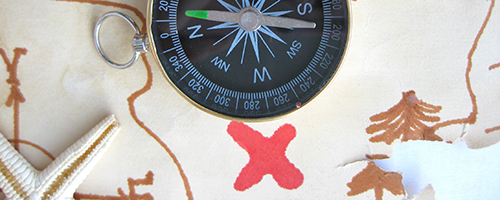 Search Results
Displaying records 21 through 23 of 23 found.
Evidence-Based Public Health: Identifying and Using Information Resources. Year Developed: 2012. Source: National Network of Libraries of Medicine, University of Massachusetts Medical School. Presenter(s): Hathy Simpson, BA. Type: Webinar. Level: Advanced Intermediate. Length: 57 minutes.
Annotation: Public health evidence-based practice involves using the best available evidence to make informed public health practice decisions. The webinar introduces the concepts of evidence-based public health (EBPH) and provides an overview of resources that are online and freely accessible to the public health workforce. Resources highlighted include evidence-based guidelines, systematic reviews, formulated literature searches, best and promising practices, and additional sources of evidence available from the Partners in Information Access for the Public Health Workforce, PHPartners.org.
Learning Objectives: • Understand the characteristics of evidence-based public health (EBPH) • Describe at least three different types of evidence that can be used to support public health practice questions. • Identify at least three online public health resources available for free.
Using the Evidence-Based Public Health Framework to Move Policy Forward . Year Developed: 2011. Source: Association of State and Territorial Health Officials. Presenter(s): Dr. Ross Brownson. Type: Webinar. Level: Intermediate. Length: 20-25 minutes.
Annotation: In this training, Dr. Borwnson presents the seven-stage evidence-based public health (EBPH) framework and how it can inform evidence-based policies. Dr. Brownson is a Professor of Epidemiology at Washington University in St. Louis. Dr. Brownson is the author of six books and over 280 peer-reviewed articles. His books include Chronic Disease Epidemiology and Control, Applied Epidemiology, Handbook of Obesity Prevention, Communicating Public Health Information Effectively: A Guide for Practitioners, and Evidence-Based Public Health.
Learning Objectives: • Understand how the seven-stage EBPH framework can inform evidence-based policies. • Learn how to enhance evidence based public health through the EBPH framework.
Special Instructions: This course provider requires additional registration and/or a fee outside of TRAIN. Click on the 'Go to Step 2 of Registration' button to add this course to 'My Learning' and proceed to the course provider's website.
Screening in Public Health Practice. Year Developed: n.a.. Source: Northwest Center for Public Health Practice. Presenter(s): Victoria Holt, RN, MPH, PhD. Type: Online Course. Level: Introductory. Length: 60 minutes.
Annotation: Screening is a critical tool that can save lives, improve health outcomes, and can even help public health practitioners make tough decisions about how to allocate limited resources. In this one-hour online course, you will learn what screening is, how to select an appropriate screening test and administer it, and how to evaluate the effectiveness of your screening program for your patients.
Learning Objectives: • Define screening and describe its role in public health work • Determine diseases for which it is appropriate to screen • Determine which tests are appropriate to use • Describe important factors in the design and evaluation of screening programs • Help clients interpret results of screening tests
Continuing Education: Participants who successfully complete the course are eligible to receive a certificate for 1.0 contact hours
This project is supported by the Health Resources and Services Administration (HRSA) of the U.S. Department of Health and Human Services (HHS) under grant number UE8MC25742; MCH Navigator for $225,000/year. This information or content and conclusions are those of the author and should not be construed as the official position or policy of, nor should any endorsements be inferred by HRSA, HHS or the U.S. Government.