Edit Your Search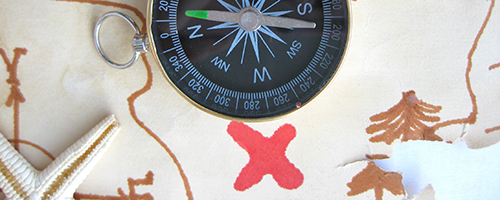 Search Results
Displaying records 1 through 10 of 23 found.
Public Health Systems Modernization: State Approaches to Connecting Siloed Public Health Data. Year Developed: 2022. Source: Altarum. Presenter(s): Jim Kamp, Aasa Schmit, Jeff Duncan, Jon Reid, Rachelle Bouton. Type: Video. Level: Intermediate. Length: 60 minutes.
Annotation: This video provides an engaging discussion with four public health leaders from Utah, Minnesota, and Michigan who shared their approaches to tackling the issue of data silos—what has worked, what challenges remain, and what plans are in place to securely connect data across the public health spectrum.
Learning Objectives: • Learn common data models from public health systems. • Discuss communities of practice that convene public and private stakeholders across jurisdictions to improve sharing of systems and data. • Examine approaches other jurisdictions are taking to remove program silos for more effective data sharing across public health program areas.
Mindfulness as a Support for Healing Conversations and Actions Toward Social Justice and Equity. Year Developed: 2021. Source: National Center for Complementary and Integrative Health. Presenter(s): Rhonda V. Magee, JD. Type: Webinar. Level: Introductory. Length: 60 minutes.
Annotation: From personal to structural, racism may be understood as an endemic public health threat with crisis-level effects. Mindfulness practices, originating from numerous cultures and spiritual traditions, are an active area of scientific investigation for health and other benefits. Mindfulness is often studied for its internal effects in individuals. However, many important research questions remain underexplored. For example, how might mindfulness practices be applied to disrupt bias and minimize racism's harms? How might the science of mindfulness be directed toward further exploring their external, interpersonal, and systemic effects? Rhonda V. Magee, J.D., professor of law, long-time mindfulness teacher, scholar of contemplative education, and practitioner of mindfulness, delivered the 2021 Stephen E. Straus Distinguished Lecture in the Science of Complementary Therapies. Professor Magee described some of the research on how mindfulness has been shown to help us, for example, increase our emotional resilience; address fears, anxieties, and other emotions; choose how we will respond to injustice; and change unhelpful habits. She also discusses an exciting new area of study: focusing on external mindfulness and its effects as individuals interact with others, their environments, and the array of challenges facing us all.
Building Psychological Resilience for the Public Health Workforce during the COVID19 Pandemic. Year Developed: 2021. Source: Region IV Public Health Training Center. Presenter(s): Mark R. Evces. Type: Online Course. Level: Introductory. Length: 70 minutes.
Annotation: The COVID-19 pandemic has led to a second pandemic of stress, anxiety and fear. As public health workers, your work has a unique level of stress during this time. We are best able to maintain our mental health through these difficult times if we stay aware of the effects of stress, take steps to stay mentally healthy, and maintain connections with others. This webinar offers information on awareness, self-care and connection with others so public health workers can develop a plan for maintaining their mental health. Presenters discuss common issues such as coping with fear, anxiety and loss; changing work demands; navigating family relationships; and coping with an uncertain future as the pandemic continues. The course contains two modules: a content module and a resources and evaluation module. After accessing both modules, learners will earn a certificate of completion. When the certificate is available, learners will see a Certificate button on their dashboard.
Learning Objectives: • Explain the impact of stress and anxiety during traumatic events. • Discuss the importance of staying socially connected during social distancing. • Identify two coping mechanisms for navigating an uncertain future during a pandemic.
Advancing Equity and Justice by Connecting Evaluation to Strategy. Year Developed: 2021. Source: Community Science. Presenter(s): Kien Lee, Anand Dholika. Type: Webinar. Level: Introductory. Length: 60 minutes.
Annotation: This webinar will share lessons learned about how to successfully get your Strategy and Evaluation teams to work together to create effective feedback loops. What typically gets in the way – Tradition. Threat to strategy team. Level of effort. Institutional norms.
An MCH Reset Retreat to Determine What Matters Now. Year Developed: 2020. Source: ATMCH and MCH Navigator. Presenter(s): Janine Hill, PhD(c), MPH, ACC and Kris Risley, DrPH, CPCC. Type: Webinar Archive. Level: Introductory. Length: 90 minutes.
Annotation: More retreat than webinar, this is an opportunity to unite as an MCH community. Join this archived webinar us as we quiet our minds, identify and align our priorities and values, and see the present circumstances with increased clarity and new insights about how to move forward.
Learning Objectives: • Recognize sources of stress • Identify ways to address stress • Clarify values • Identify priorities • Determine an action plan • Share renewal strategies
Measuring Family Engagement in MCH Research: Opportunities and Challenges. Year Developed: 2018. Source: U.S. Maternal and Child Health Bureau, Office of Epidemiology and Research. Presenter(s): Christina Bethell, PhD, MBA, MPH; Clarissa Hoover, MPH. Type: Webinar. Level: Intermediate. Length: 57 minutes.
Annotation: The MCH community has a long-standing tradition of integrating family engagement into programs, research, and practice. Yet, tested and validated measures to improve and sustain the quality of family engagement in health services and research are lacking.
Learning Objectives: • Understand currently available measures of family engagement. • Identify gaps in developing and utilizing these measures. • Learn innovative strategies for engaging families in research.
From Chaos to Collaboration: Discovering Consensus Among Competing Interests. Year Developed: 2018. Source: National Conference of State Legislatures. Presenter(s): Larry Schooler. Type: Webinar. Level: Intermediate. Length: 50 minutes.
Annotation: Legislators and staff are often faced with the challenge of making decisions, or helping to make decisions, that satisfies diverse constituencies with competing interests. In this webinar, participants learned about both the art and science behind finding consensus to address challenging public policy issues by exploring effective methods and proven techniques that produce agreement to policy challenges. Participants received with new tools and skills for creating consensus among diverse interest groups.
Using Social Determinants of Health to Inform Fatality Review. Year Developed: 2017. Source: National Center for Fatality Review and Prevention. Presenter(s): Madelyn Reyes, MA, MPA, RN, Jola Crear-Perry, MD, FACOG, Susan Hurtado. Type: Webinar. Level: Intermediate. Length: 60 minutes. Webinar Slides
Annotation: Social determinants of health are conditions in the environments in which people are born, live, learn, work, play, worship, and age that affect a wide range of health, functioning, and quality-of-life outcomes and risks. Child Death Review (CDR) and Fetal and Infant Mortality Review (FIMR) programs work to understand health care systems and social problems that contribute to fetal, infant, and child deaths and to identify and implement systems improvement and interventions to improve the lives of some of our most vulnerable women, infants, children, and families. Keeping a Social Determinants of Health lens while conducting fatality review is a step toward reducing inequities in these vital health outcomes.
Special Instructions: Password: sdoh
Improving Systems of Care for Children and Youth with Special Health Care Needs and Autism Spectrum Disorder. Year Developed: 2017. Source: National Conference of State Legislatures. Presenter(s): Tahra Johnson; Michelle Jarvis; Shawna Wright; Thomas Holmes; Susan Lontine. Type: Webinar. Level: Introductory Intermediate. Length: 58 minutes.
Annotation: Children and youth with special health care needs (CYSHCN) are defined as children who have or are at increased risk for a chronic physical, developmental, behavioral, or emotional condition and who also require health and related services of a type or amount beyond that required by children generally. For this population of children, there are often barriers to accessing treatment from a shortage of providers to lack of coverage. This webinar explores barriers to accessing care and discusses strategies that states can implement to improve systems of care for Children and Youth with Special Health Care Needs (CYSHCN) and those with Autism Spectrum Disorder (ASD).
Evaluation Learning Bundle. Year Developed: 2017. Source: MCH Navigator. Presenter(s): Keisha Watson, PhD; John Richards, MA, AITP. Type: Interactive Learning Tool. Level: Introductory Intermediate. Length: Self-paced.
Annotation: This learning bundle uses the CDC framework as a conceptual model to organize learning opportunities. It presents introductions to the six steps of program evaluation in short video podcasts. You can also download materials from the CDC about each step. After reviewing the introductory material, you can access additional learning opportunities to gain knowledge and skills related to each step of the framework. For additional resources this learning bundle also includes an Evaluation Toolkit developed by NCEMCH that includes an evaluation primer, a collection of key resources, and an interactive Choose-and-Use tool to assist users in finding instructions on how to conduct evaluations and examples of successful evaluations from the field.
This project is supported by the Health Resources and Services Administration (HRSA) of the U.S. Department of Health and Human Services (HHS) under grant number UE8MC25742; MCH Navigator for $225,000/year. This information or content and conclusions are those of the author and should not be construed as the official position or policy of, nor should any endorsements be inferred by HRSA, HHS or the U.S. Government.