Edit Your Search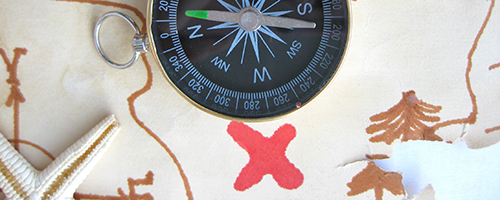 Search Results
Displaying records 11 through 20 of 187 found.
Mindfulness as a Support for Healing Conversations and Actions Toward Social Justice and Equity. Year Developed: 2021. Source: National Center for Complementary and Integrative Health. Presenter(s): Rhonda V. Magee, JD. Type: Webinar. Level: Introductory. Length: 60 minutes.
Annotation: From personal to structural, racism may be understood as an endemic public health threat with crisis-level effects. Mindfulness practices, originating from numerous cultures and spiritual traditions, are an active area of scientific investigation for health and other benefits. Mindfulness is often studied for its internal effects in individuals. However, many important research questions remain underexplored. For example, how might mindfulness practices be applied to disrupt bias and minimize racism's harms? How might the science of mindfulness be directed toward further exploring their external, interpersonal, and systemic effects? Rhonda V. Magee, J.D., professor of law, long-time mindfulness teacher, scholar of contemplative education, and practitioner of mindfulness, delivered the 2021 Stephen E. Straus Distinguished Lecture in the Science of Complementary Therapies. Professor Magee described some of the research on how mindfulness has been shown to help us, for example, increase our emotional resilience; address fears, anxieties, and other emotions; choose how we will respond to injustice; and change unhelpful habits. She also discusses an exciting new area of study: focusing on external mindfulness and its effects as individuals interact with others, their environments, and the array of challenges facing us all.
MCHB Technical Assistance Provider Webinar: COVID-19 Impacts and Next Steps. Year Developed: 2021. Source: Maternal and Child Health Bureau. Presenter(s): Michael Warren, MD. Type: Webinar. Level: Introductory. Length: 187 minutes.
Annotation: This presentation, conducted by MCHB, provides a COVID-19 impact overview and recap. Next, breakout discussions are held around 2 topic areas: 1) vaccinating MCH populations and 2) strengthening mental health supports for families.
Learning Objectives: Highlight the role of the TA Providers in: •Supporting the goals of MCHB in building a nation where all mothers, children and families are thriving. •Supporting grantees and/or the MCH field and the system of services for MCH populations, particularly around the impacts of COVID-19. •Amplifying expertise into respective topical areas/audiences. •Describing strategies and successes for the purpose of replicating within the scope of their work.
MCH Essentials Series. Year Developed: 2021. Source: Association of Maternal and Child Health Programs. Presenter(s): n.a.. Type: Online Course. Level: Introductory. Length: Self-paced.
Annotation: The MCH Essentials Series is a continuously refreshed collection of MCH topics, accessible anytime and from anywhere, covering content that is foundational for effective and equitable leadership across roles and settings. Topics range from MCH history to racial equity to youth empowerment. The MCH Essentials Series is for current and aspiring MCH professionals from all disciplines (including youth and families) and levels of leadership. Content is designed to meet a wide range of knowledge and skill development needs. Each topic presents content via narrated and interactive slide presentations, or AMCHP webinars that have been trimmed or otherwise adapted to support adult learning. Topics cover between 20 to 70 minutes of content and include additional resources.
Learning Objectives: Expand knowledge in the following areas: • Understanding MCH History and Systems for Transformative Leadership • Racially Just and Equitable Leadership • Racism as a Root Cause of Birth Disparities • Cultural Competency • Youth Empowerment • Life Course Perspective • Climate Justice • Evidence and Equity • Using Data to Inform MCH Programs • Return on Investment in MCH
Building Psychological Resilience for the Public Health Workforce during the COVID19 Pandemic. Year Developed: 2021. Source: Region IV Public Health Training Center. Presenter(s): Mark R. Evces. Type: Online Course. Level: Introductory. Length: 70 minutes.
Annotation: The COVID-19 pandemic has led to a second pandemic of stress, anxiety and fear. As public health workers, your work has a unique level of stress during this time. We are best able to maintain our mental health through these difficult times if we stay aware of the effects of stress, take steps to stay mentally healthy, and maintain connections with others. This webinar offers information on awareness, self-care and connection with others so public health workers can develop a plan for maintaining their mental health. Presenters discuss common issues such as coping with fear, anxiety and loss; changing work demands; navigating family relationships; and coping with an uncertain future as the pandemic continues. The course contains two modules: a content module and a resources and evaluation module. After accessing both modules, learners will earn a certificate of completion. When the certificate is available, learners will see a Certificate button on their dashboard.
Learning Objectives: • Explain the impact of stress and anxiety during traumatic events. • Discuss the importance of staying socially connected during social distancing. • Identify two coping mechanisms for navigating an uncertain future during a pandemic.
Advancing Equity and Justice by Connecting Evaluation to Strategy. Year Developed: 2021. Source: Community Science. Presenter(s): Kien Lee, Anand Dholika. Type: Webinar. Level: Introductory. Length: 60 minutes.
Annotation: This webinar will share lessons learned about how to successfully get your Strategy and Evaluation teams to work together to create effective feedback loops. What typically gets in the way – Tradition. Threat to strategy team. Level of effort. Institutional norms.
Utilizing Data Sciences Resources to Prepare and Package Integrated Datasets. Year Developed: 2020. Source: Life Course Intervention Research Network. Presenter(s): Joshua Denny MD, MS; Nicholas Tatonetti PhD; Norina Allen PhD. Type: Webinar. Level: Intermediate. Length: n.a..
Annotation: Life course research embraces the complexity of health and disease development by tackling the extensive interactions between genetics and environment. Life course research is not simply research across the lifespan but, instead, articulates the importance of complex systems science as a methodological framework to guide our research questions. This webinar focuses on Utilizing data science resources to prepare and package integrated datasets to make them accessible for researchers to generate and test new hypotheses.
Learning Objectives: • Discuss the importance of utilizing data from diverse sources for life course research • Learn how to collect and harmonize data across multiple sources • Discuss the process of harmonizing data from large retrospective and prospective studies
Succeeding in Research: Developing Your Conceptual Model. Year Developed: 2020. Source: Maternal and Child Health Bureau. Presenter(s): Alan Mendelsohn, MD. Type: Webinar Archive. Level: Introductory Intermediate. Length: 60 minutes.
Annotation: Improvement in Maternal and Child Health (MCH) depends largely on successful clinical and non-clinical research. Success in clinical research conducted by developmental-behavioral pediatricians and other MCH professionals can be enhanced through the application of theory and utilization of conceptual models to guide study design.
Learning Objectives: • Gain expertise in developing conceptual models based on theory, evidence and clinical experience; • Utilize conceptual models as a foundation for formulation of testable hypotheses; and • Apply conceptual models to study design.
Innovative Approaches to Collecting Needs Assessment Data. Year Developed: 2020. Source: Maternal Health Learning Innovation Center. Presenter(s): Rebecca Gillam, Chris Tilden. Type: Video. Level: Introductory. Length: 13 minutes.
Annotation: Kansas University Center for Public Partnerships & Research reports on efforts to use innovative mixed-methods approaches to engage and involve families and community members in a statewide needs assessment. This broad-based approach provided opportunities for hundreds if not thousands of Kansans to participate in a statewide needs assessment and to provide a unique lens on issues that helped the state develop a meaningful, responsive, strategic plan to address maternal and child health issues in the state in the coming years.
Learning Objectives: • Learn four methods used to reach traditionally unheard voices in typical data collection including: 1) electronic kiosks, 2) our tomorrows stories, 3) youth photo project, and 4) regional and interactive open houses
Increasing Impact by Engaging Your Audience: A Guide to Social Marketing for Systems of Care. Year Developed: 2020. Source: Substance Abuse and Mental Health Services Administration. Presenter(s): Matthew D. Clay, MS; Michelle Boardman; Anita Bryant. Type: Webinar. Level: Intermediate. Length: 90 minutes.
Annotation: This session of the System of Care (SOC) Leadership Learning Community will focus on how to increase the impact of social marketing in SOCs. Join this multimedia, interactive discussion of social marketing as a valuable tool for advancing SOC goals. The webinar will include a comprehensive definition of social marketing and its potential impact. Learn about recent social marketing campaigns in the U.S. and abroad. Gain knowledge of the steps involved in social marketing: from understanding your audience to evaluating your success. The importance of partnerships and events for social marketing success will also be discussed. An example of work in a SOC will be presented including gathering data on audiences and employing successful communications strategies.
An MCH Reset Retreat to Determine What Matters Now. Year Developed: 2020. Source: ATMCH and MCH Navigator. Presenter(s): Janine Hill, PhD(c), MPH, ACC and Kris Risley, DrPH, CPCC. Type: Webinar Archive. Level: Introductory. Length: 90 minutes.
Annotation: More retreat than webinar, this is an opportunity to unite as an MCH community. Join this archived webinar us as we quiet our minds, identify and align our priorities and values, and see the present circumstances with increased clarity and new insights about how to move forward.
Learning Objectives: • Recognize sources of stress • Identify ways to address stress • Clarify values • Identify priorities • Determine an action plan • Share renewal strategies
This project is supported by the Health Resources and Services Administration (HRSA) of the U.S. Department of Health and Human Services (HHS) under grant number UE8MC25742; MCH Navigator for $225,000/year. This information or content and conclusions are those of the author and should not be construed as the official position or policy of, nor should any endorsements be inferred by HRSA, HHS or the U.S. Government.