Edit Your Search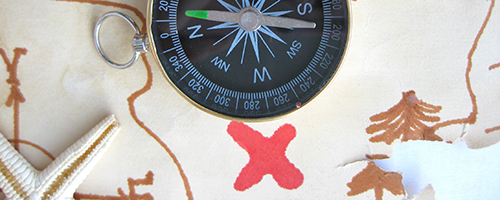 Search Results
Displaying records 1 through 10 of 24 found.
Operationalizing Leadership in Systems of Care (SOCs). Year Developed: 2019. Source: Substance Abuse and Mental Health Services Administration. Presenter(s): Ellen Kagen. Type: Webinar. Level: Intermediate. Length: 90 minutes.
Annotation: This webinar will focus on the skills needed to become effective leaders with SOCs. Based on the concept of "leadership with intention," the presenter will offer a framework for leadership derived from neuroscience and will then discuss: 1) leadership styles and their impact, 2) the role of strategic alliances and relationship building in leadership, and 3) the "coach approach" to leadership. Concrete examples will be provided throughout, as well as an opportunity for questions. This webinar is part of the SOC Leadership Learning Community.
SOC Expansion Leadership Learning Community - Collaboration in System of Care Expansion: How Do You Know?. Year Developed: 2017. Source: Substance Abuse and Mental Health Services Administration. Presenter(s): Elizabeth Waetzig, Beth Strohl & Denise Sulzbach. Type: n.a.. Level: Advanced Intermediate. Length: 90 minutes.
Annotation: This session of the System of Care Expansion Leadership Learning Community focuses on collaboration – among and across child-serving system partners; families and youth; and state, community, and tribal jurisdictions. We talk often about why we collaborate (sometimes we are required to) and sometimes we talk about how to do it. The learning community meeting provides an opportunity to talk about whether we are really doing it and how to improve collaboration to achieve system of care expansion goals. Leaders are critical to the process of collaboration, and the strategies shared will help leaders to learn how to assess and improve collaboration in their system of care efforts. The presenter provides space to touch on why and when we collaborate, how we might collaborate better, and how we know that we are working in collaboration to promote complex change in health and human service systems.
Preventive Medicine Grand Rounds: Leadership and Management Training at Two State Health Departments. Year Developed: 2017. Source: n.a.. Presenter(s): Aaron Fleischauer, PhD, MSPH, Ruth Lynfield, MD. Type: n.a.. Level: Intermediate Advanced. Length: n.a..
Annotation: This webinar covers these topics: 1. Training as a means to address workforce needs at a health department 2. Training opportunities for Preventive Medicine Residents and Fellows (PMR/F) at a state health department 3. PMR/F training vs. Epidemic Intelligence Service experience 4. Cost and benefits of hosting a PMR/F.
Learning Objectives: • Describe the 3 aspects of the context of any major health issue (public health workforce development in this case) including the at-risk populations, the stakeholders who could influence the outcomes of interventions. • Give an example of building coalition with key stakeholders to address a major health issue. • Identify the 3 key success factors of population health improvement efforts.
Continuing Education: See course listing in TRAIN
How to Enhance your State's Performance Management for the Title V Block Grant. Year Developed: 2016. Source: Association of Maternal and Child Health Programs. Presenter(s): Gina Febbraro. Type: n.a.. Level: Intermediate. Length: n.a..
Annotation: Gina Febbraro, Colorado's MCH Performance Improvement Consultant, describes how Colorado's MCH Team created a culture of quality improvement and integrating performance management and quality improvement principles and practices into their state and local MCH efforts. Ms. Febbraro also discusses how Colorado's previous five-year focus on policy change, infrastructure development, and resource alignment provided a foundation for these efforts.
Learning Objectives: • Identify the key components of Colorado's planning infrastructure that provided a foundation for performance management. • Describe why performance management is important to priority implementation and achieving outcomes. • Discuss three change management strategies that were essential in promoting a culture of performance management.
YouTube Self-Reflection Videos. Year Developed: 2015. Source: Capture Your Flag. Presenter(s): Various. Type: Video. Level: Introductory. Length: 1.5 to 5 minutes each.
Annotation: Video segments from Capture Your Flag interviewees discussing how reflecting on the past has helped them plan for the future. Capture Your Flag interviews tomorrow's leaders today to provide a more approachable way early- to mid-career professionals can build aspirational careers. Interviews are edited into short segments by question. Topics/videos include: How Reflection Informs Personal Growth, How Reflecting Helps You Plan for the Future, How Reflection Informs Manager Career Growth, and others.
Performance Measurement and Title V Transformation: Building Skills to Select and Design Measures for MCH 3.0. Year Developed: 2015. Source: Association of Maternal and Child Health Programs. Presenter(s): Donna Petersen, ScD, MHS; Michael Kogan, PhD. Type: Video. Level: Intermediate. Length: 130 minutes.
Annotation: This skills‐building session provides participants with the knowledge and skills to determine the most appropriate NPMs based on state needs as part of the transformation of Title V; the workshop also focuses on development of state‐initiated Structure/Process measures. The transformation of Title V is almost complete and signifies a new era for MCH programs. During 2014‐15, state Title V programs will be completing five‐year needs assessments to select a new set of state MCH priorities and state performance measures; with the implementation of MCH 3.0, states also will select a subset of national performance measures (NPMs). In 2016, each Title V program will need to develop state‐initiated Structure and Process Measures to directly measure their impact on the NPMs.
Leadership Conversations: Communicate to Become a More Effective Leader. Year Developed: 2015. Source: GovLoop. Presenter(s): Alan S. Berson. Type: Video. Level: Introductory. Length: 30 minutes.
Annotation: Great leaders understand the importance of regular and meaningful conversations between themselves and their teams. However, those conversations are not all the same. Your leadership style, the personalities of your team, and the needs of your organization will dictate how to make the most of these necessary conversations. This course is led by Alan S. Berson, an executive coach, leadership consultant and professor with years of experience leading Fortune 500 companies. He's also the co-author of "Leadership Conversations", on which this course is based. The course comprises an overview, one lesson, and a post-course survey.
Learning Objectives: • How conversations can help you connect with your team and become a more effective leader. • How to embed continuous learning to build a culture of success. • How to inspire people in difficult times with proven step-by-step processes.
Influencing Change in Public and Organizational Policy in Support of Cultural Diversity and Cultural and Linguistic Competence. Year Developed: 2015. Source: National Center for Cultural Competence. Presenter(s): Diana Autin, Tawara D. Goode, Andy Imparato, Thomas Uno. Type: Webinar Archive. Level: Intermediate Advanced. Length: 90 minutes.
Annotation: This "Web-based Learning and Reflection" forum is designed to share examples from organizations that have recognized their own limitations in promoting cultural diversity and advancing and sustaining cultural and linguistic competence within human services, or those within the systems in which they are involved, related to the lack of cultural diversity and marginal attention that is given to fostering cultural and linguistic competence.
Learning Objectives: • Define a model of cultural competence including the role of policy in its implementation. • Define linguistic competence (Goode & Jones framework). • Cite legal mandates and requirements (policy directives) for language access for individuals with limited English proficiency. • Describe three approaches to influence change in organizational and public policy that promote cultural diversity and advance and sustain cultural and linguistic competence. • Reflect on the role of leadership in bringing about such change.
Engagement Vs. Management: Actions for Leading Engagement. Year Developed: 2015. Source: GovLoop. Presenter(s): Derrick Barton, Jason Parman. Type: Video. Level: Introductory. Length: 30 minutes.
Annotation: Management expert Gary Hamel notes that, "modern organizations are motivationally crippled because they coerce grudging compliance instead of inspiring passion and performance." Most of today's government employees are knowledge workers, who come with particular ways of being motivated and managed. How do managers connect with their team in a way that motivates and inspires them? How do leaders know what to invest in to motivate their employees? The course comprises an overview and introduction, 6 lessons, 2 knowledge checks, and a post-course survey.
Learning Objectives: • Learn six actions for leading engagement. • Recognize employees and colleagues across four different levels of engagement. • Estimate the financial impact of disengagement. • Understand what tools to invest in to increase engagement.
Continuing Education: GovLoop is registered with the National Association of State Boards of Accountancy (NASBA) as a sponsor of continuing professional education on the National Registry of CPE Sponsors.
Systems Integration Training Spotlight. Year Developed: 2014. Source: MCH Navigator. Presenter(s): Beth DeFrancis, MLS; Keisha Watson-Bah, PhD; John Richards, MA. Type: Interactive Learning Tool. Level: Introductory Intermediate Advanced. Length: Series, various lengths.
Annotation: This training spotlight, developed by the MCH Navigator, provides links to selected trainings and related tools on the topics of systems integration, integrated services, and systems development. It addresses a priority focus of the National MCH Workforce Development Center. At the heart of systems integration lies systems thinking, a discipline for seeing wholes, interrelationships and patterns of change. By focusing on the interrelationships among key elements within a system, and the influence of these interrelationships on the system's behavior over time, leaders implementing improvements can pursue several goals at once, simultaneously reducing the potential for unintended consequences by predicting upstream and downstream influences and effects. By coordinating efforts across systems of care, programs to improve maternal and child health (MCH) can increase coverage and reduce barriers to the use of services and supports. Linking medical and non-medical sectors (to encompass education, housing, social services, mental health, and early childhood systems) can help minimize risk factors and promote health and wellness across the life course.
This project is supported by the Health Resources and Services Administration (HRSA) of the U.S. Department of Health and Human Services (HHS) under grant number UE8MC25742; MCH Navigator for $225,000/year. This information or content and conclusions are those of the author and should not be construed as the official position or policy of, nor should any endorsements be inferred by HRSA, HHS or the U.S. Government.