Edit Your Search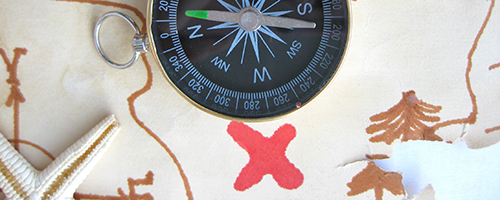 Search Results
Displaying records 1 through 10 of 58 found.
Leadership is a Journey: A Series for Youth Self-Advocates. Year Developed: 2018. Source: Family Voices and National Center for Family-Professional Partnerships. Presenter(s): n.a.. Type: Webinar Archive. Level: Introductory Intermediate. Length: Series; various lengths.
Annotation: This webinar series for youth supports the identification of leadership as a journey and support understanding and learning in key leadership development areas. • Webinar 1 & 2: Knowing Yourself as a Leader: These webinars provide short leadership development sessions. These first sessions explore how personal reflection and self-assessment helps each of us increase our understanding of our personal leadership style. They provide examples of reflection and assessment activities and include personal experiences from advocates for youth. • Webinar 3 & 4: What is my Culture? What are my Values?: Each of us has a personal leadership style and leadership journey. This is shaped by personal values and culture. The next sessions in the leadership journey series focus on defining culture and values and how each connects to leadership. As we reflect on our own culture and leadership, we discuss how to engage in reaching health equity and building inclusive communities. Join us in this session for learning, reflection activities, and discussion. • Webinar 5: Cultural Perspectives on Self-Care in Leadership: How do you create an environment that is supportive of each person's values and cultural perspectives on self-care? The purpose of this session is to explore person-driven approaches to self-care. We also share concrete and inclusive practices that emerging young leaders can adopt that embrace diverse perspectives and collective approaches to community and self-care. Videos and slides are provided.
From Chaos to Collaboration: Discovering Consensus Among Competing Interests. Year Developed: 2018. Source: National Conference of State Legislatures. Presenter(s): Larry Schooler. Type: Webinar. Level: Introductory Intermediate Advanced. Length: 50 minutes.
Annotation: Legislators and staff are often faced with the challenge of making decisions, or helping to make decisions, that satisfies diverse constituencies with competing interests. In this webinar, participants learned about both the art and science behind finding consensus to address challenging public policy issues by exploring effective methods and proven techniques that produce agreement to policy challenges. Participants received with new tools and skills for creating consensus among diverse interest groups.
Working With Adult Allies. Year Developed: 2017. Source: Family Voices and Autistic Self-Advocacy Network. Presenter(s): Savannah Logsdon-Breakstone. Type: Webinar Archive. Level: Introductory Intermediate. Length: 63 miunutes.
Annotation: Savannah Logsdon-Breakstone from the Autistic Self-Advocacy Network explores how youth self-advocates and adult allies can collaborate effectively. What works best? What are the pitfalls to avoid? What makes a good ally? What can you do if things go wrong? Learn all this and more, from an advocate who has been on both sides of the table. A video and slides are available.
Public Health Pronto. Year Developed: 2017. Source: MCH Navigator. Presenter(s): n.a.. Type: Interactive Learning Tool. Level: Introductory Intermediate. Length: Self-paced. Module Menu
Annotation: Public Health Pronto is one of the MCH Navigator's microlearning projects that allows you to participate in short bursts of learning to improve your public health skills. Similar in format to the 5-Minute MCH microlearning program, Public Health Pronto has an improved the format, while keeping the emphasis on just-in-time, incremental, communal learning that can be accessed on-the-go to match your fast-paced work life. The program addresses the eight Core Competencies for Public Health Professionals and three Health Transformation cores (in collaboration with the National MCH Workforce Development Center), putting key public health concepts into alignment with MCH priorities by using an easy-to-follow modular format designed to increase your knowledge and skills through 5-minute intensive learning sessions.
Giving and Receiving Feedback For Personal and Professional Growth. Year Developed: 2017. Source: Region IV Public Health Training Center. Presenter(s): Shana Merlin. Type: Webinar. Level: Introductory Intermediate Advanced. Length: 90 minutes.
Annotation: Without feedback, individuals and organizations cannot grow. Feedback is the key to better serving your community and getting the most out of your team. But giving and receiving feedback can be incredibly uncomfortable and unproductive. And when done poorly, feedback can actually be destructive. In this interactive and light-hearted session, learn the right questions to ask and how to handle the feedback – good or bad – with courtesy and professionalism. Get tools in how to deliver feedback that is specific, actionable and measurable. So instead of shrinking from feedback you can embrace it for the opportunity it is.
Learning Objectives: • Ask open, specific questions to solicit useful feedback. • Use the LAST method (Listen Apologize Solve Thank) when dealing with negative feedback. • Develop a growth mindset that is curious, flexible, and welcomes feedback as a tool for personal and professional development.
Evidence Insight Video Series. Year Developed: 2017. Source: Mathematica Policy Research. Presenter(s): Ann Person, Phil Killewald, Alex Resch, Mariel Finucane, Lauren Vollmer. Type: Webinar Series. Level: Introductory Intermediate Advanced. Length: 5 videos, self paced.
Annotation: In a world where data are proliferating as never before, more policymakers are relying on research evidence to serve the public good. What are the research methods that offer the most useful data to policymakers in this rapidly changing landscape? Find out in #EvidenceInsight, a new video series from Mathematica Policy Research. Randomized controlled trials (RCTs) are considered the gold standard of rigorous research design. For decades, Mathematica researchers have designed, executed, and replicated large-scale RCTs in many different policy and program areas. Today, greater availability of high quality administrative data—along with an abundance of emerging technologies—have increased demand for faster program evaluation with equally robust results. This demand, coupled with shrinking resources, has motivated researchers to consider new methods that are more efficient and less expensive than RCTs, but just as reliable. This video series is designed to help policymakers who need access to strong evidence. After a brief video describing the series, additional videos address these topics: Bayesian Methods: A Faster, Probabilistic Approach to Research Design. Adaptive Randomization: A Fresh Perspective on Traditional Research Design. Rapid-Cycle Evaluation: Determining What Works in Less Time. Predictive Analytics: Transforming Decision Making in Three Steps.
CPH Study Session Webinars. Year Developed: 2017. Source: National Board of Public Health Examiners. Presenter(s): Lisa Sullivan, PhD. Type: Webcast. Level: Advanced. Length: Series; various lengths.
Annotation: ASPPH hosts a series of online study sessions in January to help Certified in Public Health (CPH) candidates prepare for the CPH exam. Each study session is led by expert faculty from ASPPH member schools and programs and focuses on one of the core areas of public health: behavioral and social sciences, biostatistics, cross-cutting areas, environmental health, epidemiology, and health policy and management. Each session is two to three hours long and include lectures and interactive segments.
Shaping Organizational Culture: The Role of Leaders. Year Developed: 2016. Source: Region IV Public Health Training Center. Presenter(s): Peter M. Ginter, Ph.D.. Type: Webcast. Level: Intermediate. Length: 90 minutes.
Annotation: Leaders at all organizational levels assume many roles in establishing consensus, setting strategic direction, and motivating performance. One of the most important roles a leader plays is shaping the organizational culture. This webinar will introduce public health professionals to the essential tasks of effective leaders and highlight leaders' behaviors, attitudes and values that shape an adaptive organizational culture. Participants will also learn about principles and strategies for helping an organization become less bureaucratic and more adaptive.
Learning Objectives: • Describe the essential tasks of leaders. • Describe the behaviors, attitudes, and values that shape an adaptive organizational culture. • Discuss principles and strategies for moving an organization to be less bureaucratic and more adaptive.
Special Instructions: Requires registration.
Resiliency: Tips and Tricks on How to Keep Staff Morale High. Year Developed: 2016. Source: Association of Maternal and Child Health Programs. Presenter(s): Kris Risley, PhD. Type: n.a.. Level: Intermediate Advanced. Length: n.a..
Annotation: Success of an organization/department depends on the employees who work there. The morale among staff must be high to have high performing staff. Sometimes when organizational changes occur, the morale can go down. For this webinar, Kris Risley, Clinical Assistant Professor at the University of Illinois at Chicago provided tips and tricks to keep staff morale high by using appreciative inquiry and positive questions to bring out the best of the organization/department/team. Dr. Risley also discussed the importance of emotional intelligence and the impact you have on your organization/department.
How to Enhance your State's Performance Management for the Title V Block Grant. Year Developed: 2016. Source: Association of Maternal and Child Health Programs. Presenter(s): Gina Febbraro. Type: n.a.. Level: Introductory. Length: n.a..
Annotation: Gina Febbraro, Colorado's MCH Performance Improvement Consultant, describes how Colorado's MCH Team created a culture of quality improvement and integrating performance management and quality improvement principles and practices into their state and local MCH efforts. Ms. Febbraro also discusses how Colorado's previous five-year focus on policy change, infrastructure development, and resource alignment provided a foundation for these efforts.
Learning Objectives: • Identify the key components of Colorado's planning infrastructure that provided a foundation for performance management. • Describe why performance management is important to priority implementation and achieving outcomes. • Discuss three change management strategies that were essential in promoting a culture of performance management.
This project is supported by the Health Resources and Services Administration (HRSA) of the U.S. Department of Health and Human Services (HHS) under grant number UE8MC25742; MCH Navigator for $180,000/year. This information or content and conclusions are those of the author and should not be construed as the official position or policy of, nor should any endorsements be inferred by HRSA, HHS or the U.S. Government.