Edit Your Search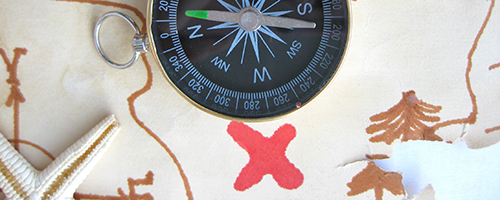 Search Results
Displaying records 1 through 10 of 53 found.
Learning Opportunities for the Title V Workforce in Communities and at the Local Level Training Brief. Year Developed: Unknown. Source: MCH Navigator. Presenter(s): n.a.. Type: Interactive Learning Tool. Level: Introductory Intermediate Advanced. Length: Self-paced.
Annotation: This training brief focuses on those skills needed in communities as identified by CityMatCH's Strategic Work Plan. It covers collaboration and partnerships; evaluation; health equity and social justice for improved family and community health; use of data strategically for the transformation of family and community health; engaging and strengthening MCH leaders; and community health centers.
Asset Mapping: Starting System Change with What You Already Have. Year Developed: 2019. Source: National MCH Workforce Development Center. Presenter(s): Rebecca Wells. Type: Video Lecture. Level: Intermediate. Length: n.a..
Annotation: This video learning module walks through the full Asset Mapping process, whereby resources in the community or state/jurisdiction can be identified. Asset mapping builds on community strengths and often focuses on geographic location to ensure utility. This session looks at a nine-step process to engage partners in this work. Participants in the process cluster resources and reflect on patterns of assets and gaps. These results are used to inform action planning. Examples from technical assistance sessions with real state programs are provided.
Learning Objectives: • Be able to use Asset Mapping to find resources and gaps for an MCH focus. • Know where to get more information on Asset Mapping.
Implementation Brief: Cultural Competency. Year Developed: 2018. Source: MCH Navigator. Presenter(s): n.a.. Type: Interactive Learning Tool. Level: Introductory Intermediate Advanced. Length: Self-paced. Podcast
Annotation: This training brief provides specific learning opportunities and resources for use by the Title V workforce that focus on how to implement and execute skills associated with cultural competency.
Evidence-Based Public Health Training Series. Year Developed: 2017. Source: Northwest Center for Public Health Practice. Presenter(s): n.a.. Type: Interactive Modules. Level: Advanced. Length: 555 minutes.
Annotation: Today's public health professionals must be able to strategically consider research results, political interests, and community requests when leading program and policy work. The evidence-based public health framework is an effective model for this type of decision-making. The Evidence-Based Public Health Training Series consists of nine modules that cover core concepts, such as defining public health issues, conducting community assessments, prioritizing options, and evaluating program and policy impacts. You may take each of the modules individually and receive a certificate for each one. If you choose to complete all nine modules, you will also receive a certificate for the series as a whole. Each module consists of several videos, followed by a short quiz. You must watch the videos and take the quiz in order to pass the module. To aid in your understanding, optional activities and questions for reflection or discussion are also included with each module. You may discuss these questions in a forum with other module participants or with peers or colleagues, or you may reflect on them individually.
Special Instructions: Must create a PH Learn Link account to view.
Evidence Insight Video Series. Year Developed: 2017. Source: Mathematica Policy Research. Presenter(s): Ann Person, Phil Killewald, Alex Resch, Mariel Finucane, Lauren Vollmer. Type: Webinar Series. Level: Introductory Intermediate Advanced. Length: 5 videos, self paced.
Annotation: In a world where data are proliferating as never before, more policymakers are relying on research evidence to serve the public good. What are the research methods that offer the most useful data to policymakers in this rapidly changing landscape? Find out in #EvidenceInsight, a new video series from Mathematica Policy Research. Randomized controlled trials (RCTs) are considered the gold standard of rigorous research design. For decades, Mathematica researchers have designed, executed, and replicated large-scale RCTs in many different policy and program areas. Today, greater availability of high quality administrative data—along with an abundance of emerging technologies—have increased demand for faster program evaluation with equally robust results. This demand, coupled with shrinking resources, has motivated researchers to consider new methods that are more efficient and less expensive than RCTs, but just as reliable. This video series is designed to help policymakers who need access to strong evidence. After a brief video describing the series, additional videos address these topics: Bayesian Methods: A Faster, Probabilistic Approach to Research Design. Adaptive Randomization: A Fresh Perspective on Traditional Research Design. Rapid-Cycle Evaluation: Determining What Works in Less Time. Predictive Analytics: Transforming Decision Making in Three Steps.
Building Logic Models. Year Developed: 2017. Source: New York City, Long Island, Lower Tri-County Public Health Training Center. Presenter(s): n.a.. Type: Online Course. Level: Intermediate. Length: Self-paced.
Annotation: In this training program, students will build a logic model based on a scenario – ranging from simple to complex. Students must correctly identify the components in the scenario that belong in the program's logic model and enter those components into the appropriate place in the logic model framework. This program is ideal for those interested in practicing and enhancing their logic model building skills as part of designing and/or evaluating a program. This course has been revised as of August 31st, 2017 to incorporate scenarios related to food policy and social determinants of health and to improve the interactive components of the logic model activity.
Learning Objectives: • Construct a public health program logic model based on given program information.
Continuing Education: 1 CPHCE
Addressing Infant Mortality Expert Webinar Series. Year Developed: 2017. Source: National Institute for Children's Health Quality. Presenter(s): n.a.. Type: Webinar Series. Level: Advanced. Length: n.a..
Annotation: The multi-part webinar series is an opportunity for public health professionals to hear experts and influencers in the maternal and child health field share examples and best practices for supporting efforts to reduce infant mortality and improve maternal and infant health. Participants take away actionable insights that contribute to the goal of every child reaching his or her first birthday and beyond. Scheduled webinars are: 1. The Residual Impact of Historical Structural Inequities: Connecting Residential Segregation and Mortgage Discrimination to Current Infant Mortality and Breastfeeding Rates 7/27/2017 2. Learning from Rare Events Infant Mortality Data 8/22/17 3. The Role of State Health Leaders in Addressing Neonatal Abstinence Syndrome 8/31/17 4. Exploring State Medicaid Performance Measures, Improvement Projects, & Incentives to Promote Improvement in Women's Health Services and Perinatal Outcomes 9/18/17 5. The Prematurity Campaign Collaborative 9/25/17 6. Aligning State and Local Health Departments to Improve Maternal and Child Health 9/28/2017 7. Big Wins and Next Steps in Addressing Infant Mortality 11/15/2017
Learning Objectives: Webinar 2: 1. Determine which statistical process control (SPC) charts are most effective for small numbers and rare events data reporting and learning 2. Describe how to make and interpret SPC charts for rare events 3. Identify ways to use small numbers data to identify progress and improvement as a result of IM CoIIN activities 4. Plan how to best share and present data with small numbers to team members and stakeholders 5. Interpret the stratification of IM data (e.g. by racial groups) when it involves small numbers Webinar 3: 1. Explain primary, secondary and tertiary prevention strategies for Neonatal Abstinence Syndrome 2. Identify innovative interventions for prevention being employed by states targeting Neonatal Abstinence Syndrome 3. Describe how to work collaboratively across state and community partner to prevent Neonatal Abstinence Syndrome 4. Identify non-traditional partners that states can work with collaboratively to address Neonatal Abstinence Syndrome Webinar 5: 1. Describe the goals and structure of the March of Dimes Prematurity Campaign Collaborative 2. Identify opportunities to partner in the areas of intentionality and birth spacing, increasing access to 17 P and addressing social determinants of health 3. Explain consumer-focused communications strategies and how to get involved.
Why All the Excitement About Logic Models?. Year Developed: 2016. Source: Office of Minority Health. Presenter(s): Elton Naswood and Tamara Henry, EdD. Type: Webinar Archive. Level: Introductory. Length: 42 minutes.
Annotation: This webinar provides an overview of logic models and when to use them in both applications and evaluations. The webinar includes how to write specific, measurable, attainable, realistic and timely (SMART) objectives and how to access logic model designs. Logic model templates are provided.
Learning Objectives: •Introduce you to smart goals and logic modeling. •Describe how to develop a logic model. •Illustrate the application of logic models in planning and evaluation.
Using Process Flow Diagramming To Understand and Improve MCH Systems and Position Title V for Health Care Reform. Year Developed: 2015. Source: Association of Maternal and Child Health Programs. Presenter(s): Amanda Cornett, MPH; Kori Flower, MS, MD, MPH; Kristen Hassmiller Lich, MHA, PhD; Sue Ewy, MS. Type: Video Conference. Level: Intermediate Advanced. Length: 98 minutes.
Annotation: This interactive, hands‐on workshop provides background on process flow diagramming, features a presentation by a state from the National MCH Workforce Development Center cohort, and gives participants an opportunity to practice process flow diagramming using a simulated MCH process. Participants leave with a plan to apply this tool to MCH processes in their state/territory. To lead in health care reform, Title V agencies need enhanced training and tools for understanding complex processes. The National MCH Workforce Development Center (WDC) at UNC Chapel Hill has partnered with MCHB and AMCHP to offer intensive training to state and territorial Title V leaders. In the first WDC cohort, process flow diagramming has been a powerful tool for identifying areas for reducing redundancy and eliminating gaps in services.
Raising the Bar with a New Performance Management System. Year Developed: 2015. Source: Public Health Quality Improvement Exchange. Presenter(s): Stephen Johnson. Type: Webinar Archive. Level: Advanced. Length: 90 minutes.
Annotation: This webinar discusses considerations for developing a performance management system and provides a demonstration of the performance management system developed by the Maricopa County Department of Public Health. The presenter also discusses some key challenges encountered with the system and how the team is working to overcome those challenges. The context of the presentation is accreditation of the county by the Public Health Accreditation Board.
This project is supported by the Health Resources and Services Administration (HRSA) of the U.S. Department of Health and Human Services (HHS) under grant number UE8MC25742; MCH Navigator for $180,000/year. This information or content and conclusions are those of the author and should not be construed as the official position or policy of, nor should any endorsements be inferred by HRSA, HHS or the U.S. Government.