Edit Your Search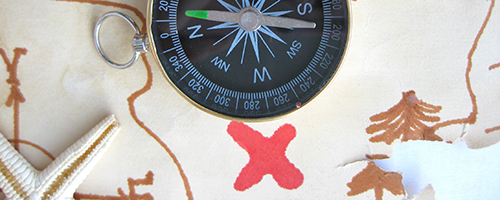 Search Results
Displaying records 1 through 10 of 14 found.
MCH Bridges - The Official AMCHP Podcast Episode #4: Preparing for the Unexpected, Lessons from MCH Emergency Preparedness & Response Efforts. Year Developed: 2022. Source: Association of Maternal and Child Health Programs. Presenter(s): Dr. Tobi Amosun, Jacquie Johnson, Camille Delgado-López. Type: Podcast. Level: Introductory. Length: 24 minutes.
Annotation: In the times we live in, we are constantly facing all sorts of emergencies and preparedness is essential to keep families safe and promote health and wellbeing in challenging situations. In this episode, presenters explore how Tennessee has intentionally centered communities of color in response efforts and learn about Puerto Rico's experience facing emergencies like Zika, Hurricane Maria, and the COVID-19 pandemic.
Learning Objectives: This webinar series aims to: • Inspire and guide actions that will improve the systems that impact maternal and child health populations. • Lift up stories and people from the MCH field by centering the voices of the public health workforce, people and communities most impacted by inequities, and individuals and families with lived experiences.
Building Psychological Resilience for the Public Health Workforce during the COVID19 Pandemic. Year Developed: 2021. Source: Region IV Public Health Training Center. Presenter(s): Mark R. Evces. Type: Online Course. Level: Introductory. Length: 70 minutes.
Annotation: The COVID-19 pandemic has led to a second pandemic of stress, anxiety and fear. As public health workers, your work has a unique level of stress during this time. We are best able to maintain our mental health through these difficult times if we stay aware of the effects of stress, take steps to stay mentally healthy, and maintain connections with others. This webinar offers information on awareness, self-care and connection with others so public health workers can develop a plan for maintaining their mental health. Presenters discuss common issues such as coping with fear, anxiety and loss; changing work demands; navigating family relationships; and coping with an uncertain future as the pandemic continues. The course contains two modules: a content module and a resources and evaluation module. After accessing both modules, learners will earn a certificate of completion. When the certificate is available, learners will see a Certificate button on their dashboard.
Learning Objectives: • Explain the impact of stress and anxiety during traumatic events. • Discuss the importance of staying socially connected during social distancing. • Identify two coping mechanisms for navigating an uncertain future during a pandemic.
Systems Tools To Support Complex Collaborations During COVID-19. Year Developed: 2020. Source: National MCH Workforce Development Center. Presenter(s): Kristen Hassmiller Lich. Type: Video. Level: Intermediate Advanced. Length: 33 minutes.
Annotation: This interactive presentation reviews two systems tools: 1) the 5 R's method,and 2) system support mapping. Both tools represent a systems thinking framework; the presenters also shows how the frameworks can be used in a maternal and child health setting.
Learning Objectives: • Use systems thinking to clarify and strengthen your system in the time of COVID-19. • Practice using two system mapping metrics to guide conversations across stakeholders.
Peer Parent Support in Wraparound: Evolution, Promises, and Challenges. Year Developed: 2020. Source: Substance Abuse and Mental Health Services Administration. Presenter(s): Patricia Miles. Type: Webinar. Level: Introductory. Length: 60 minutes.
Annotation: This webinar provides an overview of high quality and purposeful peer support for parents, as well as a brief history of how Peer Parent Support has been integrated into Wraparound projects. Presenters will provide an evolution of peer parent support and the various ways it has been implemented within a Wraparound structure. They discuss the history of implementation strategies that have been tried over the past twenty-five years, reviewing challenges and lessons learned.
Appreciative Inquiry: Adopting a Positive Approach to Change. Year Developed: 2020. Source: National Maternal and Child Health Workforce Development Center. Presenter(s): Steve Orton, PhD, Kris Risley, DrPH, and Nisa Hussain. Type: Interactive Learning Tool. Level: Introductory. Length: Self-paced.
Annotation: This set of slides and quizzes introduces Appreciative Inquiry (AI), a change management approach and tool that focuses on how to build on existing strengths and how to engage stakeholders to create change. It outlines a four-step AI process, provides examples, and links to additional resources.
Learning Objectives: • Understand the rationale for using Appreciative Inquiry (AI). • Use the AI tool. • Facilitate and use AI on your own.
Special Instructions: Please note that there is no audio to this presentation. You can click through, read instructions, and review the content of the slides and quizzes.
The Intersection of Equity, Disparities and the Multi-Dimensions of Family and Community Engagement. Year Developed: 2019. Source: Substance Abuse and Mental Health Services Administration. Presenter(s): Alice Farrell, JD, LCSW, MSW . Type: Webinar Archive. Level: Intermediate. Length: 88 minute.
Annotation: The Early Childhood Family Network's (ECFN) vision is to live in a world where all children birth to eight are safe, healthy, and inspired to lifelong learning. Join EFCN for its inaugural webinar series for families and partners dedicated to early childhood social and emotional development. Dr. Alice Farrell presents on effective engagement strategies for counteracting the disparities that many families and children experience and how focusing on the use of best practices in engagement can yield positive family and community connections.
A New Approach to Assessing Family Engagement in Health Care Systems. Year Developed: 2019. Source: Lucile Packard Foundation for Children's Health. Presenter(s): Beth Dworetzky; Nanfi Lubogo; Susan Chacon. Type: Webinar. Level: Intermediate. Length: 60 minutes.
Annotation: Health care providers, payers, and systems serving children, youth and families increasingly focus on family engagement as a strategy to improve health care delivery, enhance consumer and provider satisfaction, and reduce costs. Assessing how well an organization or agency is engaging families is a critical step in achieving these goals. A recent issue brief from Family Voices, A Framework for Assessing Family Engagement in Systems Change, proposes four domains of family engagement – representation, transparency, impact and commitment. Join us as we explore this framework, share models of success and discuss common barriers to incorporating meaningful family engagement in systems-level initiatives. It is recommended that attendees read the issue brief prior to the event.
Partnering to Catalyze Comprehensive Community Wellness. Year Developed: 2018. Source: Public Health Institute. Presenter(s): John Weisman, DrPH, MPH; Georgia Heise, BS, MS, DrPH; Bellinda K. Schoof, MHA, CPHQ. Type: Webinar Archive. Level: Introductory. Length: 50 minutes. Presentation Slides
Annotation: There is mounting recognition among health professionals that truly improving health outcomes in the U.S.—addressing acute conditions and the upstream social determinants that contribute to poor health—must be an interdisciplinary, cross-sector, and collaborative endeavor. To this end, the Public Health Leadership Forum (PHLF) at RESOLVE teamed with the Health Care Transformation Task Force (HCTTF) to develop a framework that supports enhanced collaboration between health care and public health entities. This framework, Partnering to Catalyze Comprehensive Community Wellness: An Actionable Framework for Health Care and Public Health Collaboration, outlines essential elements and key strategies for shaping effective, health-based collaboratives among public health, health care, and community-based organizations. In this web forum, members of the PHLF and HCTTF describe the essential elements of collaboration outlined in the framework, and speak to their experiences working to develop and sustain cross-sector collaborations in their organizations and communities. A video and transcript are available.
SOC Expansion Leadership Learning Community - Collaboration in System of Care Expansion: How Do You Know?. Year Developed: 2017. Source: Substance Abuse and Mental Health Services Administration. Presenter(s): Elizabeth Waetzig, Beth Strohl & Denise Sulzbach. Type: n.a.. Level: Advanced Intermediate. Length: 90 minutes.
Annotation: This session of the System of Care Expansion Leadership Learning Community focuses on collaboration – among and across child-serving system partners; families and youth; and state, community, and tribal jurisdictions. We talk often about why we collaborate (sometimes we are required to) and sometimes we talk about how to do it. The learning community meeting provides an opportunity to talk about whether we are really doing it and how to improve collaboration to achieve system of care expansion goals. Leaders are critical to the process of collaboration, and the strategies shared will help leaders to learn how to assess and improve collaboration in their system of care efforts. The presenter provides space to touch on why and when we collaborate, how we might collaborate better, and how we know that we are working in collaboration to promote complex change in health and human service systems.
Collaboration and Communication in Healthcare: Principles of Interprofessional Practice. Year Developed: 2016. Source: University of California, San Francisco, Interprofessional Education Program. Presenter(s): n.a.. Type: Online Course. Level: Intermediate Introductory. Length: Series; varying lengths..
Annotation: Interprofessional collaborative practice is key to safe, high quality, accessible, patient-centered care. This course aims to introduce health professions learners to the fundamental principles and skills for effective interprofessional collaborative practice. This course is comprised of five modules consisting of 6-10 segments each. The five modules are available to be used consecutively or as stand-alone content. Module 1: What's it all about? Introducing core interprofessional education concepts. (7 videos) Module 2: Who is on my team? Understanding the roles and abilities of different health professions. (6 videos) Module 3: How will our work get done? Understanding task distribution, accountability, and communication. (8 videos) Module 4: How do we tackle challenges? Conflict management and negotiation. (9 videos) Module 5: How can we work together? Leadership and membership in teams. (10 videos)
Learning Objectives: • Explore the benefits of interprofessional collaboration for patients and providers. • Discuss some of the forces that are moving healthcare towards greater interprofessional collaboration. • Describe the roles and scope of practice for different healthcare professionals Introduce key skills to enhance communication, collaboration and conflict management. • Explore team leadership and membership.
This project is supported by the Health Resources and Services Administration (HRSA) of the U.S. Department of Health and Human Services (HHS) under grant number UE8MC25742; MCH Navigator for $225,000/year. This information or content and conclusions are those of the author and should not be construed as the official position or policy of, nor should any endorsements be inferred by HRSA, HHS or the U.S. Government.