Edit Your Search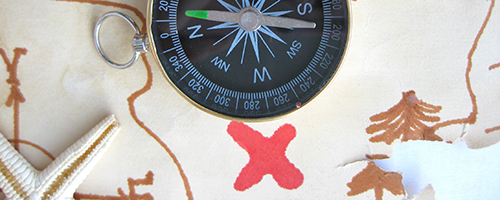 Search Results
Displaying records 1 through 6 of 6 found.
The Intersection of Equity, Disparities and the Multi-Dimensions of Family and Community Engagement. Year Developed: 2019. Source: Substance Abuse and Mental Health Services Administration. Presenter(s): Alice Farrell, JD, LCSW, MSW . Type: Webinar Archive. Level: Intermediate. Length: 88 minute.
Annotation: The Early Childhood Family Network's (ECFN) vision is to live in a world where all children birth to eight are safe, healthy, and inspired to lifelong learning. Join EFCN for its inaugural webinar series for families and partners dedicated to early childhood social and emotional development. Dr. Alice Farrell presents on effective engagement strategies for counteracting the disparities that many families and children experience and how focusing on the use of best practices in engagement can yield positive family and community connections.
A New Approach to Assessing Family Engagement in Health Care Systems. Year Developed: 2019. Source: Lucile Packard Foundation for Children's Health. Presenter(s): Beth Dworetzky; Nanfi Lubogo; Susan Chacon. Type: Webinar. Level: Intermediate. Length: 60 minutes.
Annotation: Health care providers, payers, and systems serving children, youth and families increasingly focus on family engagement as a strategy to improve health care delivery, enhance consumer and provider satisfaction, and reduce costs. Assessing how well an organization or agency is engaging families is a critical step in achieving these goals. A recent issue brief from Family Voices, A Framework for Assessing Family Engagement in Systems Change, proposes four domains of family engagement – representation, transparency, impact and commitment. Join us as we explore this framework, share models of success and discuss common barriers to incorporating meaningful family engagement in systems-level initiatives. It is recommended that attendees read the issue brief prior to the event.
Partnering to Catalyze Comprehensive Community Wellness. Year Developed: 2018. Source: Public Health Institute. Presenter(s): John Weisman, DrPH, MPH; Georgia Heise, BS, MS, DrPH; Bellinda K. Schoof, MHA, CPHQ. Type: Webinar Archive. Level: Introductory. Length: 50 minutes.
Annotation: There is mounting recognition among health professionals that truly improving health outcomes in the U.S.—addressing acute conditions and the upstream social determinants that contribute to poor health—must be an interdisciplinary, cross-sector, and collaborative endeavor. To this end, the Public Health Leadership Forum (PHLF) at RESOLVE teamed with the Health Care Transformation Task Force (HCTTF) to develop a framework that supports enhanced collaboration between health care and public health entities. This framework, Partnering to Catalyze Comprehensive Community Wellness: An Actionable Framework for Health Care and Public Health Collaboration, outlines essential elements and key strategies for shaping effective, health-based collaboratives among public health, health care, and community-based organizations. In this web forum, members of the PHLF and HCTTF describe the essential elements of collaboration outlined in the framework, and speak to their experiences working to develop and sustain cross-sector collaborations in their organizations and communities. A video and transcript are available.
Collaboration and Communication in Healthcare: Principles of Interprofessional Practice. Year Developed: 2016. Source: University of California, San Francisco, Interprofessional Education Program. Presenter(s): n.a.. Type: Online Course. Level: Intermediate Introductory. Length: Series; varying lengths..
Annotation: Interprofessional collaborative practice is key to safe, high quality, accessible, patient-centered care. This course aims to introduce health professions learners to the fundamental principles and skills for effective interprofessional collaborative practice. This course is comprised of five modules consisting of 6-10 segments each. The five modules are available to be used consecutively or as stand-alone content. Module 1: What's it all about? Introducing core interprofessional education concepts. (7 videos) Module 2: Who is on my team? Understanding the roles and abilities of different health professions. (6 videos) Module 3: How will our work get done? Understanding task distribution, accountability, and communication. (8 videos) Module 4: How do we tackle challenges? Conflict management and negotiation. (9 videos) Module 5: How can we work together? Leadership and membership in teams. (10 videos)
Learning Objectives: • Explore the benefits of interprofessional collaboration for patients and providers. • Discuss some of the forces that are moving healthcare towards greater interprofessional collaboration. • Describe the roles and scope of practice for different healthcare professionals Introduce key skills to enhance communication, collaboration and conflict management. • Explore team leadership and membership.
The Importance of Data to Public Health and Health Care Collaborations. Year Developed: 2015. Source: The Practical Playbook; de Beaumont Foundation. Presenter(s): Brian C. Castrucci. Type: Video. Level: Introductory Intermediate. Length: 5 minutes.
Annotation: Practical Playbook Steering Committee Member and Chief Program and Strategy Officer at the de Beaumont Foundation, Brian C. Castrucci, discusses the data limitations impacting public health and how we can improve access to and the use of data.
Collaboration and Action to Improve Child Health Systems – A Toolkit for State Leaders. Year Developed: 2011. Source: U.S. Department of Health and Human Services. Presenter(s): n.a.. Type: n.a.. Level: Intermediate Advanced. Length: n.a..
Annotation: This toolkit provides knowledge and skills to map a child health system. It provides an approach to mapping (i.e., drawing) the child health system in a state so state leaders can better envision the flow of services and funding that support access to care for children and families and identify opportunities for improvement. It contains system diagrams and discussion questions on the following topics: the Title V agency role in ensuring child health; Early and Periodic Screening, Diagnosis, and Treatment Program (EPSDT) mandates on collaboration and outreach to families; medical and dental homes; EPSDT screening visits; linkages, case management, and care coordination; care for children with special health care needs; Medicaid managed care; and public-private and interagency collaboration. Sample scenarios are provided to guide discussion, and tips on designing and facilitating a state leadership workshop are included.
This project is supported by the Health Resources and Services Administration (HRSA) of the U.S. Department of Health and Human Services (HHS) under grant number UE8MC25742; MCH Navigator for $180,000/year. This information or content and conclusions are those of the author and should not be construed as the official position or policy of, nor should any endorsements be inferred by HRSA, HHS or the U.S. Government.