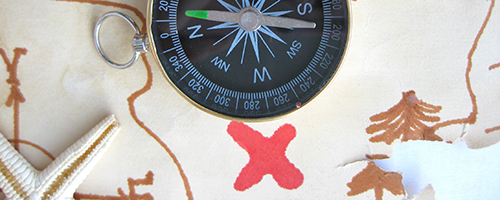 Search Results
Implementation Brief: Working with Communities and Systems. Year Developed: 2018. Source: MCH Navigator. Presenter(s): n.a.. Type: Interactive Learning Tool. Level: Introductory Intermediate Advanced. Length: Self-paced. Podcast
Annotation: This training brief provides specific learning opportunities and resources for use by the Title V workforce that focus on how to implement and execute skills associated with working with communities and systems. A podcast about the topic is included.
Engaging Diverse Families in Leadership for Systems Change. Year Developed: 2018. Source: Family Voices and National Center for Family-Professional Partnerships. Presenter(s): n.a.. Type: Webinar Archive. Level: Intermediate Advanced. Length: 90 minutes.
Annotation: Family organizations, professionals, and state and local agencies are increasingly seeking to engage diverse families in leadership to improve systems. This webinar provides tools and strategies to: assess and improve agency and staff readiness; identify, recruit, prepare, engage and support diverse family leaders in meaningful leadership roles; recognize family leader contributions; become an organization more focused on and capable of supporting diverse leadership. The webinar was hosted by the National Center for Family Professional Partnerships (NCFPP) and presented by Diana Autin of the Statewide Parent Advocacy Network (SPAN). A video and slides are available.
Changing the Public Conversation on Health: How to Use Framing to "Decode" Social Determinants and Health Equity. Year Developed: 2018. Source: CityMatCH. Presenter(s): Andy Wessel, MPH. Type: Webinar. Level: Introductory. Length: 80 minutes.
Annotation: Despite the foundational role that health plays in everyone's quality of life, the field of public health is not well understood by the general public and decision-makers. This webinar describes how the Douglas County Health Department in Omaha is applying research from FrameWorks Institute and the Robert Wood Johnson Foundation to build stronger support for prevention and equity approaches.
Learning Objectives: • Why our messages frequently fail to translate the importance of public health to people outside the field. • How to use well-researched values and explanatory metaphors to "decode" our work on social determinants and health equity. • Why "naked numbers" are problematic and how "social math" can help our audience better understand the significance of data • How these framing practices can be applied to MCH advocacy.
2018 DMCHWD Grantee Virtual Meeting: How to Tell Your Program's Story. Year Developed: 2018. Source: U.S. Maternal and Child Health Bureau, Division of Maternal and Child Health Workforce Development. Presenter(s): Deborah Klein Walker, EdD. Type: PowerPoint Presentation. Level: Intermediate Advanced. Length: Self-paced, multiple items..
Annotation: The meeting addressed how to compose and share your program's story from a high-level perspective, emphasizing effectiveness, impact, and interaction with key audiences. It also underscored the value of building and establishing relationships with decision-makers, state agencies, community organizations, and more. To highlight Dr. Klein Walker's presentation, three (3) DMCHWD grantees shared their examples during the webinar. You can view the YouTube recording of the presentation. Their slides and attachments are located on the webpage at the link in this record. The three programs were: * Leadership Education in Adolescent Health (LEAH): MCH H.O.P.E.S. (Birmingham, AL) * Leadership Education in Neurodevelopmental and Related Disabilities (LEND): Cincinnati Children's Hospital (Cincinnati, OH) * Healthy Tomorrows: Clinic in the Park (Santa Ana, CA) This resource includes the meeting agenda, PowerPoint slides, transcripts, discussion notes, and other materials.
Growing and Sustaining: A Discussion About Healthcare Coalition Financial Models. Year Developed: 2017. Source: Assistant Secretary for Preparedness and Response, TRACIE Healthcare Emergency Preparedness Information Gateway. Presenter(s): Melissa Harvey, RN, MSPH, John Hick, MD et al.. Type: Webinar. Level: Introductory. Length: 70 minutes.
Annotation: Healthcare Coalitions (HCCs) across the country have been tasked with supporting disaster operations in their communities during and after events. For many HCCs, the transition from serving as a planning entity to an operational entity is challenging. ASPR's Technical Resources, Assistance Center, and Information Exchange (TRACIE) is hosting a series of webinars for HCCs interested in learning more about operationalizing coalitions. The fourth webinar in this series focuses on financial models for HCCs and how each are unique. Participants will hear from a variety of speakers about different financial models, lessons learned, benefits, and challenges. If you are looking to improve your current model or transitioning to a new financial model, this webinar is for you!
Learning Objectives: • Learn about different HCC financial models. • Discuss financial models lessons learned, benefits, and challenges.
Special Instructions: Requires short registration to view archive.
Sharing the Sandbox: New Evidence about Cross-jurisdictional Sharing for Local Public Health Services. Year Developed: 2016. Source: Northwest Center for Public Health Practice. Presenter(s): Gianfranco Pezzino, MD, MPH; Justin Marlowe, PhD, MPA. Type: Webinar. Level: Introductory. Length: 60 minutes.
Annotation: In this one-hour webinar, which is part of the Hot Topics series, speakers present new evidence and examples about cross-jurisdictional resource sharing among local public health jurisdictions. A recording, slides, slide handout, and links to other resources are available. The intended audience is local, state, and tribal public health professionals; policymakers involved in sharing agreements; and public health systems researchers.
Learning Objectives: • Describe ways in which local public health jurisdictions can work together to expand prevention efforts by sharing services. • Consider what resource sharing among health jurisdictions might mean for current health transformations.
Collaboration and Communication in Healthcare: Principles of Interprofessional Practice. Year Developed: 2016. Source: University of California, San Francisco, Interprofessional Education Program. Presenter(s): n.a.. Type: Online Course. Level: Intermediate Introductory. Length: Series; varying lengths..
Annotation: Interprofessional collaborative practice is key to safe, high quality, accessible, patient-centered care. This course aims to introduce health professions learners to the fundamental principles and skills for effective interprofessional collaborative practice. This course is comprised of five modules consisting of 6-10 segments each. The five modules are available to be used consecutively or as stand-alone content. Module 1: What's it all about? Introducing core interprofessional education concepts. (7 videos) Module 2: Who is on my team? Understanding the roles and abilities of different health professions. (6 videos) Module 3: How will our work get done? Understanding task distribution, accountability, and communication. (8 videos) Module 4: How do we tackle challenges? Conflict management and negotiation. (9 videos) Module 5: How can we work together? Leadership and membership in teams. (10 videos)
Learning Objectives: • Explore the benefits of interprofessional collaboration for patients and providers. • Discuss some of the forces that are moving healthcare towards greater interprofessional collaboration. • Describe the roles and scope of practice for different healthcare professionals Introduce key skills to enhance communication, collaboration and conflict management. • Explore team leadership and membership.
Change Management Training Spotlight. Year Developed: 2016. Source: MCH Navigator. Presenter(s): Jolene Bertness, MEd, CHES; Olivia Pickett, MA, MLS; John Richards, MA, AITP. Type: Training Series. Level: Introductory Intermediate Advanced. Length: Series, various lengths.
Annotation: This training spotlight, developed by the MCH Navigator, provides links to selected trainings and related tools on the topics of change management, as organized by five competencies. It addresses a priority focus of the National MCH Workforce Development Center. This Spotlight provides links to selected trainings and related tools on key topics identified by the National MCH Workforce Development Center, including: (1) understanding transformation and change; (2) collaborating; (3) thinking critically and innovating across systems; (4) sustaining effort; and (5) learning as an organization and developing new leaders for new roles in a transformed system.
The Importance of Data to Public Health and Health Care Collaborations. Year Developed: 2015. Source: The Practical Playbook; de Beaumont Foundation. Presenter(s): Brian C. Castrucci. Type: Video. Level: Introductory Intermediate. Length: 5 minutes.
Annotation: Practical Playbook Steering Committee Member and Chief Program and Strategy Officer at the de Beaumont Foundation, Brian C. Castrucci, discusses the data limitations impacting public health and how we can improve access to and the use of data.
System Change Yin and Yang, How To Promote Quality Improvement and Adaptability While Maintaining Fidelity Across Communities and Partnerships. Year Developed: 2015. Source: Association of Maternal and Child Health Programs. Presenter(s): Adrienne Gilbert, MPH; Angela Paxton; Mary Jo Paladino, MSA; Nancy Swigonski, MD, MPH. Type: Video Conference. Level: Introductory. Length: 52 minutes.
Annotation: This workshop highlights both the tension and successes (yin & yang) of: 1) collaborations and partnerships among health care professionals, families of CYSHCN, and community partners, including schools, not‐for‐profits, and insurers; 2) use of measures and data to ensure consistently positive outcomes 3) use of a family‐driven systems change approach rather than a program based approach in North Carolina to address community improvements for families of CYSHCN and 4) allowing flexibility needed for implementation efforts across widely varying communities and health care settings while maintaining fidelity to the program. North Carolina's Innovative Approaches (IA) initiative and Indiana's Child Health Improvement Partnership (CHIP IN for Quality) share how they each created positive change in statewide systems that provide services to CYSHCN.
This project is supported by the Health Resources and Services Administration (HRSA) of the U.S. Department of Health and Human Services (HHS) under grant number UE8MC25742; MCH Navigator for $180,000/year. This information or content and conclusions are those of the author and should not be construed as the official position or policy of, nor should any endorsements be inferred by HRSA, HHS or the U.S. Government.