Edit Your Search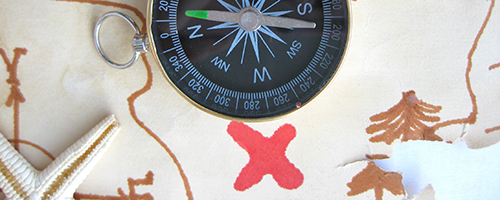 Search Results
Displaying records 1 through 10 of 41 found.
The Intersection of Equity, Disparities and the Multi-Dimensions of Family and Community Engagement. Year Developed: 2019. Source: Substance Abuse and Mental Health Services Administration. Presenter(s): Alice Farrell, JD, LCSW, MSW . Type: Webinar Archive. Level: Intermediate. Length: 88 minute.
Annotation: The Early Childhood Family Network's (ECFN) vision is to live in a world where all children birth to eight are safe, healthy, and inspired to lifelong learning. Join EFCN for its inaugural webinar series for families and partners dedicated to early childhood social and emotional development. Dr. Alice Farrell presents on effective engagement strategies for counteracting the disparities that many families and children experience and how focusing on the use of best practices in engagement can yield positive family and community connections.
A New Approach to Assessing Family Engagement in Health Care Systems. Year Developed: 2019. Source: Lucile Packard Foundation for Children's Health. Presenter(s): Beth Dworetzky; Nanfi Lubogo; Susan Chacon. Type: Webinar. Level: Intermediate. Length: 60 minutes.
Annotation: Health care providers, payers, and systems serving children, youth and families increasingly focus on family engagement as a strategy to improve health care delivery, enhance consumer and provider satisfaction, and reduce costs. Assessing how well an organization or agency is engaging families is a critical step in achieving these goals. A recent issue brief from Family Voices, A Framework for Assessing Family Engagement in Systems Change, proposes four domains of family engagement – representation, transparency, impact and commitment. Join us as we explore this framework, share models of success and discuss common barriers to incorporating meaningful family engagement in systems-level initiatives. It is recommended that attendees read the issue brief prior to the event.
Partnering to Catalyze Comprehensive Community Wellness. Year Developed: 2018. Source: Public Health Institute. Presenter(s): John Weisman, DrPH, MPH; Georgia Heise, BS, MS, DrPH; Bellinda K. Schoof, MHA, CPHQ. Type: Webinar Archive. Level: Introductory. Length: 50 minutes.
Annotation: There is mounting recognition among health professionals that truly improving health outcomes in the U.S.—addressing acute conditions and the upstream social determinants that contribute to poor health—must be an interdisciplinary, cross-sector, and collaborative endeavor. To this end, the Public Health Leadership Forum (PHLF) at RESOLVE teamed with the Health Care Transformation Task Force (HCTTF) to develop a framework that supports enhanced collaboration between health care and public health entities. This framework, Partnering to Catalyze Comprehensive Community Wellness: An Actionable Framework for Health Care and Public Health Collaboration, outlines essential elements and key strategies for shaping effective, health-based collaboratives among public health, health care, and community-based organizations. In this web forum, members of the PHLF and HCTTF describe the essential elements of collaboration outlined in the framework, and speak to their experiences working to develop and sustain cross-sector collaborations in their organizations and communities. A video and transcript are available.
Implementation Brief: Working with Communities and Systems. Year Developed: 2018. Source: MCH Navigator. Presenter(s): n.a.. Type: Interactive Learning Tool. Level: Introductory Intermediate Advanced. Length: Self-paced. Podcast
Annotation: This training brief provides specific learning opportunities and resources for use by the Title V workforce that focus on how to implement and execute skills associated with working with communities and systems. A podcast about the topic is included.
Engaging Diverse Families in Leadership for Systems Change. Year Developed: 2018. Source: Family Voices and National Center for Family-Professional Partnerships. Presenter(s): n.a.. Type: Webinar Archive. Level: Intermediate Advanced. Length: 90 minutes.
Annotation: Family organizations, professionals, and state and local agencies are increasingly seeking to engage diverse families in leadership to improve systems. This webinar provides tools and strategies to: assess and improve agency and staff readiness; identify, recruit, prepare, engage and support diverse family leaders in meaningful leadership roles; recognize family leader contributions; become an organization more focused on and capable of supporting diverse leadership. The webinar was hosted by the National Center for Family Professional Partnerships (NCFPP) and presented by Diana Autin of the Statewide Parent Advocacy Network (SPAN). A video and slides are available.
Changing the Public Conversation on Health: How to Use Framing to "Decode" Social Determinants and Health Equity. Year Developed: 2018. Source: CityMatCH. Presenter(s): Andy Wessel, MPH. Type: Webinar. Level: Introductory. Length: 80 minutes.
Annotation: Despite the foundational role that health plays in everyone's quality of life, the field of public health is not well understood by the general public and decision-makers. This webinar describes how the Douglas County Health Department in Omaha is applying research from FrameWorks Institute and the Robert Wood Johnson Foundation to build stronger support for prevention and equity approaches.
Learning Objectives: • Why our messages frequently fail to translate the importance of public health to people outside the field. • How to use well-researched values and explanatory metaphors to "decode" our work on social determinants and health equity. • Why "naked numbers" are problematic and how "social math" can help our audience better understand the significance of data • How these framing practices can be applied to MCH advocacy.
2018 DMCHWD Grantee Virtual Meeting: How to Tell Your Program's Story. Year Developed: 2018. Source: U.S. Maternal and Child Health Bureau, Division of Maternal and Child Health Workforce Development. Presenter(s): Deborah Klein Walker, EdD. Type: PowerPoint Presentation. Level: Intermediate Advanced. Length: Self-paced, multiple items..
Annotation: The meeting addressed how to compose and share your program's story from a high-level perspective, emphasizing effectiveness, impact, and interaction with key audiences. It also underscored the value of building and establishing relationships with decision-makers, state agencies, community organizations, and more. To highlight Dr. Klein Walker's presentation, three (3) DMCHWD grantees shared their examples during the webinar. You can view the YouTube recording of the presentation. Their slides and attachments are located on the webpage at the link in this record. The three programs were: * Leadership Education in Adolescent Health (LEAH): MCH H.O.P.E.S. (Birmingham, AL) * Leadership Education in Neurodevelopmental and Related Disabilities (LEND): Cincinnati Children's Hospital (Cincinnati, OH) * Healthy Tomorrows: Clinic in the Park (Santa Ana, CA) This resource includes the meeting agenda, PowerPoint slides, transcripts, discussion notes, and other materials.
Growing and Sustaining: A Discussion About Healthcare Coalition Financial Models. Year Developed: 2017. Source: Assistant Secretary for Preparedness and Response, TRACIE Healthcare Emergency Preparedness Information Gateway. Presenter(s): Melissa Harvey, RN, MSPH, John Hick, MD et al.. Type: Webinar. Level: Introductory. Length: 70 minutes.
Annotation: Healthcare Coalitions (HCCs) across the country have been tasked with supporting disaster operations in their communities during and after events. For many HCCs, the transition from serving as a planning entity to an operational entity is challenging. ASPR's Technical Resources, Assistance Center, and Information Exchange (TRACIE) is hosting a series of webinars for HCCs interested in learning more about operationalizing coalitions. The fourth webinar in this series focuses on financial models for HCCs and how each are unique. Participants will hear from a variety of speakers about different financial models, lessons learned, benefits, and challenges. If you are looking to improve your current model or transitioning to a new financial model, this webinar is for you!
Learning Objectives: • Learn about different HCC financial models. • Discuss financial models lessons learned, benefits, and challenges.
Special Instructions: Requires short registration to view archive.
Business Planning for Network Sustainability. Year Developed: 2017. Source: National Rural Health Resource Center. Presenter(s): Kap Wilkes. Type: Webinar Archive. Level: Intermediate. Length: 65 minutes.
Annotation: Developing a business plan includes planning and problem solving within several components of a program or network, representing a system of interactions. A business plan may include content developed during a combination of planning efforts with a primary purpose of demonstrating the ongoing viability of the organization. This webinar and the accompanying toolkit explore a framework for grantees of the Rural Network Allied Health Training Program to use when creating business plans as part of their ongoing sustainability efforts. The Business Planning Guide and Business Planning Toolkit outline four key elements of a business plan that can support a systems approach to network and business planning. A video, slide deck, and related publications are available.
Sharing the Sandbox: New Evidence about Cross-jurisdictional Sharing for Local Public Health Services. Year Developed: 2016. Source: Northwest Center for Public Health Practice. Presenter(s): Gianfranco Pezzino, MD, MPH; Justin Marlowe, PhD, MPA. Type: Webinar. Level: Introductory. Length: 60 minutes.
Annotation: In this one-hour webinar, which is part of the Hot Topics series, speakers present new evidence and examples about cross-jurisdictional resource sharing among local public health jurisdictions. A recording, slides, slide handout, and links to other resources are available. The intended audience is local, state, and tribal public health professionals; policymakers involved in sharing agreements; and public health systems researchers.
Learning Objectives: • Describe ways in which local public health jurisdictions can work together to expand prevention efforts by sharing services. • Consider what resource sharing among health jurisdictions might mean for current health transformations.
This project is supported by the Health Resources and Services Administration (HRSA) of the U.S. Department of Health and Human Services (HHS) under grant number UE8MC25742; MCH Navigator for $180,000/year. This information or content and conclusions are those of the author and should not be construed as the official position or policy of, nor should any endorsements be inferred by HRSA, HHS or the U.S. Government.