Edit Your Search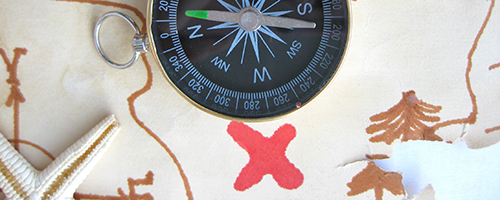 Search Results
Displaying records 1 through 10 of 22 found.
Partnering to Catalyze Comprehensive Community Wellness. Year Developed: 2018. Source: Public Health Institute. Presenter(s): John Weisman, DrPH, MPH; Georgia Heise, BS, MS, DrPH; Bellinda K. Schoof, MHA, CPHQ. Type: Webinar Archive. Level: Introductory. Length: 50 minutes.
Annotation: There is mounting recognition among health professionals that truly improving health outcomes in the U.S.—addressing acute conditions and the upstream social determinants that contribute to poor health—must be an interdisciplinary, cross-sector, and collaborative endeavor. To this end, the Public Health Leadership Forum (PHLF) at RESOLVE teamed with the Health Care Transformation Task Force (HCTTF) to develop a framework that supports enhanced collaboration between health care and public health entities. This framework, Partnering to Catalyze Comprehensive Community Wellness: An Actionable Framework for Health Care and Public Health Collaboration, outlines essential elements and key strategies for shaping effective, health-based collaboratives among public health, health care, and community-based organizations. In this web forum, members of the PHLF and HCTTF describe the essential elements of collaboration outlined in the framework, and speak to their experiences working to develop and sustain cross-sector collaborations in their organizations and communities. A video and transcript are available.
Engaging Diverse Families in Leadership for Systems Change. Year Developed: 2018. Source: Family Voices and National Center for Family-Professional Partnerships. Presenter(s): n.a.. Type: Webinar Archive. Level: Intermediate Advanced. Length: 90 minutes.
Annotation: Family organizations, professionals, and state and local agencies are increasingly seeking to engage diverse families in leadership to improve systems. This webinar provides tools and strategies to: assess and improve agency and staff readiness; identify, recruit, prepare, engage and support diverse family leaders in meaningful leadership roles; recognize family leader contributions; become an organization more focused on and capable of supporting diverse leadership. The webinar was hosted by the National Center for Family Professional Partnerships (NCFPP) and presented by Diana Autin of the Statewide Parent Advocacy Network (SPAN). A video and slides are available.
Establishing a Progressive New Academic Health Department Partnership (AHD Learning Community Presentation). Year Developed: 2017. Source: n.a.. Presenter(s): Griselle Torres, DrPH, MPH, MSW. Type: Webinar. Level: Introductory. Length: 60 minutes. presentation slides
Annotation: This archived webinar focuses on the newly developed AHD partnership between the University of Illinois at Chicago's School of Public Health and the Chicago Department of Public Health. During this meeting, Dr. Torres discussed a variety of aspects of this partnership, including the process of establishing the partnership, challenges and lessons learned, and the future vision for the partnership, and shared tips for partnership development. This one hour webinar was originally presented as the May 2017 AHD Learning Community meeting. Discussion among the presenters and participants that occurred during the live version of the webinar is captured. Watch the archived webinar or download the presentation slides to learn more. Additional details about this AHD partnership are also highlighted in the PHF Pulse blog post, New Partnership in Chicago Offers Latest Example of Academic Health Department Development.
Special Instructions: Registration required before accessing this course.
Determining Essential Core Competencies for Job Positions. Year Developed: 2017. Source: Public Health Foundation and Denver Public Health. Presenter(s): Kathleen Amos, MLIS, and Elizabeth Rumbel, MA. Type: Webinar Archive. Level: Introductory. Length: 60 minutes. Presentation slides
Annotation: This archived webinar focuses on determining essential core competencies for job positions within public health organizations. Key to a public health organization's ability to successfully meet the health needs of its community is having staff whose competencies are well matched to the types of activities they perform in their positions. Job descriptions that detail the competencies, including both skills and knowledge, required for a position are good practice for all organizations seeking to build a competent workforce through successful recruitment, hiring, and professional development, and a required element for health departments seeking accreditation through the Public Health Accreditation Board. The Core Competencies for Public Health Professionals (Core Competencies) developed by the Council on Linkages Between Academia and Public Health Practice describe foundational skills desirable for professionals engaging in the practice, education, and research of public health. For any job position, the critical competencies within the Core Competencies will vary depending on the responsibilities and activities of individuals in that position. When developing a job description, it is important to determine which competencies are most essential for that position. During this webinar, a simplified form of the Core Competencies and a process for prioritizing competencies for job descriptions or other workforce development activities was introduced. Through this process, health departments and other public health organizations can engage individuals who are doing the day-to-day work within the organization in identifying the competencies that they feel are most important to being successful in their positions. In addition, Denver Public Health shared how they have used this process to identify essential Core Competencies for positions within their organization and built upon this work to strengthen important skills within their workforce. Discussion among the presenters and participants that occurred during the live version of the webinar is captured in the archive.
Special Instructions: Registration required before accessing this course.
Business Planning for Network Sustainability. Year Developed: 2017. Source: National Rural Health Resource Center. Presenter(s): Kap Wilkes. Type: Webinar Archive. Level: Intermediate. Length: 65 minutes.
Annotation: Developing a business plan includes planning and problem solving within several components of a program or network, representing a system of interactions. A business plan may include content developed during a combination of planning efforts with a primary purpose of demonstrating the ongoing viability of the organization. This webinar and the accompanying toolkit explore a framework for grantees of the Rural Network Allied Health Training Program to use when creating business plans as part of their ongoing sustainability efforts. The Business Planning Guide and Business Planning Toolkit outline four key elements of a business plan that can support a systems approach to network and business planning. A video, slide deck, and related publications are available.
A Framework for Educating Health Professionals to Address the Social Determinants of Health. Year Developed: 2017. Source: National Center for Interprofessional Practice and Education. Presenter(s): Barbara Brandt, Patricia A. Cuff, Sandra D. Lane, Julian Fisher, Bianca Frogner. Type: Webinar Archive. Level: Intermediate Advanced. Length: 61 minutes.
Annotation: This webinar discusses how each speaker has used and implemented specific aspects of the Framework including: • a description of Interprofessional courses built upon the social determinants of health concept, that utilizes innovative teaching methods and actively engages members of the community for educating students; • an illustration of how a medical education department is finding ways to integrate the framework into the curriculum for health professional training in rural and underserved areas of the Washington, Wyoming, Alaska, Montana and Idaho region; • a description of WHO's efforts to integrate SDH into health workforce education and training to prepare for integrated people-centered health services, how SDH / IPE are addressed, and how this links to the framework & conceptual model. The Framework was published by the Institute of Medicine in 2016.
Collaboration and Communication in Healthcare: Principles of Interprofessional Practice. Year Developed: 2016. Source: University of California, San Francisco, Interprofessional Education Program. Presenter(s): n.a.. Type: Online Course. Level: Intermediate Introductory. Length: Series; varying lengths..
Annotation: Interprofessional collaborative practice is key to safe, high quality, accessible, patient-centered care. This course aims to introduce health professions learners to the fundamental principles and skills for effective interprofessional collaborative practice. This course is comprised of five modules consisting of 6-10 segments each. The five modules are available to be used consecutively or as stand-alone content. Module 1: What's it all about? Introducing core interprofessional education concepts. (7 videos) Module 2: Who is on my team? Understanding the roles and abilities of different health professions. (6 videos) Module 3: How will our work get done? Understanding task distribution, accountability, and communication. (8 videos) Module 4: How do we tackle challenges? Conflict management and negotiation. (9 videos) Module 5: How can we work together? Leadership and membership in teams. (10 videos)
Learning Objectives: • Explore the benefits of interprofessional collaboration for patients and providers. • Discuss some of the forces that are moving healthcare towards greater interprofessional collaboration. • Describe the roles and scope of practice for different healthcare professionals Introduce key skills to enhance communication, collaboration and conflict management. • Explore team leadership and membership.
Integration and Coordination in a Changing Public Health World. Year Developed: 2015. Source: Association of Maternal and Child Health Programs. Presenter(s): Cynthia Morrison; Janna Bardi, MPH; Pama Joyner, PhD. Type: Video Conference. Level: Intermediate. Length: 61 minutes.
Annotation: In 2011 the Washington State Department of Health Office of Healthy Communities integrated MCH and Chronic Disease Prevention funded work. Through a streamlined organizational structure, merging two offices into one, 14 state plans were collapsed into one comprehensive plan. This training reviews key steps in integrating MCH programs and activities with chronic disease prevention programs and activities that resulted in the Washington State Plan for Healthy Communities. The workshop covers lessons learned and results to date.
Title V Health Reform Implementation Webinar: State Assessment Tool. Year Developed: 2014. Source: National MCH Workforce Development Center. Presenter(s): Lacy Fehrenbach, Katharine Witgert, Melissa Ellis, and Amy Mullenix. Type: Webinar Archive. Level: Introductory. Length: 57 minutes. Slides
Annotation: This archived webinar introduces a comprehensive self-assessment tool that helps Title V agencies assess health reform-related activities in states. The tool can help define a state's capacity and opportunities to leverage existing MCH skills to drive health transformation - in all its forms - for MCH populations. Iowa recently completed the tool and had this to say: "This tool was helpful for us to think about how Iowa's Title V program interfaces with the health care reform activities going on in our state. It helped us identify areas of strength and provided direction on important next steps as we move MCH forward post ACA implementation. Hopefully, other states will use the tool to ignite conversations in their states".
MCH Navigator: A Training Tool for the Title V Workforce. Year Developed: 2014. Source: Association of Maternal and Child Health Programs. Presenter(s): John Richards, MA. Type: Narrated Slide Presentation. Level: Introductory. Length: 60 minutes.
Annotation: The MCH Navigator, funded by MCHB at Georgetown University, is a learning portal that provides access for state and local MCH professionals to free, competency-based online trainings to meet professional development needs and ensures that the Title V workforce has the knowledge and skills to address the needs of the MCH Community. This webinar, provides an overview of new and familiar features of the new Navigator website and explains how professionals can access learning opportunities directly through the site and how departments and organization can use the Navigator to encourage and track staff development.
Learning Objectives: • Understand the history of the MCH Navigator, how it assists in learning the skills needed for being a member of the Title V workforce, and learn about new key features of the website. • Learn how to identify specific MCH Navigator trainings and resources based on individual needs. • Learn about the MCH Navigator's Self-Assessment tool and how to develop a customized learning plan for success. • Understand how the MCH Leadership Competencies and the Public Health Core Competencies assist is structuring your learning needs both in the MCH Navigator and through HRSA TRAIN.
This project is supported by the Health Resources and Services Administration (HRSA) of the U.S. Department of Health and Human Services (HHS) under grant number UE8MC25742; MCH Navigator for $180,000/year. This information or content and conclusions are those of the author and should not be construed as the official position or policy of, nor should any endorsements be inferred by HRSA, HHS or the U.S. Government.