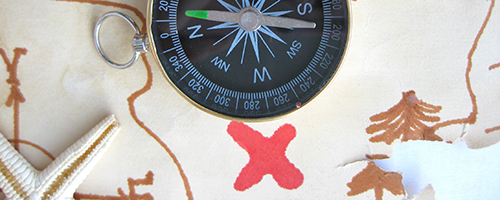 Implementation Brief
Implementing Competency 12: Policy
Self-assessment is considered to be a major component of learning in public health.1 It provides an opportunity for health professionals to reflect on competency-based strengths and weaknesses in order to identify learning needs and reinforce new skills or behaviors in order to improve performance. The MCH Navigator has been collecting data from our online Self-Assessment for five years and during that time have identified a number of data trends.
With over 10,000 completed assessments in the database, learners have consistently reported high levels of knowledge but low levels of skills across a number of competencies. This translates into MCH professionals having high levels of understanding of a competency but not as much self-efficacy in translating this knowledge into practice. In response to this need, the MCH Navigator has developed a series of implementation briefs that provide specific learning opportunities that focus on how to implement and execute skills associated with the MCH Leadership Competencies. This implementation brief is focused on Competency 12: Policy.
Trainings from the MCH Navigator
It is important for MCH leaders to possess policy skills, particularly in changing and competitive economic and political environments. MCH leaders understand the resources necessary to improve health and well-being for children, youth, families, and communities, and the need to be able to articulate those needs in the context of policy development and implementation.
A public policy is a law, regulation, procedure, administrative action, or voluntary practice of government that affects groups or populations and influences resource allocation2.
Literature emphasizes the importance of studying not only policy development but also policy implementation. Dunst et al states that "policy implementation concerns itself with strategies used to translate policies into practice, and the analysis of the implementation of existing policies to determine whether they are achieving stated goals or solving the problem(s) that the policy is intended to alleviate."3
Robert M Friedman developed a framework composed of four dimensions to be used in studying public policy development and implementation in children's mental health; however, the framework is based on a broad review of policy development and implementation literature. The major reason for embarking on the study of policy development and implementation is because of its relationship to service delivery and, ultimately outcomes for children and families4.
View each of the four dimensions below and corresponding learning opportunities for: 1) Stages of policy development and implementation, 2) Levels of government at which policy is developed and the interrelationship between the levels, 3) Service sectors or systems affected by policy and the interrelationship between policy in different sectors, and 4) Variables that are likely to affect the level of impact that policy has.
---
References:
Sujata, B., Oliveras, E., and Edson, W.N. (2001). How Can Self-Assessment Improve the Quality of Healthcare?  Operations Research Issue Paper 2(4). Published for the U.S. Agency for International Development (USAID) by the Quality Assurance (QA) Project.
MCH Leadership Competencies Workgroup (2018), "MCH Leadership Competencies Version 4.0".
Dunst, C. J., Trivette, C. M., Starnes, A. L., Hamby, D. W., & Gordon, N. J. (1993). Building and evaluating family support initiatives: A national study of programs for persons with developmental disabilities. Baltimore, MD: Paul H. Brookes.
Friedman, R. (2003). A Conceptual Framework for Developing and Implementing Effective Policy in Children's Mental Health. Journal of Emotional and Behavioral Disorders. Pp1-17.
---
Policy: Implementation Brief
Authors: Keisha Watson, Ph.D., MCH Navigator
Reviewers: Faculty and staff of the Georgetown University Center for Child and Human Development