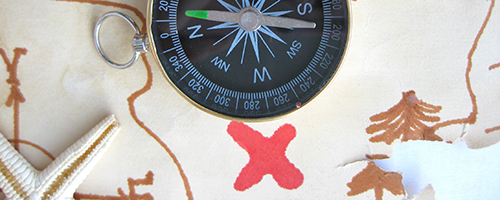 Learning Bundles & Guides
MCH Orientations
Members of Advisory Boards, Work Groups, Committees, or Community and Advocacy Organizations
These training resources were selected from the MCH Navigator to orient members of advisory boards, work groups, committees (e.g., Home Visiting, Healthy Start, Community Health Centers, Tribal MCH), or community and advocacy organizations (including families) to core MCH concepts, programs, and strategies.
Click the resource title to link directly to the training and begin learning. All of the resources in the MCH Navigator are available free online. Note that some external sources require you to register on their sites before you can access the training.
Don't forget to check out the 5-Minute MCH and Public Health Pronto learning programs, monthly series that explore each competency, provide learning opportunities and implementation strategies, and culminate in an interactive learning session with an expert from the field.These programs consist of easy-to-follow weekly formats designed to increase your knowledge and skills through 5-minute intensive learning sessions emailed to you each week and available archived through a web portal.
Where to Find MCH Resources (2017) provides sources of data and access to critical programs key to researching, planning, and implementing programs in your state. (Narrated PowerPoint presentation, 15 minutes).
Introduction to Public Health
What is Public Health? These two YouTube videos present an introductory and an intermediate overview of what public health is and how it differs from clinical health.
InBrief: The Foundations of Lifelong Health. This video and pdf fact sheet of the InBrief series explains why a vital and productive society with a prosperous and sustainable future is built on a foundation of healthy child development. This video summarizes findings from The Foundations of Lifelong Health Are Built in Early Childhood, a report co-authored by the National Scientific Council on the Developing Child and the National Forum on Early Childhood Policy and Programs.
Determinants of Health: A Framework for Reaching Healthy People 2020 Goals. This video demonstrates some of the factors that make some people healthy and others unhealthy. Two examples in this video serve to illustrate determinants of health, as well as interventions which can change determinants of health and lead to a specific health outcome or outcomes. The video then explains the four phases of the intervention life cycle. This video was created by The Office of Disease Prevention and Health Promotion (ODPHP), U.S. Department of Health and Human Services. It explores ODPHP's Healthy People 2020 initiative, and explains a concept known as determinants of health.
Introduction to MCH
Looking Forward
Preparing for the Next Decade: A 2020 Vision for Healthy People. Healthy People provides science-based, 10-year national objectives for improving the health of all Americans. Featuring Assistant Secretary for Health, Dr. Howard Koh, this presentation demonstrates how public health professionals and educators should use Healthy People.
MCH 3.0 Virtual Town Hall. Date Developed: 1/9/2014. Source: Maternal and Child Health Training Program, Division of MCH Workforce Developement. Presenter(s): Michael C. Lu, MD, MPH. Type: Narrated Slide Presentation. Level:Introductory. Length: n.a.
How are these sets of resources different from the ones in the Search page? The lectures and training modules in these sets are pulled from the topic areas identified under the MCH Knowledge Base competency to make it easy to quickly access a broad introduction to maternal and child health.
---
Updated: August 2015, April 2017