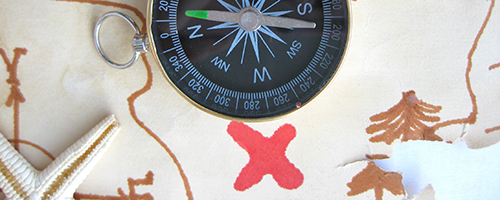 Learning Bundles & Guides
MCH Orientations
Mid-level to Senior Staff of Maternal and Child Health Programs
These training resources were selected from the MCH Navigator to orient mid-level to senior staff of maternal and child health programs (e.g., Home Visiting, Healthy Start, Community Health Centers, Tribal MCH) to core MCH concepts, programs, and strategies.
Click the resource title to link directly to the training and begin learning. All of the resources in the MCH Navigator are available free online. Note that some external sources require you to register on their sites before you can access the training.
You will also want to access AMCHP's ​​Leading State Maternal and Child Health Programs: A Guide for Senior Managers, which is organized into chapters dedicated to "the big picture," or the theoretical framework of maternal and child health, and "the ABC's," which delve into the day-to-day operational aspects of MCH programs.
Don't forget to check out the 5-Minute MCH and Public Health Pronto learning programs, monthly series that explore each competency, provide learning opportunities and implementation strategies, and culminate in an interactive learning session with an expert from the field.These programs consist of easy-to-follow weekly formats designed to increase your knowledge and skills through 5-minute intensive learning sessions emailed to you each week and available archived through a web portal.
Where to Find MCH Resources (2017) provides sources of data and access to critical programs key to researching, planning, and implementing programs in your state. (Narrated PowerPoint presentation, 15 minutes).
Population Health
Principles of Public Health: PH 101. Date Developed: Unknown. Source: University of Utah Public Health. Presenter(s): n.a.. Type: Online Course Training Series. Level: Introductory. Length: 240 minutes. This twelve-module course describes public health and its role in improving the health of populations, using video, exercises and pdf of slides.

Module 1 covers the definition and history of public health.
Module 2 discusses the difference between public health and biomedicine, and covers definitions, measurement, and determinants of health.
Module 3 covers health disparities, risk factors, cultural competency, and barriers to health care and specific examples of current disparities.
Module 4 provides more information on culture, diversity, and how they impact health and health care today.
Module 5 describes the state of medical and public health funding and the types of public health agencies and organizations, with particular focus on those in California and Hawaii.
Module 6 introduces the core functions and essential services of public health, and also introduces the purpose implications of the Healthy People objectives.
Module 7 describes public health law within the context of the US legal system, providing a case study of tobacco regulation to illustrate key concepts.
Modules 8 and 9 cover three particular disciplines within public health, Environmental Health (module eight) and Biostatistics and Epidemiology (module nine).
Module 10 defines and differentiates between different types of evaluations, with particular focus on measurement tools and reasons for performing evaluations.
Module 11 describes community needs assessments (CNAs), defining important terms and presenting a five-step process to CNAs.
Module 12 discusses current and future challenges for the field of public health (such as health care access, new morbidities and terrorism threats), and implications for the public health workforce.
Learning is assessed and reinforced through the course with short evaluations. Also available in Spanish.
Registration to Pacific Public Health Training Center is required to access. After log in click on "Principles of Public Health (PH101)" and then click on the specific topic tutorial your wish to view. PDF slides are available.

MCH Populations, Mission, and Principles

The Science of Child Development and the Future of Early Childhood Policy. This presentation provides a brief overview of the impact of early experience on brain development, focusing on what the brain needs to develop sturdy architecture, how toxic stress can lead to disrupted neural circuits, and why sensitive periods are important. Participants are invited to think about how we can move from building and sustaining state-of-the-art programs to craft a new era in early childhood policy driven by three core features: (1) science-based evidence; (2) bipartisanship; and (3) public-private partnerships. Presentation slides are available for use. Introductory comments are long: viewers may wish to toggle the presentation button to about 23 minutes. Also, opening the PP slides alongside the video may be helpful.
Family Advocacy and Involvement in Title V Programs. This webcast reviews the role of family advocates in collaborating with Title V program staff. The presenter describes the benefits of partnering with family advocates — such as providing different perspectives — and the support advocates can bring to maternal and child health policy and programs. The appropriate roles for family advocates are presented, such as leading advocacy groups, acting as grant reviewers, becoming members of Boards of Trustees, and acting as group facilitators, among other roles. In addition, the skills and training advocates need to successfully collaborate with Title V programs are also discussed. Lastly, the presenter leads a discussion of examples of successful models of partnership such as collaborations within the Alabama Health Department. To access the video, scroll down on the landing page to the "View Program" gray box and choose a player to open the presentation. Note: Need Real Player or Windows Media Player to watch.
Title V Implementation
Medicaid 101. In this webinar, the presenter provides an overview of the basics of Medicaid.
Saving the Children: The Story of WIC. This movie discusses the history of WIC using accounts from advocates, congressmen, legislative aides and leaders in the MCH field. It highlights events leading up to its policy creation, including the 1960's War on Poverty and the documentary 'Hunger in America' showing that children were increasingly victims of malnutrition and hunger. Other noted events include St. Jude Hospital's campaign and Dr. David Paige's from Johns Hopkins Bloomberg School of Public Health pilot study program that worked to address children's deficiencies in nutrition. The documentary also discusses the struggles of passing WIC at the time, including getting the policy through the legislative process as well as implementing the program. Pitfalls and concerns of the program once it came into effect are also addressed; for example the debate of vouchers or breastfeeding versus formula arose with the ability to pay for formula with WIC. The documentary finalizes with what WIC looks like today and the money saved by this investment in mothers and children.
Community Health Centers
MCH Accountability

Federal Efforts to Improve Maternal and Infant Health Data Capacity and Health Outcomes. Date Developed:03/03/2014. Source: U.S. Department of Health and Human Services. Presenter(s): Wanda D. Barfield, Stephen Cha, Michael D. Kogan, Michael C. Lu, Kay Johnson (Facilitator). Type: n.a.. Level: Intermediate Advanced. Length: 60 minutes.
Improving Care for Children with Chronic and Complex Needs – A Look at the National Care Coordination Standards for CYSHCN. Date Developed: 10/21/2020. Source: National Academy for State Health Policy. Presenter(s): David Bergman, Cara Coleman, Jeffrey Brosco, Wendy Tiegreen. Type: Webinar Archive. Level: Introductory. Length: 60 minutes.

State Title V Needs Assessment Practice:

Presentation One: Donna Petersen, ScD gives a brief history of Title V Block Grants including the current state of the program and explores the special relevance of needs assessment in MCH. Her presentation covers the role of and sources for data, the role of values, stakeholder involvement and the intersections between needs assessment, planning, resource allocation, performance measurement and evaluation. Length: 77 minutes.
Presentation Two: Dr. William Sappenfield describes the components and types of needs assessments and shares lessons he learned from his experiences in South Carolina. Specific strategies and tools are illustrated. A series of case study exercises are presented to guide the audience in their thinking about how to approach health problems in their states and communities. Length: 1 hour and 35 minutes.
Presentation Three: Donna Petersen presents on determining and implementing actions to address needs assessment findings. She explores the opportunities and challenges associated with organizational and programmatic change. Length: 30 minutes.
Presentation Four: Dr. Michael Kogan demonstrates how to use the information collected from the National Survey of Children's Health and National Survey of Children with Special Health Care Needs, on the Data Resource Center website. Length: 20 minutes.
How are these sets of resources different from the ones in the Search page? The lectures and training modules in these sets are pulled from the topic areas identified under the MCH Knowledge Base competency to make it easy to quickly access a broad introduction to maternal and child health.