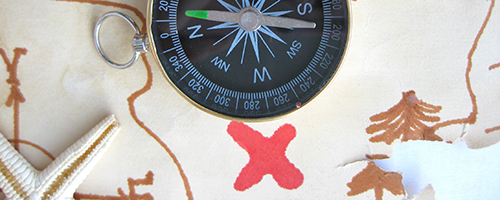 Learning Bundles & Guides
MCH Orientations
New Hires or Support Staff of Maternal and Child Health Programs
These training resources were selected from the MCH Navigator to orient new hires or support staff of maternal and child health programs(e.g., Home Visiting, Healthy Start, Community Health Centers, Tribal MCH) to core MCH concepts, programs, and strategies.
Click the resource title to link directly to the training and begin learning. All of the resources in the MCH Navigator are available free online. Note that some external sources require you to register on their sites before you can access the training.
Don't forget to check out the 5-Minute MCH and Public Health Pronto learning programs, monthly series that explore each competency, provide learning opportunities and implementation strategies, and culminate in an interactive learning session with an expert from the field.These programs consist of easy-to-follow weekly formats designed to increase your knowledge and skills through 5-minute intensive learning sessions emailed to you each week and available archived through a web portal.
Introduction to MCH
MCH Primer: An Angle on MCH Systems (no date) this session provides a beginning description of how MCH systems are linked in the US. This program is hosted by Dr. Lews Margolis of the University of North Carolina at Chapel Hill. (Narrated PowerPoint presentation; 32 slides, 43 minutes).
This is Maternal and Child Health (no date) narrated online slide set that describes what MCH covers and what MCH professionals do. (CityMatCH).
Where to Find MCH Resources (2017) provides sources of data and access to critical programs key to researching, planning, and implementing programs in your state. (Narrated PowerPoint presentation, 15 minutes).
Introduction to Public Health
What is Public Health? This website describes the core principles and impact of public health, including links to key resources and frequently asked questions for individuals new to the field. It includes information on careers in public health. It was developed by the Association of Schools of Public Health and was made possible by support from Pfizer Public Health.
Public Health 101 Series is a set of courses that provides an introduction to public health and covers the sciences essential to public health practice. The fundamental scientific components span topics in epidemiology, public health informatics and surveillance, health economics, public health laboratory science, and related fields. The courses are offered in different formats (slide presentations, e-learning courses, and quick learn lessons) for use by learners and instructors. (CDC).
CDC's State, Tribal, Local, and Territorial Public Health Professionals Gateway offers a customizable PowerPoint presentation that individuals and organizations may tailor for their own informational and educational purposes. Download the United States Public Health 101 presentation and teach yourself and others about public health basics.
Introduction to Culturally Competent Communication
How are these sets of resources different from the ones in the Search page? The lectures and training modules in these sets are pulled from the topic areas identified under the MCH Knowledge Base competency to make it easy to quickly access a broad introduction to maternal and child health.
---
Updated: April 2017