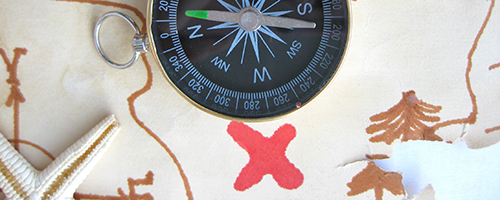 Trainings
MCH Oral Histories
The following videos present oral histories of Maternal and Child Health. They were conducted in 2007 and were housed on HRSA's Maternal and Child Health Bureau's website until 2020. The MCH Navigator is pleased to be able to preserve them as part of the National Center for Education in Maternal and Child Health's ongoing MCH History project.
The MCH Block Grant: Past, Present and Future
At the time of these interviews in 2007, Dr. van Dyck was Associate Administrator for the Health Resources and Services Administration's (HRSA) Maternal and Child Health Bureau (MCHB), Dr. Guyer was Zanvyl Kreiger Professor of Children's Health at Johns Hopkins University School of Public Health, and Dr. Hollinshead was Medical Director - Family Health at the Rhode Island Department of Health. Dr. Judson Force was also invited to participate in the interview but fell ill the day of the interview. He shares his written reflections.
Judson Force, MD, MPH
MCH Director of Maryland in 1981
Responses to Questions regarding OBRA 1981
Personal Communication with Laura Kavanagh via email, February 14, 2007
Discuss the context for this change in policy. Who were the major players that initiated this change and what was the rationale presented for makingthis change?

The context was that the economy was not doing well. Inflation was at 10 to12 percent. Money was tight and interest rates were in the 15 to 20 percent range. The new Republican administration came into office with a design to improve the economy through supply side economics by reducing federal taxes. Much of the offset in reduction of federal revenues was to be met by decreases in federal spending on discretionary programs. Unlike Title XVIII and XIX, Title V was one of well over 100 discretionary funded programs that were targeted for possible budget reduction or elimination.

The Association of MCH Directors was advised in early Spring of 1981 at the annual MCH Directors meeting in San Diego that TitleV was likely to be defunded. The meeting was being conducted jointly with the Association of Teachers of MCH who were then and continued to be extremely important in providing assistance with efforts to preserve Title V. At this time there was no mention by the Administration or our Associations of creating a block grant. Our priority and focus at this time was on preserving Title V, as then enacted.

Describe how the Title V directors prepared for this change. What were your priorities to discuss with the MCH state level leadership? What "game plan" did you devise?

The game plan was to first of all get organized to meet the challenge. The Association up to then was a very loosely organized collegial group of physician directors. The group met annually for educational purposes and to learn from the federal MCH Bureau what the national priorities would be for the next year. It became clear that if Title V had a chance of surviving much help would be needed from Congress and the Title V oversight committees - Ways and Means in the House and Finance in the Senate.

The major player in the Association to get us underway was John McQueen, who directed the Title V Crippled Children's Program (CSHCN) in Iowa. The program in that state is administered through the University of Iowa. Through John's effort we were introduced to Josie Gittler, a faculty member at the University's Law School, who had recently worked in Washington as a staffer on the Hill and was a real advocate for MCH. These two persons were instrumental in establishing the first national office for the Association that became the locus of our legislative operational activities. Building a national Title V MCH consortium was also a needed undertaking in preparing for the change.

A major issue for the Association was funding to support operational needs. Income for the Association consisted of annual membership dues paid by each director. A first order of business was to develop and implement a revised dues structure that could generate the income needed for defending and promoting Title V. Increased funds became available through establishing State Title V memberships with higher dues to replace the individual membership structure.

Why was a block grant chosen as afunding mechanism by policymakers? What were the benefits and potential concerns about a blockgrant?

The creation of block grants was a compromise position acceptable to Congress and the Administration's Office of Management and Budget (OMB) Director David Stockman, the President's budget expert, during conferencing on the 1982 budget bills. Initially, OMB had targeted a large number of programs for elimination. Title V MCH and most of the programs that eventually became part of the MCH Block Grant were on that list.

Block grants were seen by Congress, to some extent, as the means to preserve programs serving national needs. OMB may have accepted block grants as a more expedient method to eventually zero out funding and thereby achieve projected expenditure savings in the out years. Block grants were also appreciated by many state officials as they would allow the state much greater flexibility in the use of grant funds.

Prior to the OMB decision to drop the effort to eliminate individual programs from the President's 1982 budget, considerable time and effort was expended by State Title V Directors in meeting with their Congressional members. Much work on their part was required in providing up-to-date information to these members on the importance of MCH activities in their states and the impact on direct service losses to their vulnerable constituencies with the elimination of Title V and MCH funds. Major work on the Hill with committee staff was undertaken by Peter Edelman, a colleague of Josie Gittler, who was extremely helpful in promoting the national importance of Title V activities. Also the efforts of Herb Cohen and University Affiliated Facilities (UAF's), Don Cornely and Association of Teachers of Maternal and Child Health (ATMCH), and Jackie Noyes and the American Academy of Pediatrics (AAP) Washington office were critical to our success. These efforts were coordinated by the newly established national Association office and a revamped MCH Directors Executive (Political) Action Committee.

The agreement by the Executive Committee to accept changes in the Title V law and become a Block Grant was seen as a positive for the most part. It would assure continuation of state Title V support, the continued presence of the federal MCH Bureau, and preserve those categorical programs that would become part of the Block Grant. The most significant negative, and not fully appreciated at the time, was the loss of federal regulations and an efficacious working relationship that had been established between states and the federal office.

What was the legacy of that moment intime for today?

Perhaps the greatest outcome for Title V and its constituency was the creation of a Washington based organization, the Association of MCH Programs (AMCHP) to succeed the association of state Title V directors. Certainly, this development did much to broaden the network and base for involvement with many others serving the Title V target populations. The crisis faced by the Title V community also led to a greater recognition of the importance of quantifiable, results oriented information about Title V mission accomplishments. Subsequently, much help has been provided to states by the MCH Bureau and development of an enhanced data collection system. In Maryland, and most likely in some other states, we now have state regulations that were needed to replace federal authorizing regulations.
---
Title V: The Evolution of Family Partnership
In 1979, the Maternal and Child Health Bureau (MCHB) determined, in response to feedback from families and providers, that the Title V Crippled Children's Programs needed to correct a missing piece of the program - meaningful involvement and support of families. MCHB's Habilitative Services Branch (now the Division of Services for Children with Special Health Needs), under the leadership of Merle G. McPherson, MD, and with input from families with children with special health care needs and other stakeholders, made a conscious effort to identify and address family issues and service needs.
The videos below are meant to share the history of the "revolutionary" idea to include meaningful partnership with families in program and policy development, as described by Dr. McPherson and some of the early family leaders who helped shape the new direction of Title V's Children with Special Health Needs Programs. The program name change highlights how MCHB partnered with and listened to families served. Discretionary grant programs and Title V MCH Block Grant Program efforts began to include family/ professional collaboration within the context of family-centered, culturally-competent care. This effort promoted collaborative relationships, not only to improve the quality of life and health of an individual child and family, but also to improve community-based systems of care through policy formulation and program implementation.
---
Dr. Helen Wallace, Pediatrician and Champion of MCH in Schools of Public Health
These interviews reflect Dr. Helen Wallace's thoughts on MCH History, the role of the MCH Training Program in Schools of Public Health, the importance of mentoring, global health and MCH, and the future of MCH.
Trained in pediatrics and public health, Dr. Helen Wallace began her career in the early 1950s as the Chief of the Maternity and Newborn Division, Department of Health of the City of New York. By the late 1950s, she joined the faculty at the School of Public Health at the University of Minnesota. Dubbed the "matriarch of Maternal and Child Health (MCH) programs" in schools of public health, Dr. Wallace spent 3 years, from 1956-1959 at the University of Minnesota, establishing an MCH presence in the school. From the 1960s to the 1980s, Dr. Wallace was the chair of the MCH Department at the University of California, Berkeley. She was a teacher, active mentor, and researcher, and published extensively.
In 1978, Dr. Wallace received the Martha May Eliot Award from the American Public Health Association (APHA), for "exceptional health services to mothers and children." The award is named for Martha May Eliot (1891-1978), who is best known for her work -- spanning four decades -- in the federal Children's Bureau (Chief of Children's Bureau from 1951-56).
Upon "retiring" from the University of California at Berkeley in 1980, Dr. Wallace was recruited to head the Maternal and Child Health Department at San Diego State University. Dr. Wallace has mentored many in the field of maternal and child health.
---
Interviewees
Merle McPherson, MD, MPH
Dr. Merle McPherson received her medical degree from the University of Saskatchewan and an MPH from Johns Hopkins University. She is a Fellow of the American Academy of Preventive Medicine and an Honorary Fellow of the American Academy of Pediatrics. A national and international leader in the development of comprehensive, community-based service systems for children with special health care needs, Dr. McPherson retired from a long and distinguished federal career as Director of MCHB's Division of Services for Children with Special Health Needs (DSCSHN), a position she held from 1987 to 2007. Additionally, Dr. McPherson has held leadership positions in developmental disabilities and children's health with the Hawaii and Maryland Departments of Health. While serving as the director of DSCSHN, Dr. McPherson was awarded the Presidential Rank of Distinguished Executive, the highest award a federal senior executive can receive. Dr. McPherson was recognized for her pioneering work in establishing the medical home, a collaboration among primary care providers, specialists, and children and youth with special health care needs and their families to ensure access to culturally-competent, family-centered and comprehensive health care. Medical homes have dramatically improved systems of care for children and youth with chronic illness and disabilities. Dr. McPherson also led the effort to develop a comprehensive and nationally accepted definition of children with special health care needs. Under her command, her office embarked on a 10-year action plan on improving services for children and youth with special health care needs to help them live happy and productive lives.
Julie Beckett
Julie Beckett has been a tireless advocate for what are now commonly known across the country as Medicaid Home and Community-Based Services (HCBS) Waivers. Julie's work with HCBS Waivers began when she wanted to bring her daughter, Katie, home from the hospital. Medical costs related to Katie's care had exceeded her family's health insurance policy. Medicaid began paying for hospital services, but would not permit Katie to leave the hospital and continue to receive care without filing a complicated Medicaid document called an exception to policy. Congressman Tauke turned to the White House for help after the Department of Health and Human Services (DHHS) denied the Becketts' request for an exception to policy. As a result, President Reagan and Vice President Bush agreed with Katie's physicians and her family that it made sense for Katie to come home and ordered DHHS to find a way to resolve this issue. The Katie Beckett Medicaid waiver allows families to care for their children in their homes and communities rather than in hospitals or institutions. Julie Beckett is one of three founding members (Polly Arango, Julie Beckett, and Josie Woll) of Family Voices, a national grassroots network of families and friends speaking on behalf of children with special health care needs. At the time of this interview in 2007, Julie served as Director of National Policy, Family Voices, Inc.
Betsy Anderson
Betsy Anderson is the parent of three adult children. Her oldest son was born with spina bifida. At the time of the interview in 2007, she worked for Family Voices in Boston as Director of the Family Voices IMPACT Project, funded by MCHB's Division of Child, Adolescent and Family Health at the Maternal and Child Health Bureau. She has long been interested in family-professional collaboration and has served on numerous national, state, and local committees and task forces, such as the NIH Human Genome Project, Ethical, Legal and Social Issues (ELSI) Working Group and the Congressional Task Force on Technology Dependent Children. Betsy has written materials and articles appearing in both family literature and professional journals and has been active regionally and nationally in areas relating to: Bright Futures, health care reform, genetics programs, Title V and employment of families in Title V, ethics, special education and families of children with special health needs. Awards include: Directors Award, Maternal and Child Health Bureau, HRSA, HHS; Senator Lloyd Bentsen Award for Family Centered Care; Allen Crocker Award, New England Regional Genetics Group; Harvard Chair for Parent-Professional Collaboration, Children's Hospital, Boston; and Pediatric Research Associate, Harvard Medical School.
Patricia Thomas
Patricia (Trish) Thomas is from the Pueblo of Laguna Indian Reservation in New Mexico. At the time of this interview in 2007, she lived on the reservation but had previously lived on the East and West coasts, in Central America, and in Europe. She has educated and advocated for many years on behalf of her children as well as other children who have special health care needs at the local, regional, national and international level with policy makers, the media, and health care and educational professionals. She has worked to bring a better understanding of the needs of families from diverse cultures to the forefront and a better understanding of the issues confronting rural and frontier families who have children and youth with special health care needs. At the time of this interview, Trish was the Partnership/Technical Assistance Coordinator for the Family Voices' National Center for Parent Professional Partnerships in Albuquerque, NM. She was also a training consultant to the National Center for Cultural Competency at Georgetown University Child Development Center in Washington, DC; served as Cultural Competency Consultant to the National Center on Youth Transition (Healthy and Ready to Work) Bangor, ME; and has had sat served on many boards, committees and task forces, such as the HRSA/MCHB (Health Resources and Services Administration/Maternal and Child Health Bureau) Federal Communication and Information Work Group; the Association of Maternal and Child Health Programs (AMCHP) conference planning committee Washington, DC; the National Indian Health Board, Tribal Summit for Youth Transition, Washington, DC; and the Mountain States Regional Genetics Consumer/Education, Denver, CO.
Barbara Popper
Barbara Popper, a former high school teacher, parent of four children and six grandsons was involved in parent advocacy since her second child was hospitalized as an infant at a time of restricted hospital visitation, policies. She founded a volunteer parent organization, Children in Hospitals, Inc., to encourage liberalized family contact policies. She was the former director of the national Family Voices Family Matters Project, a research project with Tufts University School of Medicine focused on health and wellness for children with special needs, and the Federation for Children with Special Needs APPLE project assisting parents of children with special needs in developing their leadership skills in the education system. She is was a board certified lactation consultant with a particular interest in families whose babies have special health care needs. Barbara passed away in 2013.
Helen Wallace, MD, MPH
Dr. Wallace, who died in 2013 at the age of 99, mentored generations of students as a professor and chair of the University of California at Berkley's MCH program from 1962 to 1980. She laid important groundwork in the field by fostering collaboration across disciplines at a time when it was rare to do so, and she implemented these practices within the school, in research partnerships and in her writing. She was particularly interested in infant health, maternal mortality, health systems that improved health outcomes, and expanded delivery of health care to mothers and children. Dr. Wallace left a bequest valued at more than $13 million to UC Berkeley's School of Public Health. The funds launched the Wallace Maternal and Child Health Center.
---
MCH Oral Histories. April 2021