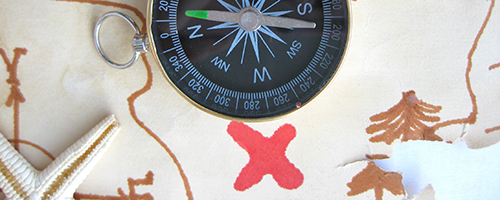 Training Brief
MCH-Medicaid Coordination
Georgetown University's MCH Navigator and NCEMCH are pleased to present this list of online trainings and resources for use by the Title V workforce in approaching coordination between a state's MCH (Title V) program and Medicaid (Title XIX) agency. Title V programs complement Medicaid in many ways, including (1) providing gap-filling services to enrollees, (2) assisting in the identification of potentially eligible beneficiaries, and (3) creating an infrastructure in communities to ensure that the capacity exists to support the delivery of quality health care services for women and children.
A key factor in assuring coordination and mutual support can be the Interagency Agreement (IAA), required in both Title V and Title XIX legislation, between the State agencies (or divisions within a State agency) that administer the two programs. The following learning opportunities and materials explain how each program works, how they can work together, and how to craft an effective IAA.
Table of Contents
Trainings from the MCH Navigator
Coordination
Title V
Medicaid
Medicaid 101. Year Developed: 2012. Source: Henry J. Kaiser Family Foundation . Presenter(s): Robin Rudowitz. Type: Video Webinar. Level: Intermediate. Length: 15 minutes.
Medicaid and CHIP Fundamentals. Year Developed: 2015. Source: National Health Policy Forum. Presenter(s): Chris L. Peterson, MPP. Type: Video Lecture. Level: Advanced. Length: 51 minutes.
Medicaid and CHIP (MAC) Learning Collaboratives. Year Developed: Ongoing. Source: Centers for Medicare and Medicaid Services with Mathematica Policy Research. This portal organizes federal and state partners who address six topic areas by providing training and resource material.
Resources from NCEMCH
State MCH-Medicaid Coordination Toolkit: Title V and Title XIX Interagency Agreements. NCEMCH has performed a scan of state IAAs, developed the report State MCH-Medicaid Coordination: A Review of Title V and Title XIX Interagency Agreements, 2nd edition, and has created a toolkit that supplements the report. The toolkit includes access to the final report, full-text, current IAAs (collected from the MCH Title V Block Grant FY 2016 Application/FY 2014 Annual Reports) and the 36 IAAs used in the scan, a searchable database, recommendations, and additional resources