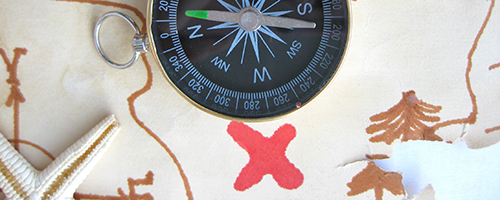 Implementation Brief
Implementing Competency 8: Family-Professional Partnerships
Self-assessment is considered to be a major component of learning in public health.1 It provides an opportunity for health professionals to reflect on competency-based strengths and weaknesses in order to identify learning needs and reinforce new skills or behaviors in order to improve performance. The MCH Navigator has been collecting data from our online Self-Assessment for five years and during that time have identified a number of data trends. 
With over 10,000 completed assessments in the database, learners have consistently reported high levels of knowledge but low levels of skills across a number of competencies. This translates into MCH professionals having high levels of understanding of a competency but not as much self-efficacy in translating this knowledge into practice. In response to this need, the MCH Navigator has developed a series of implementation briefs that provide specific learning opportunities that focus on how to implement and execute skills associated with the MCH Leadership Competencies. This implementation brief is focused on Competency 8: Family-Professional Partnerships.
Trainings from the MCH Navigator
Family-professional partnerships emphasize respect for patient values in individual care decisions as well as the role of patients and families as advisors and essential partners in improving care practices.  One approach identified in the literature which supports the family-centered care concept is the Patient and Family Centered Care Methodology and Practice model (PFCC M/P).2 Developed at the University of Pittsburgh Medical Center by Anthony M. DiGioia and his team, this model identifies six areas of action and has been shown to effectively translate family-centered care "from ideal to real."
View each of the six areas of action below and corresponding learning opportunities for: 1) Understand background/concept, 2) Determine barriers, 3) Collect data, 4) Foster shadowing, 5) Reflect on case studies, and 6) Address gaps.
Define the care experience for improvement, including the beginning and end points.
Create a PFCC Guiding Council to lead the effort and break down barriers.
Define the current state of the care experience through Shadowing, surveys, and other tools.
Expand the PFCC Guiding Council into a PFCC Working Group with representatives from every "Touch point" of the care experience identified through Shadowing.
Write the ideal story, from the patient and family's perspective and in first person.
Create PFCC Project Teams to close the gaps between the current and ideal state.
---
References:
Sujata, B., Oliveras, E., and Edson, W.N. (2001). How Can Self-Assessment Improve the Quality of Healthcare?  Operations Research Issue Paper 2(4). Published for the U.S. Agency for International Development (USAID) by the Quality Assurance (QA) Project.
DiGiola, A. M., Greenhouse, P. K. (2016). Creating Value with the Patient-and Family-Centered Care Methodology and Practice: What Trainees Need to Know, Why, and Strategies for Medical Education. American Medical Association Journal of Ethics. Volume 18, Number 1: 33-39.
---
Family-Professional Partnerships: Implementation Brief
Authors: Keisha Watson, Ph.D., MCH Navigator
Reviewers: Faculty and staff of the National MCH Workforce Development Center