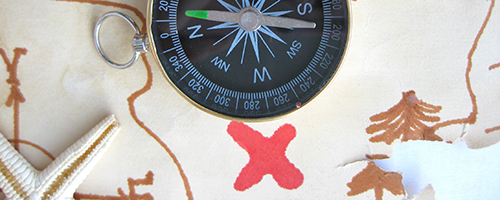 Implementation Brief
Implementing Competency 3: Ethics
Self-assessment is considered to be a major component of learning in public health.1 It provides an opportunity for health professionals to reflect on competency-based strengths and weaknesses in order to identify learning needs and reinforce new skills or behaviors in order to improve performance. The MCH Navigator has been collecting data from our online Self-Assessment for five years and during that time have identified a number of data trends. 
With nearly 3,000 completed assessments in the database, learners have consistently reported high levels of knowledge but low levels of skills across a number of competencies. This translates into MCH professionals having high levels of understanding of a competency but not as much self-efficacy in translating this knowledge into practice. In response to this need, the MCH Navigator has developed a series of implementation briefs that provide specific learning opportunities that focus on how to implement and execute skills associated with the MCH Leadership Competencies. This implementation brief is focused on Competency 3: Ethics.
Trainings from the MCH Navigator
Ethical behavior in professional roles includes conduct congruent with generally accepted principles and values. This definition includes general leadership ethics, such as honesty, responsibility, and cultural competency, as well as ethics specific to the MCH population.2
Interest in ethical leadership from academics and practitioners has grown enormously in recent years.3 After a thorough review of the literature Lawton and Paez (2015) suggest a framework to draw together the different dimensions of ethical leadership and aide in the implementation of executing skills associated with ethics.
View each of the three dimensions below and corresponding learning opportunities for: 1) Practices, 2) Purposes, and 3) Virtues.
Practices: examines key definitions of leadership, ethical character and virtues, including integrity and authenticity.
Purposes: examines the relationship between leadership and outcomes, both for individuals and the organization.
Virtues: examines how leaders treat others and in what contexts these relationships take place.
---
References
Sujata, B., Oliveras, E., and Edson, W.N. (2001). How Can Self-Assessment Improve the Quality of Healthcare?  Operations Research Issue Paper 2(4). Published for the U.S. Agency for International Development (USAID) by the Quality Assurance (QA) Project.
MCH Leadership Competencies Workgroup (2018), "MCH Leadership Competencies Version 4.0".
Lawton A., Paez I. (2015). Developing a Framework for Ethical Leadership. Journal of Business Ethics. 130:639-636.
---
Ethics: Implementation Brief
June 2019
Authors: Keisha Watson, Ph.D., MCH Navigator
Reviewers: Faculty and staff of the National Center for Cultrual Competence