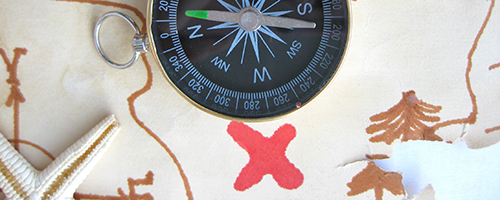 MCH Learning Bundles
Epidemiology
These Training Bundles directly address MCH Leadership Competency 4K2 and offer learning opportunities related to the field of epidemiology and include trainings for those new to the topic as well as seasoned MCH professionals. Thes Bundles cover the principles and methods of epidemilogic investigation including describing the patterns of illness in populations and research designs for investigating the etiology of disease.
Basic: for "Data Users." Learning opportunities cover a wide range of topics, ranging from "What is Epidemiology?" to fundamentals of study design. Descriptive epidemiology, data collection, surveillance also are included in this Learning Area. (MCH Leadership Competency 4K2).
Advanced: for "Data Makers." Covers special analytic tools and topics, data interpretation, and complex study designs.
Epidemiology Training Groups. These training groups contain individual detailed modules on specific aspects of epidemiology and are recommended for users who want a broad understanding of the field:

2012 Training Course in MCH Epidemiology. The MCHB at HRSA and CDC offered this Training Course in MCH Epidemiology in 2012 as part of their ongoing effort to enhance the analytic capacity of state and local health agencies.
Epidemiology Training Series. This 9 module series developed by the Northwest Center for Public Health Practice provides a detailed analysis of the role of epidemiology in public health. It begins with a definition of epidemiology, as well as an introduction to the difference between descriptive and analytic epidemiology. Other modules describe data interpretation, public health surveillance and outbreak investigation. The training series also covers determinants (agent, host and environment), and describes the most common uses of epidemiology in the field of public health: surveillance, disease investigation, and community health assessment, screening, and intervention programs.
2015 Training Course in MCH Epidemiology. Year Developed: 2015. Source: Health Resources and Services Administration, Maternal and Child Health Bureau; Centers for Disease Control and Prevention; CityMatCH. Presenter(s): n.a.. Type: Conference Archive. Level: Introductory Intermediate Advanced. Length: Series; various lengths.

Epidemiology Software. Learning opportunities on statistical software such as SPSS and SAS with a focus on public health applications. NEW trainings collected in response from state feedback gathered by AMCHP.
For additional learning opportunities in topics not listed here, see the Search page to search by competency or keyword.
---
Updated: January 2014; August 2016
This project is supported by the Health Resources and Services Administration (HRSA) of the U.S. Department of Health and Human Services (HHS) under grant number UE8MC25742; MCH Navigator for $225,000/year. This information or content and conclusions are those of the author and should not be construed as the official position or policy of, nor should any endorsements be inferred by HRSA, HHS or the U.S. Government.