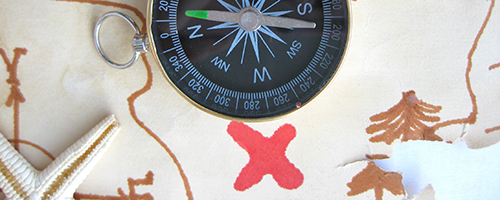 Implementation Brief
Implementing Competency 7: Cultural Competency
Self-assessment is considered to be a major component of learning in public health.1 It provides an opportunity for health professionals to reflect on competency-based strengths and weaknesses in order to identify learning needs and reinforce new skills or behaviors in order to improve performance. The MCH Navigator has been collecting data from our online Self-Assessment for five years and during that time have identified a number of data trends. 
With over 10,000 completed assessments in the database, learners have consistently reported high levels of knowledge but low levels of skills across a number of competencies. This translates into MCH professionals having high levels of understanding of a competency but not as much self-efficacy in translating this knowledge into practice. In response to this need, the MCH Navigator has developed a series of implementation briefs that provide specific learning opportunities that focus on how to implement and execute skills associated with the MCH Leadership Competencies. This implementation brief is focused on Competency 7: Cultural Competency.
Trainings from the MCH Navigator
The Washington State Department of Social and Health Services has developed and maintained a high-performing workforce dedicated to the delivery of culturally responsive services. Between 2011-2014 this workforce created a cultural competence planning guide which highlights a model for implementing cultural competency in the workplace. The model is comprised of six areas of action that serve as a framework for a cultural competence plan.2
View each of the six areas of action below and corresponding learning opportunities for: 1) Foster cultural competence, 2) Build community partnerships, 3) Collect diversity data, 4) Reflect and respect diversity, 5) Ensure effective communication and language access, and 6) Measure performance and evaluate results.
CLAS Standards in Practice – Building Community Partnerships. Date Developed: September 16, 2016 . Source: Substance Abuse and Mental Health Services Administration. Presenter(s): Rachele Espiritu, PhD and Lacy Kendrick Burk, MS, MBA. Type: Webinar. Level: Introductory. Length: 40 minutes.
Community Engagement and Cultural Competency. Date Developed: Unknown. Source: Association of Science-Technology Centers. Presenter(s): Chip Lindsey, Azuka MuMin, Frieda Smith, Marilee Jennings, Suzanne LeBlanc. Type: Video-Round Table Discussions. Level: Introductory. Length: 19 minutes.
Engaging and Partnering with Culturally and Linguistically Diverse Communities. Date Developed: September 11, 2015. Source: National Center for Cultural Competence. Presenter(s): Wendy Jones, Barbara Hueler. Type: Webinar. Level: Advanced. Length: 90 minutes.
Addressing the Multiple Issues in Collecting Race, Ethnicity and Language Data. Date Developed: November 18, 2016. Source: Family Voices of California. Presenter(s): Vivian H. Jackson, PhD. Type: Webinar. Level: Introductory. Length: 60 minutes.
Improving Health Equity through Data Collection and Use. Date Developed: April 14, 2011. Source: American Hospital Association. Presenter(s): Maulik Joshi. Type: Video Interview. Level: Introductory. Length: 5 minutes.
Collecting the Data: First Steps in Achieving Health Equity. Year Developed: 2013. Source: School of Public Health, University at Albany, State University of New York. Presenter(s): Nirav R. Shah, MD, MPH; Marcia J. Wilson, PhD, MBA; David Zingmond, MD, PhD; Steven M. Safyer, MD; Dennis Whalen. Type: Video. Level: Advanced. Length: 90 minutes.
---
References
Sujata, B., Oliveras, E., and Edson, W.N. (2001). How Can Self-Assessment Improve the Quality of Healthcare?  Operations Research Issue Paper 2(4). Published for the U.S. Agency for International Development (USAID) by the Quality Assurance (QA) Project.
Cultural Competence Planning Guide-Cultural Competence Workgroup 2011-2014. Washington State Department of Social and Health Services.
---
Cultural Competency: Implementation Brief
Authors: Keisha Watson, Ph.D., MCH Navigator
Reviewers: Faculty and staff of the National Center for Cultrual Competence