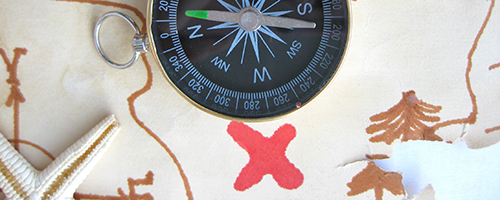 COVID-19
Challenging Times Call for Coming TOGETHER.
The COVID-19 pandemic presents difficulties on many fronts, especially for the MCH workforce. The MCH Navigator is committed to continuing to provide useful resources and support as we fight this public health issue together.

With new obstacles around working from home, connecting with organizations and colleagues, and our own personal needs and fears, there is a lot to figure out. This is the perfect time to focus on coming together as a workforce to support each other and put our MCH knowledge and skills to the test. The MCH Navigator has organized resources and information below as it relates to COVID-19 through the lens of select MCH Leadership Competencies. 
First Let's Take A Moment for Ourselves.
Before we jump to the competency-based resources let's take a moment for a little stress relief. The following are a few resources to help being quarantined a tiny bit more enjoyable. Check out these resources utilizing social media and technology that have allowed us to bring the world into the comfort of our homes.
Take a break and watch this MCH Mini-Course in Resiliency and Adaptive Leadership from the National MCH Workforce Development Center.
Access the new resource on Supporting Child and Student Social, Emotional, Behavioral and Mental Health during COVID-19 Era from the U.S. Department of Education.
Then tune in below...
12 Famous Museums Offer Virtual Tours - Google Arts & Culture teamed up with over 2500 museums and galleries around the world to bring you virtual tours and online exhibits of some of the most famous museums around the world.
Cincinnati Zoo's Home Safari Lessons - A live engaging video lesson with an animal every weekday at 3PM ET. They take live questions toward the end, then there's a quiz!
Lunch Doodles with Mo Williams - Kennedy Center Education Artist-in-Residence at Home; New episodes will be posted each weekday at 1:00 p.m. ET and then remain online to be streamed afterwards.  Check back each weekday for new LUNCH DOODLES!
(Additional stress-relief videos can be found at the end of this resource)
Now Let's Get Started Looking Through the Lens of MCH!
Being quarantined definitely lends itself to being able to reflect on ourselves and our families.  
The following resources support a time for solidarity and reflection during the COVID-19 pandemic:
The COVID-19 virus forces us to think ethically about our behaviors and best practices on staying safe.
The virus has sparked conversations about the history of pandemics in our society and forced us to understand as much as possible about how they occur and best practices for "flattening the curve."
With news seemingly changing by the minute, this is definitely a time to think about how we are communicating information, especially among families with young children.
Everyone may not agree on best practices to protect ourselves from the virus.  There may even be disagreement between individuals in the same living quarters.  This presents a moment to utilize our skills around negotiation and conflict resolution.
We are encouraged during this time to communicate with our health professionals if we have symptoms and depend on their expertise and advice on how to proceed.
The virus has forced us to have a worldly point of view as it relates to the spread of disease across the globe. We must be respectful of culture and personal practices during this time and use it as an opportunity for learning.
This is a continuous learning exercise for us all.  We learn from the experts and transmit that information to our loved ones and colleagues.
This is a time where coming together (especially within communities and systems) is necessary to gain strength and momentum as we battle the COVID-19 health crisis.
Finally, here are a few more 'fun' animal-inspired resources to hopefully relieve some stress and keep us going, or smiling at least:
San Diego also has a page of various live cams, including - Baboon cam, Penguin cam, Polar Bear cam, Ape cam, Koala cam, Giraffe cam, Burrowing Owl cams, Elephant cam, Tiger cam, and Condor cam.
Penguins! Shedd Aquarium allowed some of their rockhopper penguins to wander through the empty/closed aquarium, which is a nice 20 second break.
Eagle Cam - Minnesota Department of Natural Resources hosts a web portal all about eagles.  There is a live cam, newsletter, select videos and more.
---
The MCH Navigator will remain available during this time and update our learning portals and resource pages as new information becomes available.

Additional COVID-19 resources that the National Center for Education in Maternal and Child Health are helping to produce and/or disseminate can be found at https://www.ncemch.org/.
A comprehensive list of resources gathered by the Association of MCH Programs can be found at http://www.amchp.org/covid-19/Pages/default.aspx.
March 25, 2020