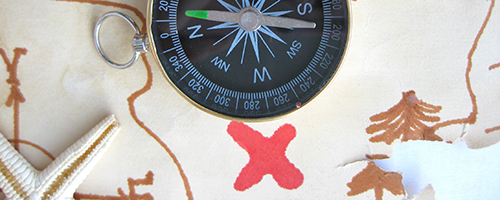 Implementation Brief
Implementing Competency 11: Working with Communities and Systems
Self-assessment is considered to be a major component of learning in public health.1 It provides an opportunity for health professionals to reflect on competency-based strengths and weaknesses in order to identify learning needs and reinforce new skills or behaviors in order to improve performance. The MCH Navigator has been collecting data from our online Self-Assessment for five years and during that time have identified a number of data trends. 
With over 10,000 completed assessments in the database, learners have consistently reported high levels of knowledge but low levels of skills across a number of competencies. This translates into MCH professionals having high levels of understanding of a competency but not as much self-efficacy in translating this knowledge into practice. In response to this need, the MCH Navigator has developed a series of implementation briefs that provide specific learning opportunities that focus on how to implement and execute skills associated with the MCH Leadership Competencies. This implementation brief is focused on Competency 11: Working with Communities and Systems.
Trainings from the MCH Navigator
As part of the Integrated Management of Childhood Illnesses (IMCI), a network of US-based non-governmental organizations (NGOs) convened between 1997-2001 and through multiple meetings and workshops developed a descriptive implementation framework for household and community integrated management of childhood illnesses. Utilizing three elements of action, this framework is easily adaptable to the MCH Leadership Competency: Working with Communities and Systems and is an ideal tool for describing, sharing and coordinating efforts in the field.2
View each of the three elements of action below and corresponding learning opportunities for: 1) Improving partnerships between health facilities and the communities they serve, 2) Increasing promotion of appropriate and accessible health care and information from community-based providers, and 3) Integrating practices focused on families critical for maternal and child health.
---
References
Sujata, B., Oliveras, E., and Edson, W.N. (2001). How Can Self-Assessment Improve the Quality of Healthcare?  Operations Research Issue Paper 2(4). Published for the U.S. Agency for International Development (USAID) by the Quality Assurance (QA) Project.
Winch PJ, Leban K, Casazza L, Walker L, Pearcy K. An implementation framework for household and community integrated management of childhood illness. Health Policy and Planning; 17(4): 345-353
---
Working with Communities and Systems: Implementation Brief
Authors: Keisha Watson, Ph.D., MCH Navigator
Reviewers: Faculty and staff of the Georgetown University Center for Child and Human Development