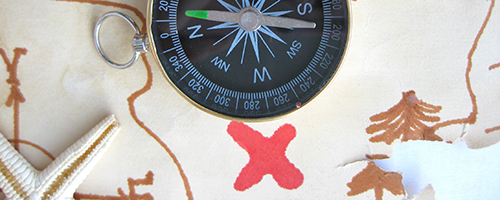 Training Spotlight
Adolescent Health

These learning opportunities are intended to assist maternal and child health (MCH) professionals in promoting the health and wellness of adolescents.
Adolescents are resources to cultivate, not a problem to fix!
          —Karen Pittman, Forum for Youth Investment
Framework. Adolescent health and youth engagement are broad subjects spanning physical health, mental health, risk reduction, and systems integration—all wrapped within a public health approach to providing seamless care, health care approaches that are tailored to this population, and transition to adulthood. To put a conceptual framework on these large topics, the following learning opportunities have been organized by a crosswalk of the Bright Futures' Topic Areas for Adolescents and the National Network of State Adolescent Coordinators Topic Areas.
Table of Contents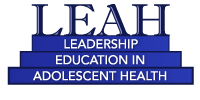 This training spotlight has been developed in collaboration with the Leadership Education in Adolescent Health (LEAH) programs, funded by the U.S. Health Resources and Services Administration's Maternal and Child Health Bureau.
Trainings from the MCH Navigator
Featured Trainings
Trainings Organized by Topic Area
Physical Growth and Development: Physical and oral health, body image, healthy eating, physical activity.

Adolescent Health and Development. Year Developed: Various. Source: Johns Hopkins University. Presenter(s): Robert Blum, Ph.D., et al. Type: Online courses. Level: Introductory. Length: Self-paced Note: a full series of over 75 short courses (approximately 10 minutes each) available through iTunesU.
Enhancing Adolescent Well-Visits. Year Developed: 2014. Source: Patient Centered Primary Care Institute. Presenter(s): Colleen Reuland, M.S., RJ Gillespie, M.D., MHPE, and Kristin Case, F.N.P. Type: Webinar archive and supplemental resources. Level: Advanced. Length: 60 minutes.
Girls Matter!: A Six-Part Webinar Series Addressing Adolescent Girls' Behavioral Health. Year Developed: 2013-2014. Source: Substance Abuse and Mental Health Services Administration. Presenter(s): Various. Type: Webinar archives and supplemental materials. Level: Introductory-Advanced. Length: Approximately 60 minutes each.
Eating Disorders On Campus: A Webinar for Student Advocates. Year Developed: 2015. Source: National Eating Disorders Association. Presenter(s): Sandee Nebel and Shirley Wang. Level: Intermediate. Length: 49 minutes.
Well-Child Care: A Bright Futures Curriculum for Pediatric Providers. Updated: 2015. Source: National Center for Education in Maternal and Child Health. Presenter(s): Jeanne Anastasi, M.A., Eileen Clark, and John Richards, M.A., AITP. Type: Online course. Level: Advanced. Length: Self-paced.
For additional learning opportunities in topics not listed here, see the Search page to search by competency or keyword.
Resources from NCEMCH
---
Adolescent Health: Training Spotlight
Draft 4: August 2016
Authors: Jolene Bertness, MEd, CHES and John Richards, MA, AITP, MCH Navigator